Laha's Red Castle – Hodgenville, Kentucky
Anybody and everybody who grew up in Abe Lincoln's hometown of Hodgenville, Kentucky is blissfully aware of a legendary eatery there called Laha's Red Castle, known locally, simply as Laha's.
Opened in 1934 this tiny, hole-in-the wall restaurant is literally the place dreams are made, with the absolute best hamburger in the entire Commonwealth of Kentucky. Now, before you decide to try and debate that point, don't even waste your time. It was proclaimed such in 2017 and 2018  as "The Best Burger in Kentucky" by a statewide poll published in Kentucky Living magazine.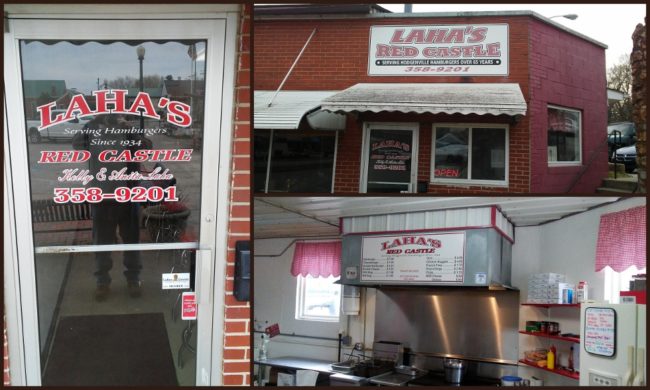 For those of us who grew up in Hodgenville, this was never in doubt. Anytime you happened to find your self down on the town square (now a squircle) you would be greeted with the aroma wafting from their little corner. It is as unmistakable as it is amazing.
The business is still family-owned and operated. Their fare is simple, but outstanding in quality with very family-friendly prices. Offering a grand total of about a dozen menu items it's not hard to figure out what to order. The hard part is knowing when to quit eating.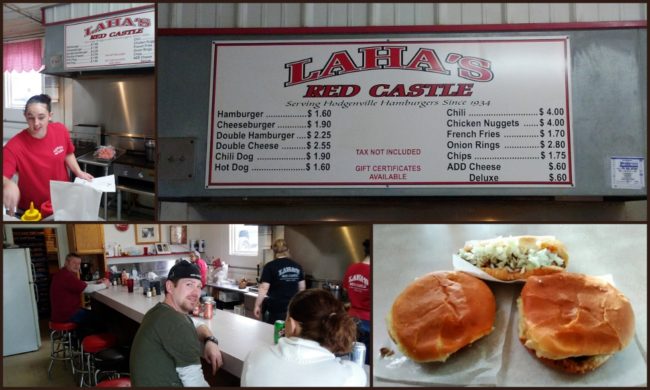 They have a small lunch counter with just a few stools to sit on and that's all there is. I can't count the number of times I've stopped by to find all the stools already occupied. However, it's certainly worth the wait to sit down to a Laha burger and/or other items. My usual order is two double cheeseburgers (with grilled onions of course) and a chili dog with an orange soda.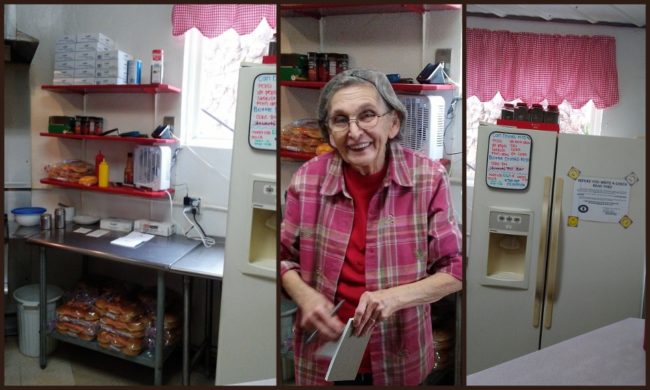 They also do a brisk carry-out business. Their food is so unique that it's been identified by aroma alone as far away as Canada where truckers who'd stocked up on them were approached by locals asking, "Are those Laha's?" while they were being re-heated. Pretty much speaks for itself.
If you're ever visiting Kentucky and find yourself at Abe Lincoln Birthplace National Historic Park, or even Mammoth Cave National Park make sure to schedule a visit to Laha's. Then you too can join the masses of happy customers who absolutely- positively love this place. You won't be disappointed.
Last modified on
: June 20th 2019.