Hickory Cabins Store – Mammoth Cave, Kentucky
I live pretty well out in the middle of nowhere and to get to a decent sized town it takes me about an hour. That means groceries, hardware stores and places to buy good outdoor gear.  That's been the case since I bought my house back in 1992.  Imagine my surprise and delight when an outfitters opened up, just 10 minutes from my house, Happy Days.
It's not a surprise that we needed one as I'm right between Mammoth Cave National Park and Nolin River Lake.  Recreation is Industry #1 here in Edmonson county.  While heading back from a trip into town I decided to stop by a place that I knew had recently opened up in an old restaurant building.  When I pulled in, I had not a clue as to what they had.  Their name is The Hickory Cabins Store.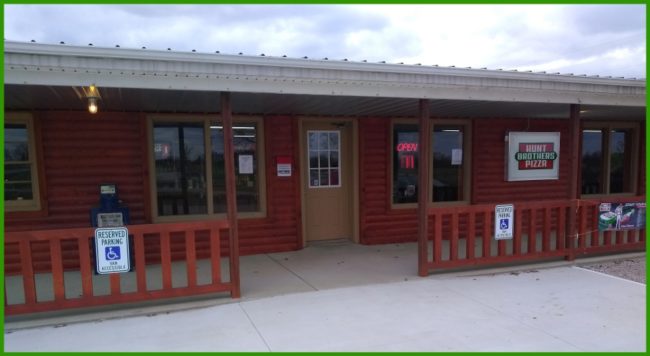 The moment I walked in I was greeted by a very friendly staff and we "hit it off" right off the bat. When I panned to the right I was amazed to see kayaks and other outdoor gear.  My casual stopover just turned into a treasure hunt and I was not disappointed.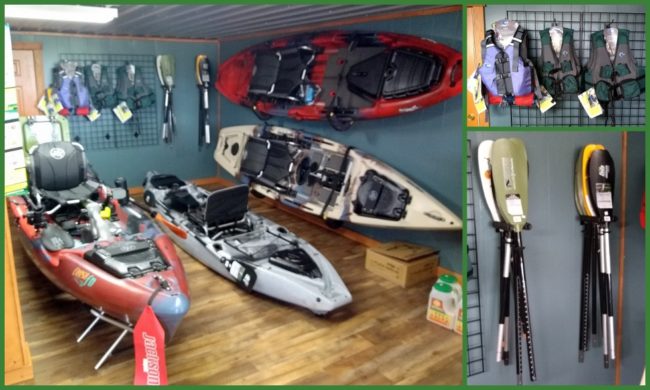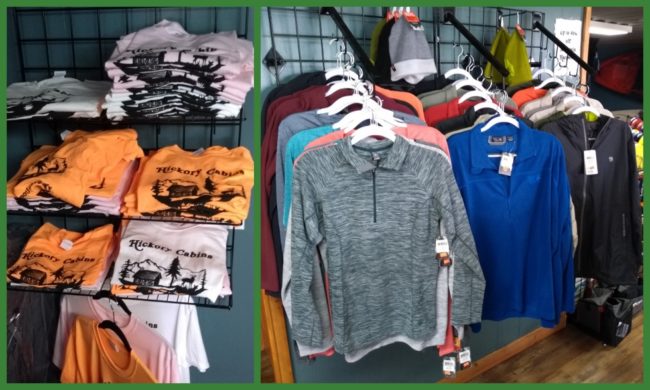 Not only do they have kayaks for both rental and purchase, they have all the salient gear you'd need for the experience as well. They've got paddles, PFD's (Personal Floatation Devices), dry bags and pretty much everything you need for the total kayak experience.  I also found out that if you rent from them that they'll take you to either the lake, or either one of two river in the area to launch, all that for a VERY reasonable fee.  I can't count the number of times I've had visitors coming to my kiosk in the State Park asking for exactly that service, and I had to say "sorry, nothing like that around here".  Those days are now over.
If you're not into water sports, take heart they have you covered as well. They're putting in a brand new Frisbee Golf Course and have all the gear you need for that too.  I've only played Frisbee golf once in Bowling Green and found it to be a good time, though I'm horrible at it.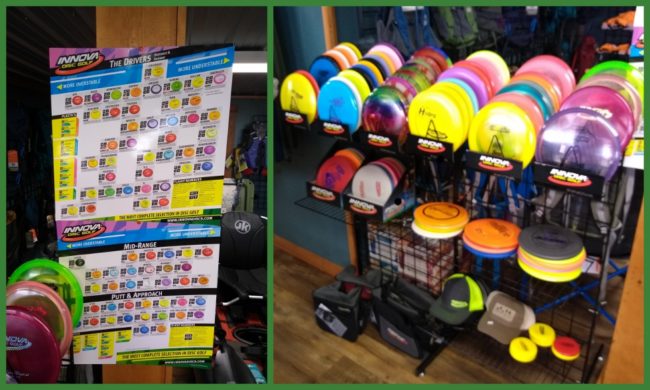 I think the biggest surprise for me was the assortment of backpacking and camping gear, something this area has sorely needed. We're talking very nice gear too, brands like Kelty and Mountain Hardware, not cheapo or low-quality.  My first thought was that this could be very expensive based on location but I was surprised to find the prices very competitive.  I've bought tons of gear over the years and have a pretty idea on pricing.  They had packs (both daypacks and overnight ones), sleeping bags, LED lights of various sorts and too much other gear to itemize here.  Suffice it to say, they've got it nicely covered.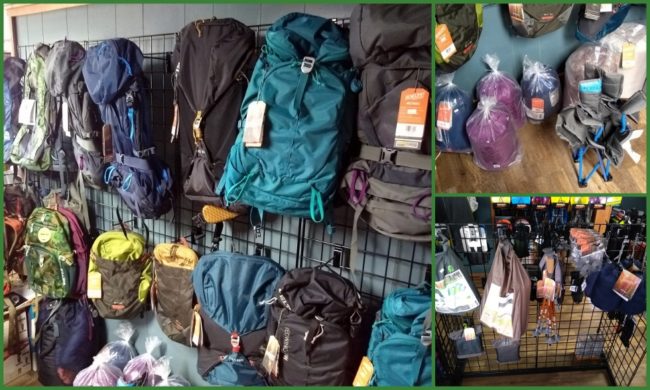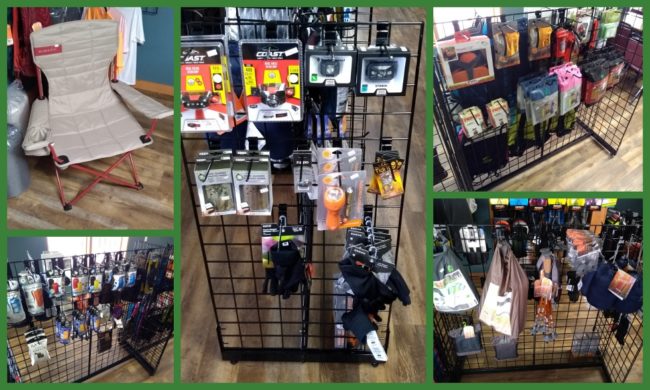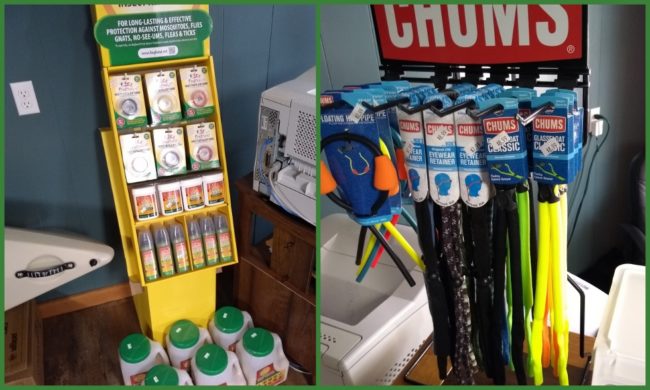 Yet another plus, and rarity in this area is a nice sit-down area where you can grab a meal before hitting the trail or water. They offer Hunt Brothers Pizza which I always enjoy, as well as chicken strips, burgers, other sandwiches, sides, drinks and probably most importantly, Chaney's Ice Cream.  In case you're not familiar with Chaney's, they're out of Bowling Green and are premium ice cream by any measure.  So, if you drop by you can fuel up on some good food, get your gear and head out, all in one convenient stop.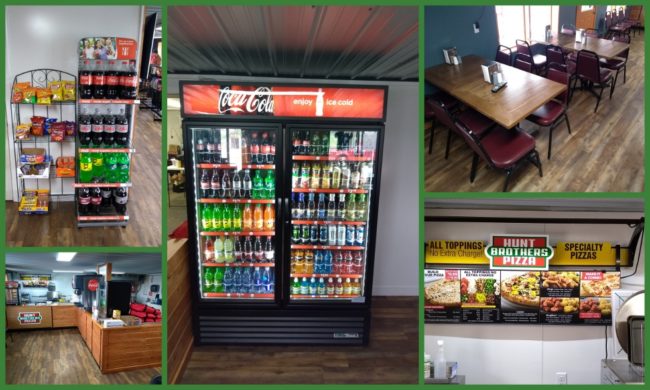 Lastly, as they name implies they do have rental cabins nearby. What's nice about their location is it's literally next to Mammoth Cave National Park and minutes from Nolin Lake.  If you want to give them a call the number is 270-286-0358.  You can also check out their Facebook page if you wish.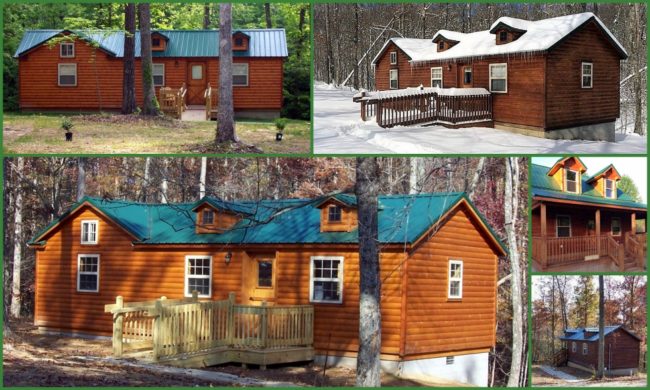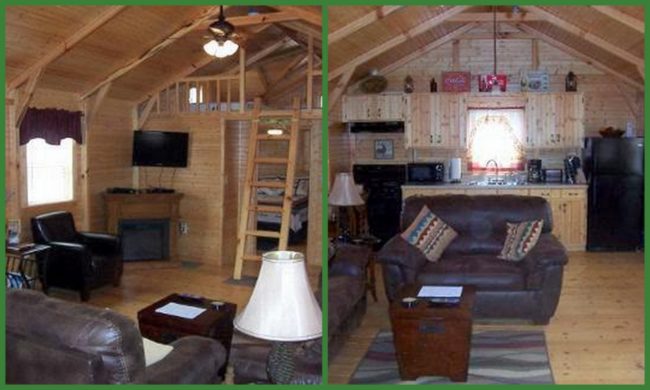 Last modified on
: March 10th 2018.