Golden Bluff Beach Campground, California
I've been camping a very long time, starting back in the middle 1960s.  It all began back in my Scouting days with Boy Scout Troop 290 in Hodgenville, Kentucky.  On my very first camping trip, I had to leave early as I apparently got into some poison something (not sure whether it was oak or ivy).  Even so, I learned then and there that I wanted more time in the wilderness and that was the beginning of a lifetime of camping.
I've been lucky, camped in all kinds of terrain; everything from deep-canopy forests to deserts to high mountain meadows to lakeshores and finally, on the ocean.  Not just any ocean mind you but the Pacific Ocean.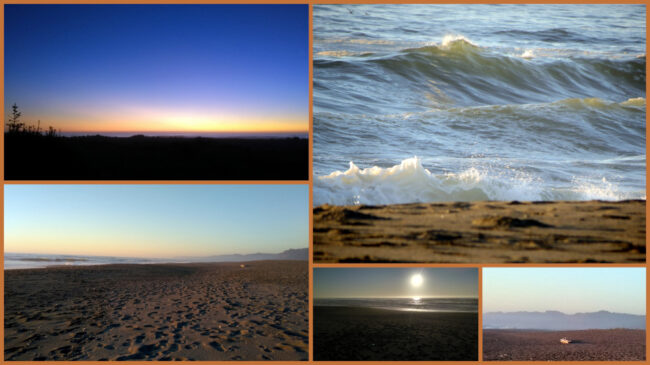 It happened on the final leg of a road trip that landed me and my travel buddy, Jeff Campbell at the Golden Bluff Beach Campground in the Prairie Creek Redwoods State Park in northwestern California.  It lies in the dunes on 10-mile stretch of beach, just six miles off highway 101 at the end of an unpaved road (Davison).  This is normally a fairly, out-of-the-way destination but on the night we arrived it was pretty busy, but even so we were able to find a great campsite away from the crowd.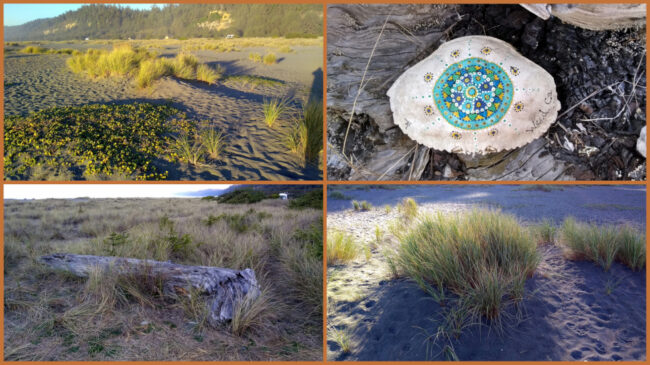 This campground features 24 sites for both RV's and tent campers.  There is a 24-foot limit on the RV's, and no trailers allowed.  In case you're wondering there are no hook-ups.  Sites can be reserved from May to September but after that it's "first come, first serve".  For reservations you can call them at 1-800-444-7275 or go online to www.reservecalifornia.com.  For campground information you can call 707-488-2171 or the Kutchel Visitor Center at 707-465-7765.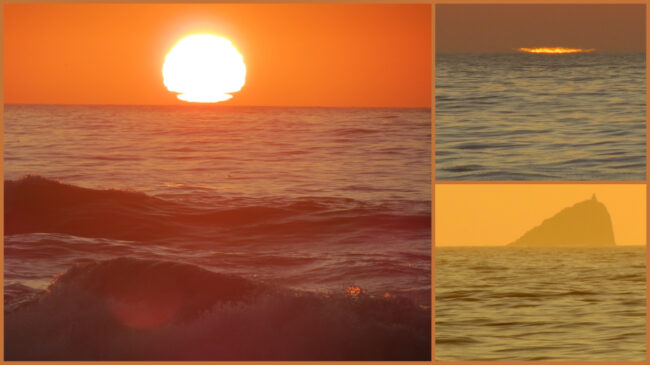 As this was my first ocean-side camping experience I didn't really know what to expect.  The sound of the waves crashing on the beach after dark made for a very relaxing night of sleep.  We sat by the fire for hours, just "taking it in" before calling it a day.  The real surprise came the next morning when we got ready to break camp.  Everything, and I do mean everything was soaked all the way through.  I guess it was the spray from the ocean, but whatever it was, we had to wait until late morning to give our gear time to dry out before packing up and hitting the road.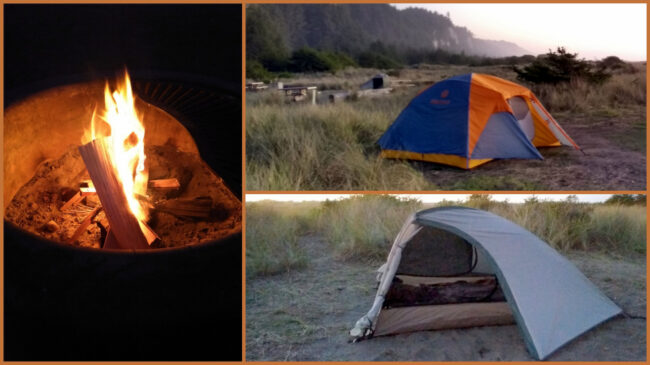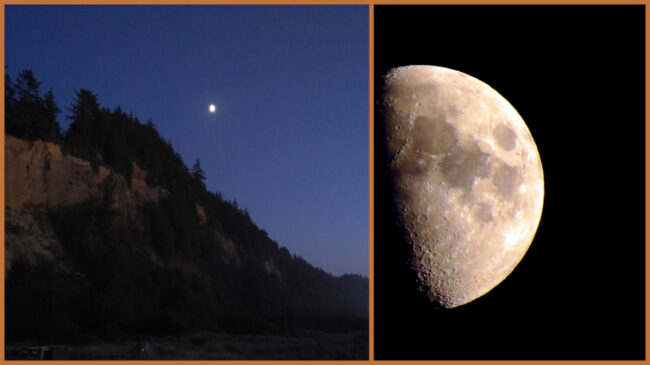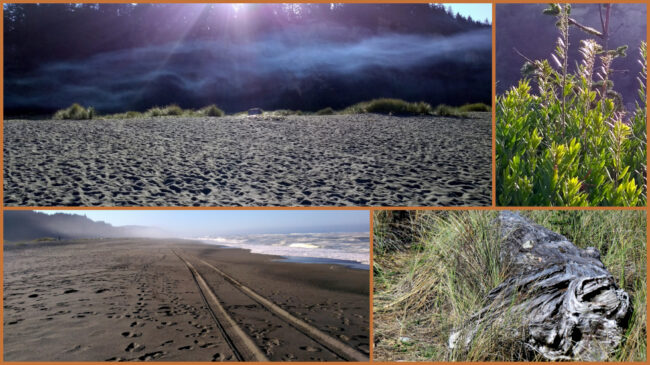 This campground has some great amenities as well, some of which I've seen nowhere else at all.  They include: solar showers, bear proof lockers, fire pits and of course picnic tables.  The restrooms were spotless and well-maintained, which is a big deal in a campground.  Dogs are allowed in the campground so long as they're on a leash, but not allowed on trails.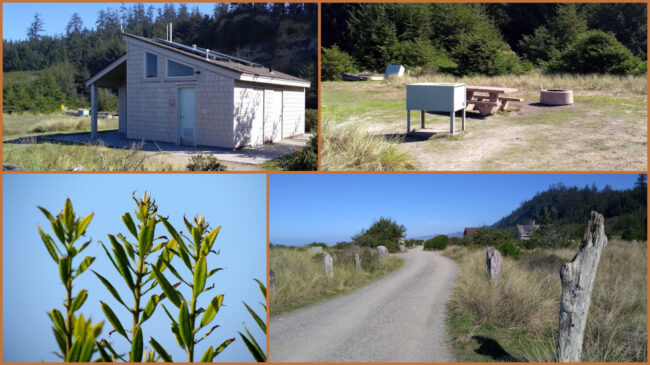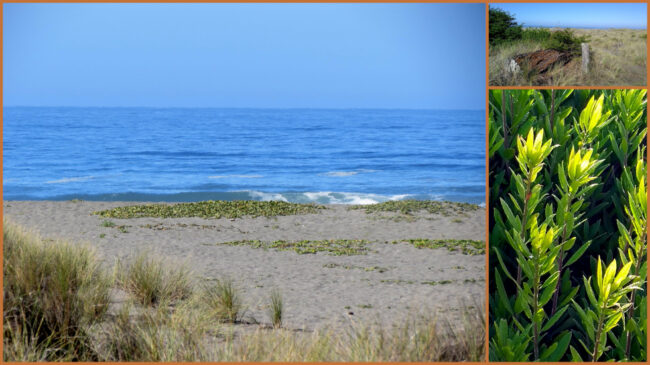 For recreation, there are trails in the area including some that are accessible for the handicapped.  You can get maps at the Visitor Center if you need them.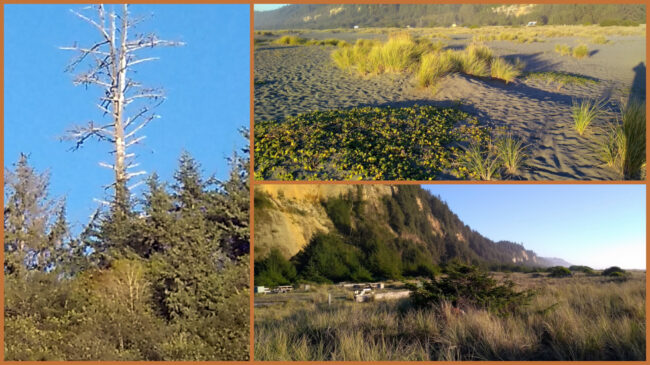 Nearby is a great area called Fern Canyon which is an easy, ¾-mile loop trail which takes about 20 minutes to hike.  Be advised, you'll have countless stream crossings on this one, but it's totally worth it as you walk through 50-foot tall canyon walls, lush with vegetation.  For this hike, wear some shoes that you don't mind getting wet because they most certainly will.
Of all the places I've camped over the decades, this has to be one of my all-time favorites.  Obviously, having the Pacific Ocean next to your tent is incredible.  The sounds of the wildlife, the fantastic sunset behind the waves, the incredible moon we had that night and just the smell of the salt water made for a wonderful experience.  Even the morning coffee was "off the scale" cool.  We took out hot cups of java out onto the sand, found a big piece of driftwood to sit on and sipped it while watching the waves crash on the beach, listening to the wind, the gulls and all the sounds that prevailed that morning.  It is going to be very hard to ever find a morning that'll beat this one.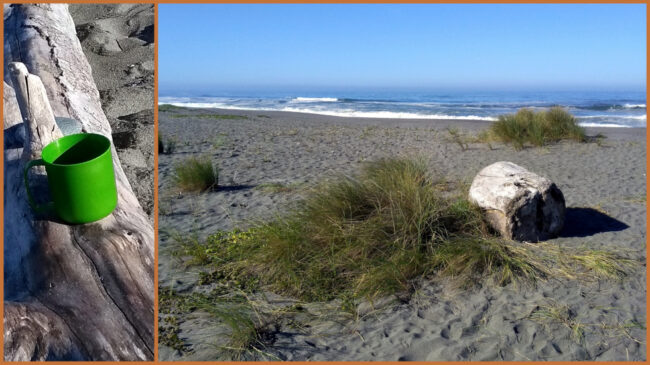 Last modified on
: August 26th 2020.