Wasatch Crest Trail, Utah
The Wasatch Mountains just outside Salt Lake City, Utah are one of the best outdoor playgrounds on the planet. Every year thousands of outdoor enthusiasts visit these geologic wonders to enjoy a variety of year-round recreational activities. During the spring through early-autumn months you'll find the trails playing host to hikers, backpackers, ATV riders (in selected areas of course), mountain bikers, horseback riders (also in selected areas), photographers, naturalists and families out for a high-country stroll. Winter brings in the snowboarders, snowshoe hikers and skiers.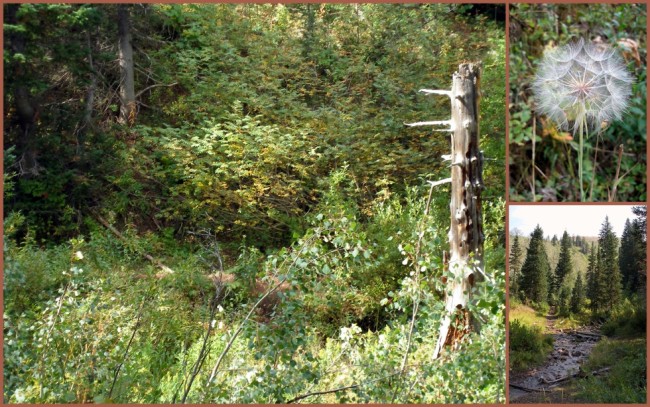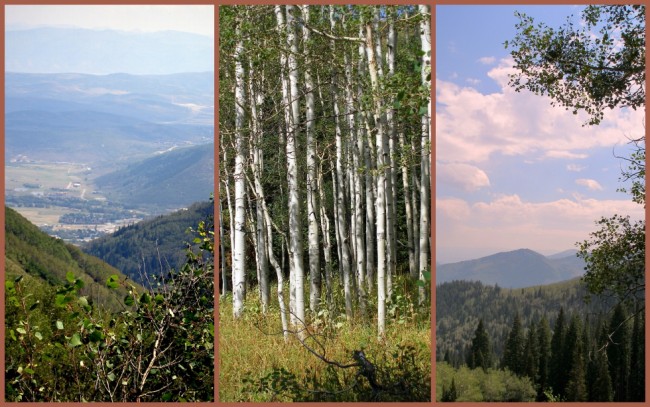 My friend Jeff and I along with Trail Dogs Jesse & Jackson decided to head out on a particularly scenic hike along a portion of the Wasatch Crest Trail (part of the Great Western Trail which extends 3,000 miles from Mexico to Canada). We started at the Big Water Trailhead (8,600 feet above sea level), which took us up the Upper Mill Creek drainage basin, with a stream crossing early on.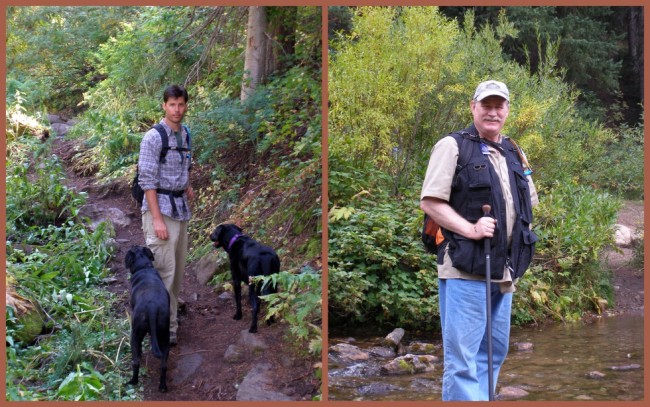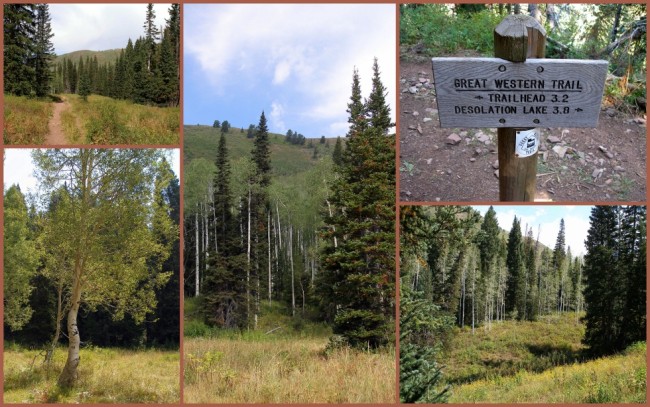 As we ascended the slope, we were surrounded by various species of plant life; Aspens, Cottonwoods, assorted pines, Douglas fir and brightly-colored Choke Cherry. In the distance we could see Gobbler's Knob watching our every step from it's height of 10,246 feet above sea level.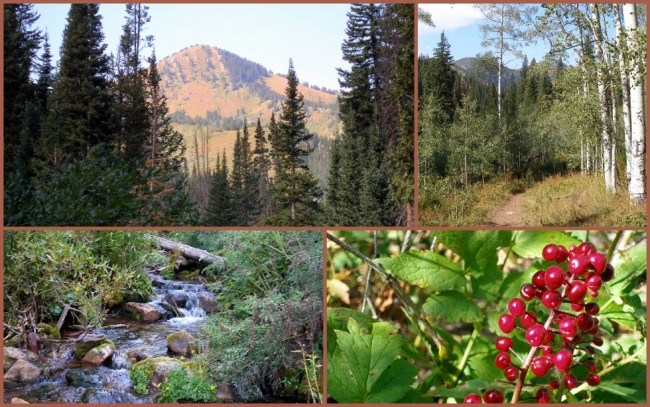 Our journey took us through one especially picturesque area Jeff called "the valley" which gave us fantastic views of the alpine scenery. Upon reaching the crest of the trail (ergo, the name) we were standing 9,920 feet above sea level looking down onto the world-famous ski town of Park City.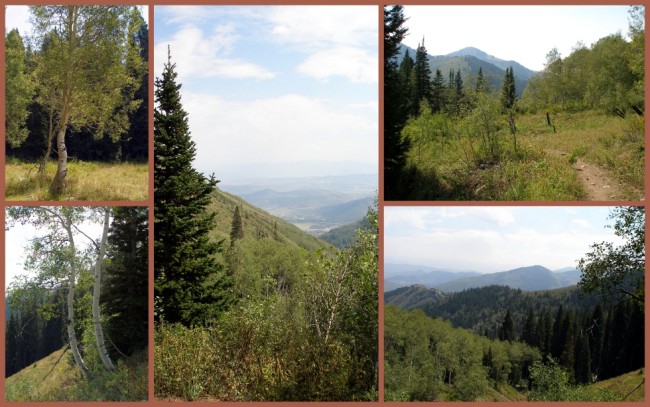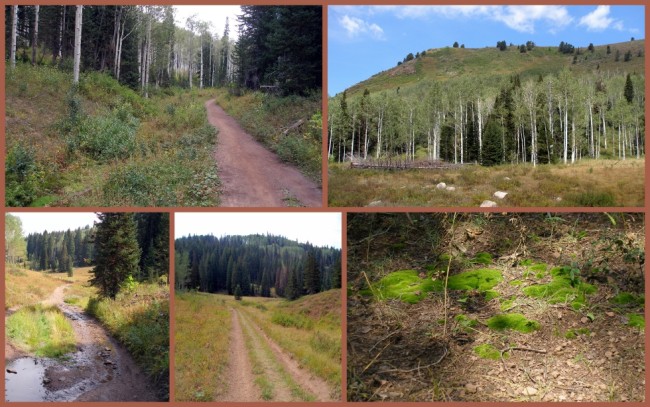 If you decide to try the Wasatch Crest, be advised that it is considered one of the premier mountain bike trails in the area. On odd-numbered days you'll find hikers out with their dogs, on even-numbered days you'll find the mountain bikers. Whatever day you choose, it'll be one of the best hikes/rides you'll ever do.
Last modified on
: June 22nd 2015.