Three Bridges Loop Trail, Kentucky
While on a business trip to northeastern Kentucky I found myself in an unusual and welcome situation. I had three hours of sunlight left and was at one of Kentucky's premier state parks, Carter Caves. As soon as the meeting broke I ran (okay, walked briskly) to my room in the Lodge, grabbed my trusty daypack, hiking staff, park map and camera and hit the trail.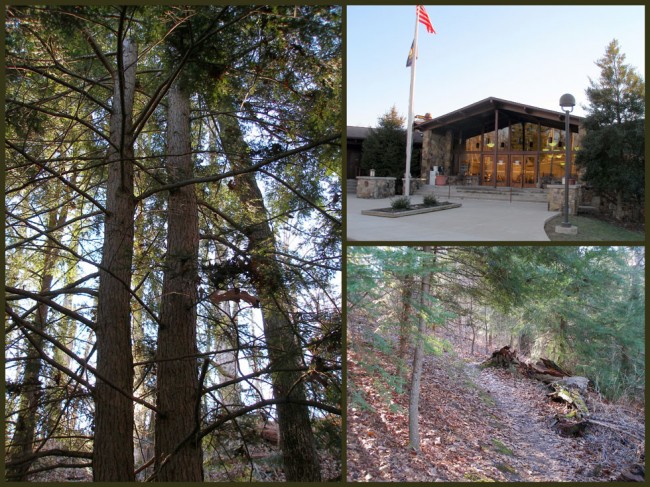 As luck would have it, this particular footpath would take me to not one, nor two, but three natural bridges, all hidden in a beautiful woodland setting. The late-winter light combined with a powerful gusty wind set the mood perfectly. One minute I would be walking along the trail admiring the numerous evergreens and the next moment I would be marveling at waterfalls frozen into ice columns.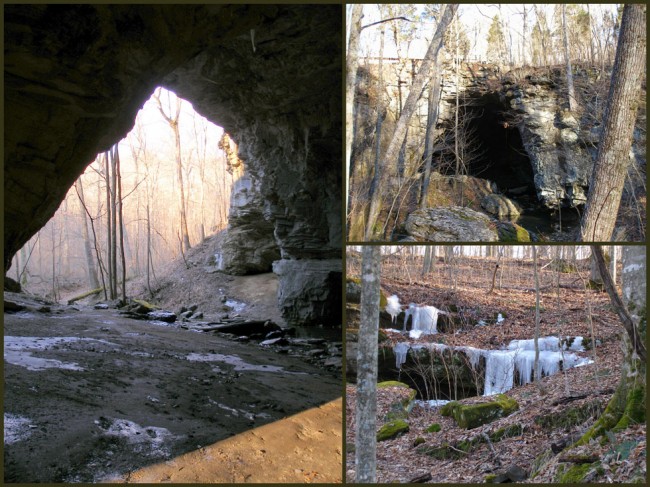 The bridges that are along this loop are named: Raven, Fern and Smokey (the park's most massive). On the approach to Raven Bridge I unknowingly crossed right over the top. The view from below was very noticeable and rewarding.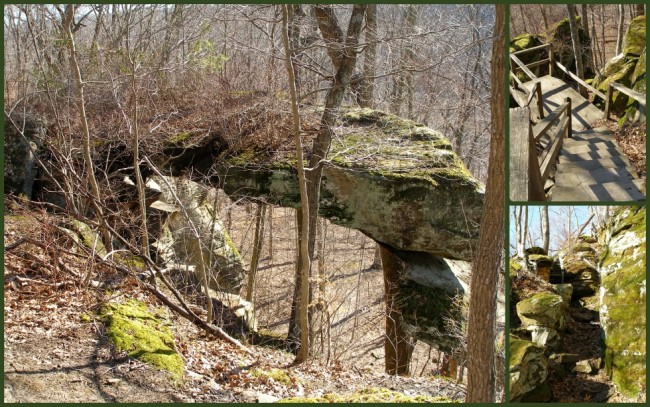 Due to the time of the year, the trail was muddy and slippery, making for a bit of an adventure for my late afternoon outing.  Even so, this was a great way to wrap up a very long day.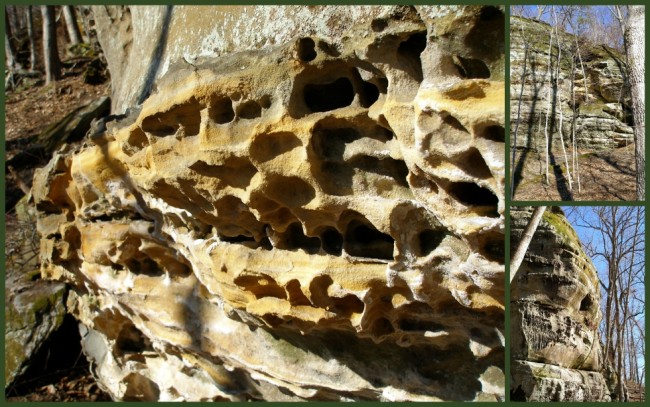 Fern Bridge turned out to be the greatest challenge, as I had to cross an ice field about 50 feet across, the remnant of a recent winter storm. For the first time in my Kentucky hiking experience, I had to unscrew the rubber pad off the end of my Tracks® hiking staff to reach the metal spike underneath. I used this as an ice axe of sorts. I also used the parachute cord I was carrying to rig a belay line across a particularly slippery patch of ice. This little exercise drove home the reason I carry the gear I do in my daypack.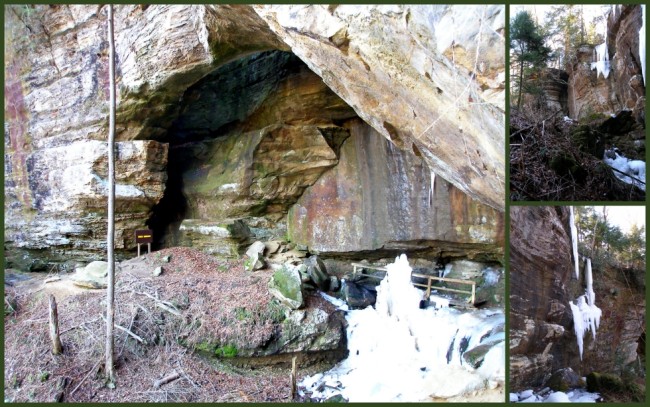 Smokey Bridge was less exciting in terms of gaining access, but made up for it with its sheer size and dominance. Adding to the effect of the bridge was a nearby waterfall shooting out of a giant rock wall.
In total, the loop was 3.5 miles in length, with no areas particularly hard to navigate (except for the fore mentioned ice field of course). My ramble ended with an easy 0.1 of a mile walk back up to the lodge where I was staying. This was one of the best impromptu hikes I've ever done.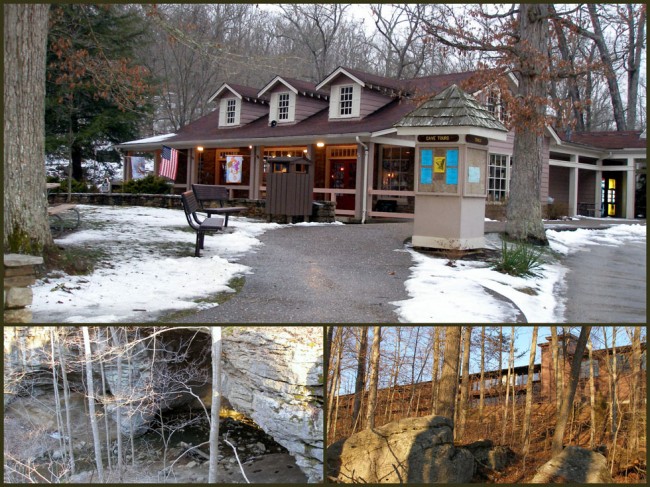 The day ended with a fine meal at the lodge's restaurant followed by some serious relaxing by a roaring fire in the lobby, compliments of the very nice lady who worked the evening desk. All business trips should be this enjoyable.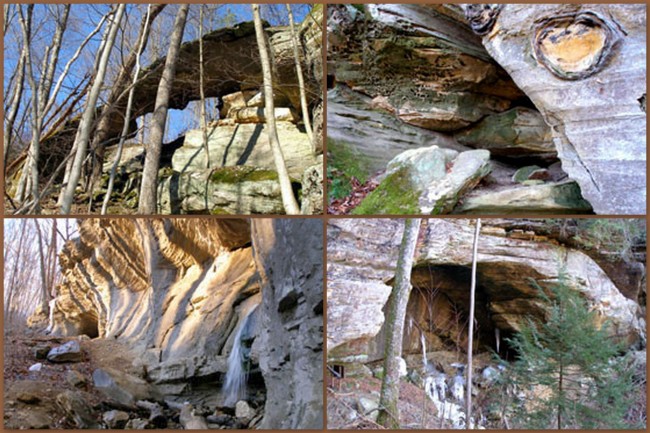 Last modified on
: February 1st 2015.