Sunset Peak, Utah
It's no secret to those who know me; I love the beauty of the High Country. The "catch" is that in order to get there you normally have to expend some serious energy. On an autumn hike with my friend Jeff, I had the good fortune of hiking to the summit of Sunset Peak, without having to pay the usual high dues (no pun intended).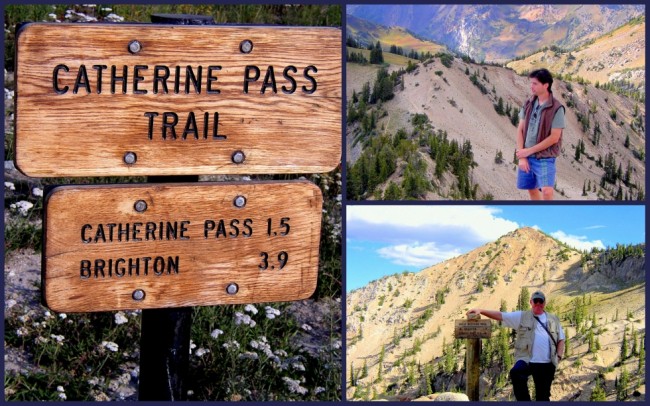 I hadn't been in Utah for two years and as such I was itching to head out on a hike. Jeff (the all-knowing, outdoor-adventure guru, formerly of the Utah Geological Survey) had the perfect destination.
He wouldn't tell me exactly where we were going, just kept telling me that this hike "wouldn't be bad" at all. Keep in mind that I live at 800 feet above sea level, and what's bad for a Utah person who resides at 4,000+ feet isn't necessarily good for the rest of us lowlanders. The first order of business upon arriving in a higher-altitude setting is to get used to the change. In this case however, he was right on the money.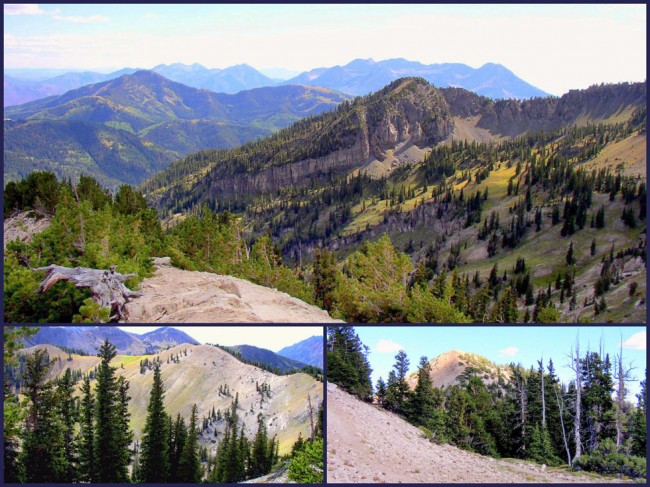 I knew it was going to be a good day when the first part of our hike turned out to be a long drive UPHILL (always a good sign) into Little Cottonwood Canyon. We ended up at a ski resort area known as Alta. Already we were at about 8,400 feet above sea level.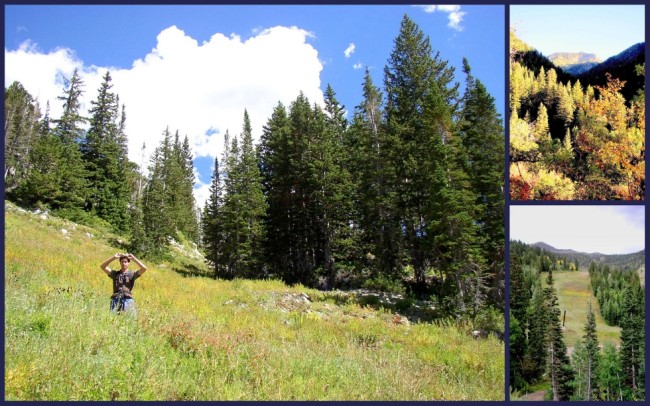 As soon as we got out of the truck in the gravel parking lot I knew it was going to be not just a good day, but a GREAT day. I was surrounded by a spectacular alpine scene, brimming over with fall color. This hike offers a beautiful setting, combining several elements to make it a rewarding experience; woodland scenes, meadows and of course mountain terrain. I have never seen a more beautiful and inviting trail.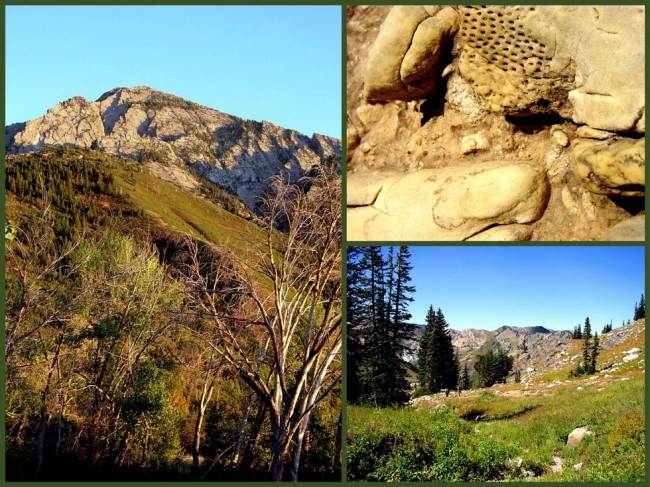 As we hiked up towards Catherine's Pass (10,220 ft.), we enjoyed a warm breeze, gorgeous scenery and a brilliant blue sky. To add to the pleasure, we basically had the trail to ourselves, making it a perfect hike.
At Catherine's Pass, we took a few minutes to take in the emerald green magnificence of Lake Catherine before heading up the trail 0.6 miles to the summit of Sunset Peak.
From the pass we headed eastward and upward. We quickly hiked out of the trees (above the tree line) into the open. The trailed varied from sand to gravel and small rocks, making for an exciting conclusion to our hike.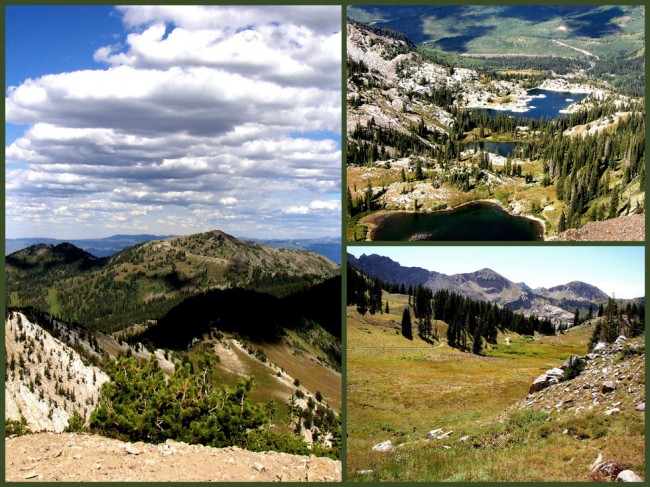 Once on the summit, we had a 360° view of the area. To the north we could see: Lakes Catherine, Martha and Mary as well as Mt. Tuscacora and Mt. Millicent. To the northeast lay the Heber Valley nestled in among some of the most beautiful mountains in the Wasatch.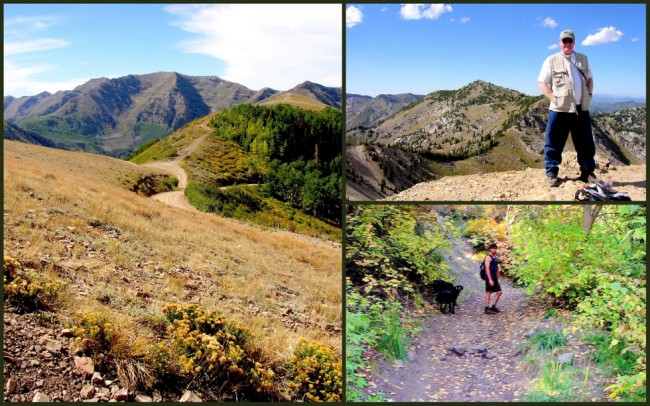 Jeff and I sat up on the summit for several minutes, took in the view, enjoyed the heavy breeze and finally (begrudgingly) headed down. This was the perfect hike to begin my vacation.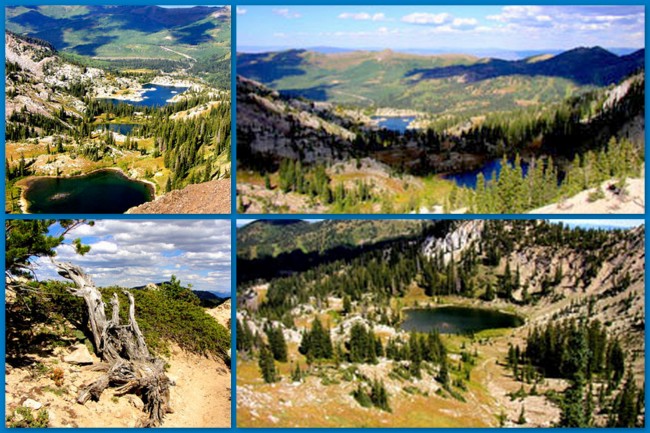 Last modified on
: January 25th 2014.