Stewart Falls, Utah
The Wasatch Mountains of northern Utah offer the avid hiker almost limitless opportunities to explore.  On the day we headed out, it would be a world class understatement to say that it was nice.  No superlative in the English language adequately describes the brilliance of this autumn day.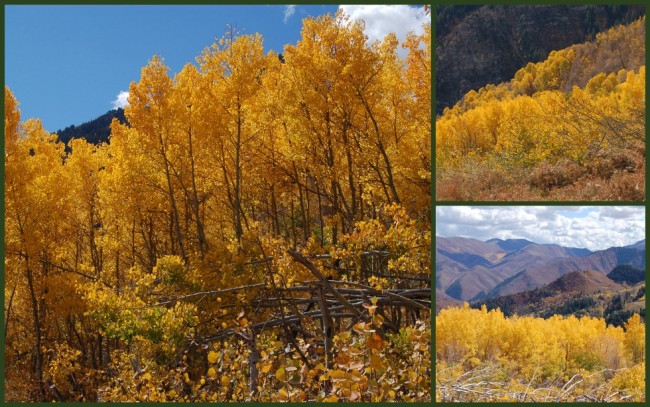 One of the better-known hikes is to a beautiful, two-tier waterfall named Stewart Falls on the eastern side of Mt. Timpanogos. The very energetic and ambitious can begin their climb on the 11,750 foot Timpanogos at this trailhead, which we didn't as I'm not that ambitious.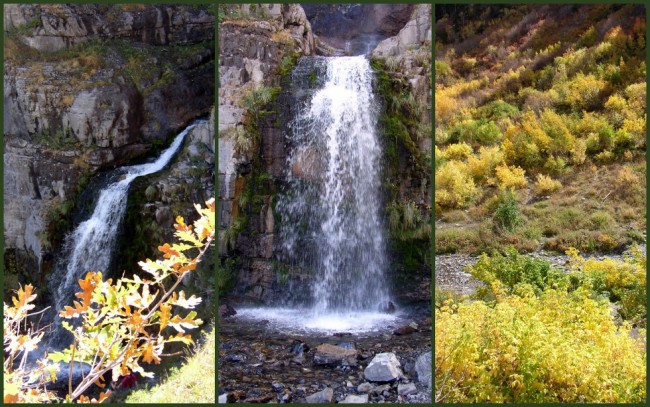 We entered the trail on very scenic Alpine Loop.   My ever-loyal hiking friends Jeff (and black lab Jackson)  and I began our ascent by following a group of college students (studying the plants along the way) up the path.  At first we weren't thrilled to be following them but their studies required them to stop frequently to study the flora, so in a short time Jeff and I had passed the group to enjoy the climb in peace and quiet, having the trail to ourselves.
This short 1 ¾-mile hike on a well-maintained trail turned out to be outstanding, giving us amazing views of the mountain tops in all directions. We were lucky to have caught the aspens at their autumn peak, which was an amazing site to behold! The trek began with cloudy skies and a chilly wind, but by the time we made the falls the sun had emerged and we found ourselves peeling out of our long-sleeved shirts.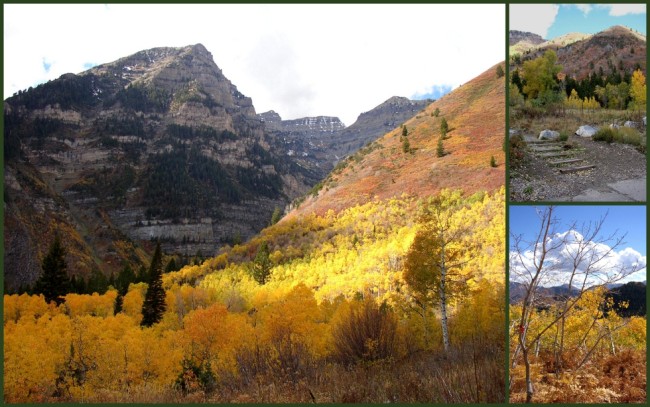 The falls reside at an elevation of 7,180 feet above sea level in the Mississippian Desert Limestone layer. As it was in the autumn of the year, flow was somewhat small. Even so, it was well worth the walk, just to enjoy the landscape. Upon arriving you'll find an impressive rock face with water pouring over the lip and entering out from several springs of varying sizes. The falls run year-round so you won't ever be disappointed.
We stopped at the falls for a while, just to enjoy the scenery and delight in the neon bright fall setting.  We could have easily spent the whole afternoon at Stewart without a second's thought.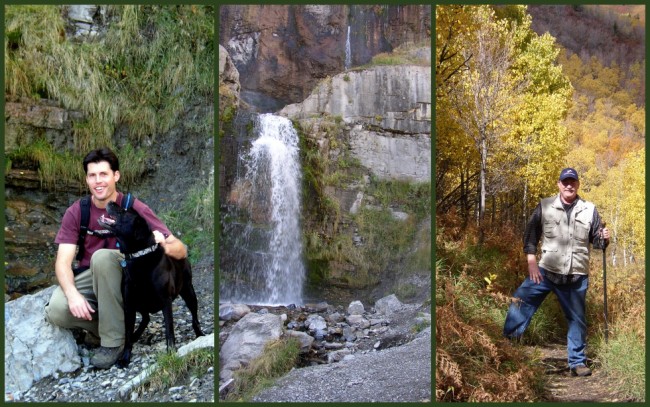 If you're interested in checking Stewart out you'll want to get the Aspen Grove USGS map for reference.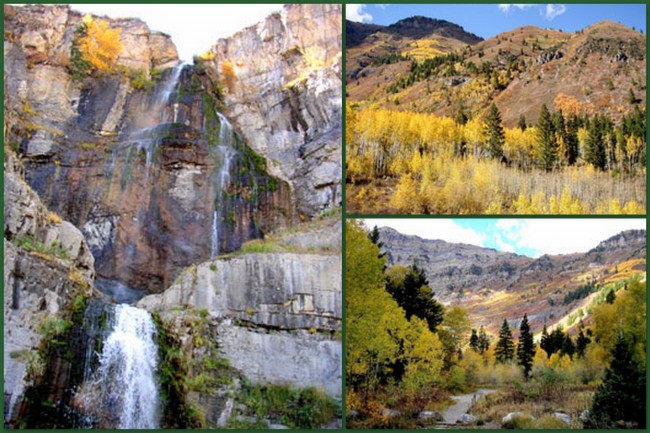 Last modified on
: February 10th 2015.