Silver Lake (American Fork Canyon), Utah
It's pretty funny how nature can throw you a curve ball sometimes. As an example, on a much-anticipated autumn trip to Utah I had delusions of countless beautiful-weather hikes. Though the trip was awesome, mostly due to the enjoyment I had with my friends Jeff & Rachelle, the hiking thing didn't work out as planned. Thank you early season snowfall.
Jeff and I hadn't been to American Fork Canyon for many years and decided that it would be fun to hike up to a scenic alpine lake named Silver, not to be confused with a lake of the same name on the Brighton Loop Trail. The American Fork version sits high in the Wasatch Range, 8,949 feet above sea level. Even though this isn't nearly as high as I'd been before the grade and exposure made the hike especially demanding for me. Having recently had a nasty run-in with vertigo, this hike proved to be a big-time challenge.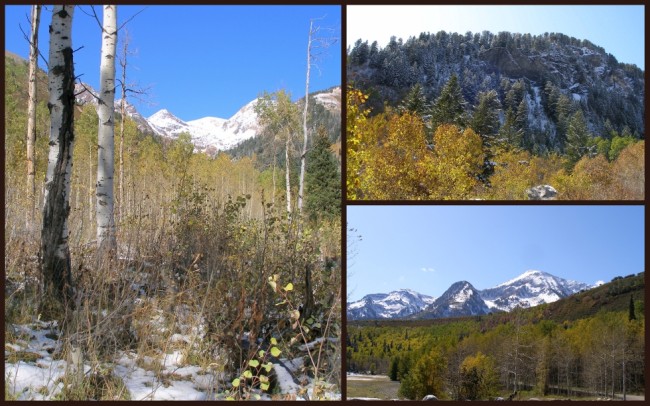 You'll begin your trek just a bit past the Tibble Fork Reservoir, but before you end up at the Granite Flats Campground. The drive up to the trailhead is beautiful by any measure; take your time to enjoy it. As soon as you get out of your vehicle in the parking lot (7,536 feet above sea level), you're there.
The trail itself starts deceptively easy, winding in and out of numerous Aspen trees. Fairly quickly you'll find yourself on narrow and meandering trails offering some incredible vistas. Mt. Timpanogos is in the distance, always a welcome companion on a Wasatch hike. What made this hike especially challenging was the fact that just a few days prior to my hitting the trail, it snowed. Not only was it slippery, but the trail itself was pretty hard to see. There's one memorable stream crossing as you head up, so be careful.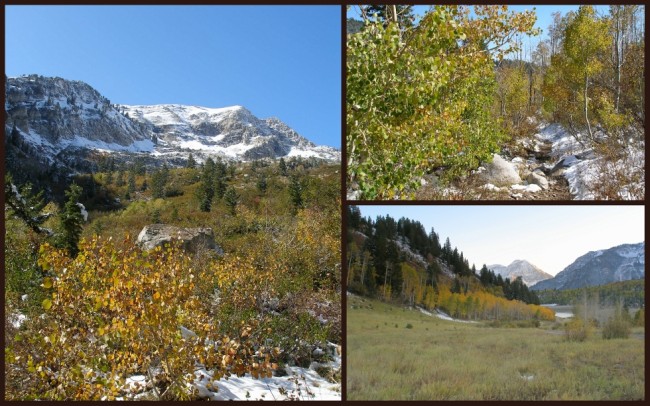 As difficult as it was for me with my hiking boots on, my buddy Jeff had forgotten his and was tramping up the trail in loafers, with a single YakTrax® on one foot. For those who've never heard of such a thing, it's basically a rubbed-mounted coil spring apparatus that fits over your shoes and gives you additional traction on icy trails, worth its weight in gold when you need it. Though these devices may not be the most durable design, they're still a life-saver when you need them.
Our hike up took a couple of hours (mostly due to my usual slowness) but we finally arrived at Silver Lake late in the afternoon. The granite walls surrounding the lake were phenomenal even if the lake itself was almost invisible, covered in a fresh blanket of snow. You will have gained 1,413 feet of elevation in this moderately short 2.05 miles. This hike was a great testament to Jeff's abilities as a hiker; he actually did better than I did, even without boots.
I'd love to try this hike again sometime, perhaps earlier in the season when there's no snow (and ice) and with water in the lake. I'm guessing June or July would be optimal, following the snow melt.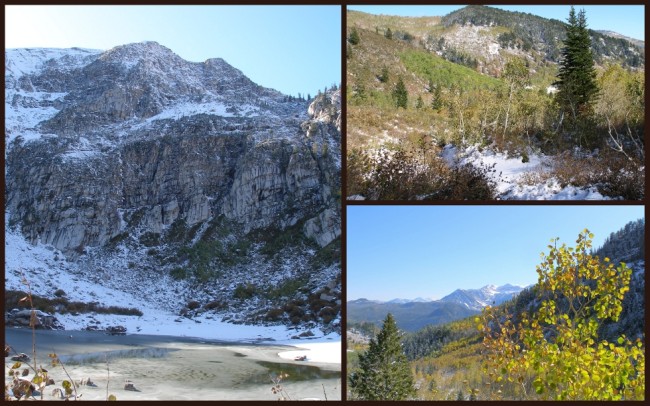 FYI, dogs, horses and mountain bikes are all allowed on this trail, and there's a small fee as well. If you need more information you can contact the Uinta National Forest in Provo at (801) 342-5100.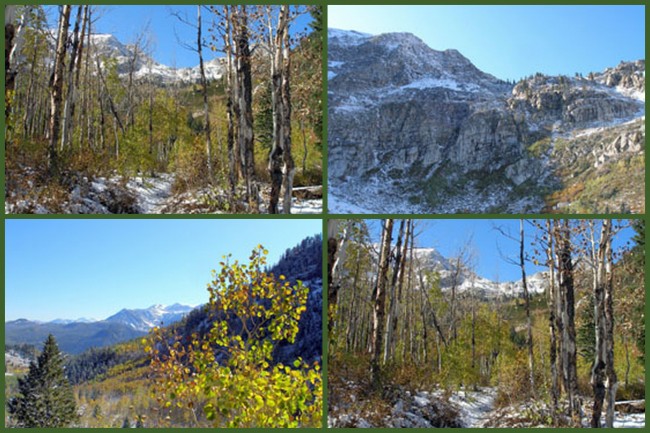 Last modified on
: June 15th 2013.