Muley Point, Utah
Sometimes you'll find the most amazing places without even trying. One of those times came on an autumn trip to Utah as my buddy Jeff and I were cruising around without a firm plan of action. Deciding that we needed a break from the road, we pulled off on an old gravel lane for a snack, and to check the map to discuss possible options.
Next to the roadway was a small, unpretentious wooden sign saying simply "Muley Point Overlook". After referring to the map we found that it was a mere five miles away. The decision to check it out was unanimous (this is how we find many cool things).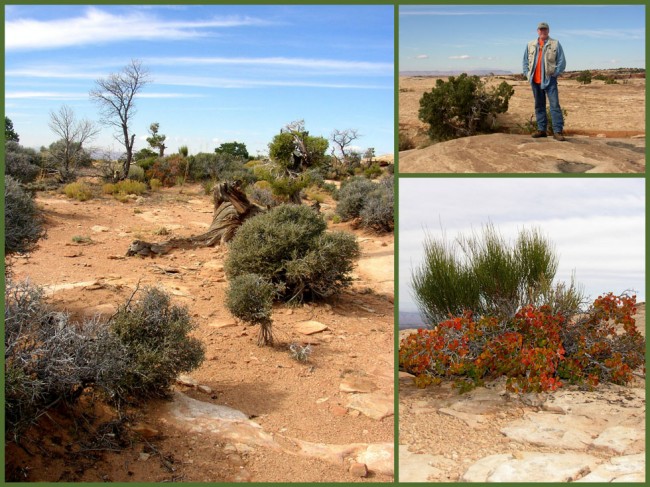 At the end of the road the scenery suddenly changed from high desert to Canyon Major. We found ourselves standing on one of the most impressive overlooks I've ever seen. The 360° panorama offered us an unsurpassed view of southern Utah and northern Arizona. In the distance we could see the sandstone spires of Monument Valley. This out-of-the way place rivals Canyonlands for sheer scope and beauty.
We both wondered in total awe at the goosenecks carved out by the San Juan River and its tributaries, the pristine canyons below us and the raw beauty of the desert landscape which surrounded us. The view was literally breathtaking.
Muley Point is located at the end of a dirt road, five miles west of highway 261. You'll find the turn-off 13 miles northwest of the town of Mexican Hat, about 28 miles south of Natural Bridges National Monument.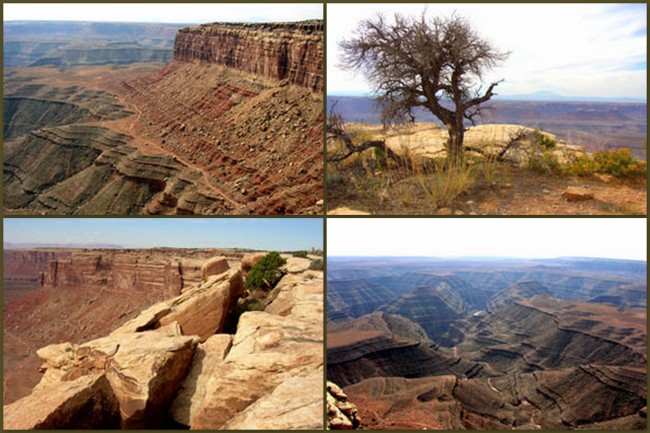 Last modified on
: June 15th 2013.