Mammoth Cave, Kentucky
I spent over a decade as a Park Ranger/Cave Guide at Mammoth Cave National Park in Kentucky.  Like many before me I tried taking pictures of the cave but to do so back then was a technical nightmare, spending many hours just setting up a single shot.
Then came the Digital Age and things started changing. I've wanted for years to write a Travel Log on Mammoth Cave but I wasn't able to until I met a man named David Kem.  He too was a former Interpretative Park Ranger at Mammoth Cave, Environmental Education Specialist and eventually became the Park Manager at Nolin Lake State Park where he ended up being my boss.  It's thanks to him and his photography that my dream has come to be realized.  Every single photo you'll see in this article was taken by him.  In recent years he's been an instructor for Western Kentucky University's Karst Study Program and that's where many of these images come from.  He's taken his camera with him on these trips, and on commercial cave tours and we've now blessed with his photographic prowess.
I'm intentionally using photos from both his classes and the standard tour routes to give Western-Traveler visitors a better understanding of caves and caving in general. The images with folks in coveralls and helmets with headlamps are of course the Karst Class shots.  The incredible large area cave photos speak for themselves.  David has graciously given me permission to use any and all of his images for my website and I'm eternally grateful.  There is no way I could have presented this without his contribution.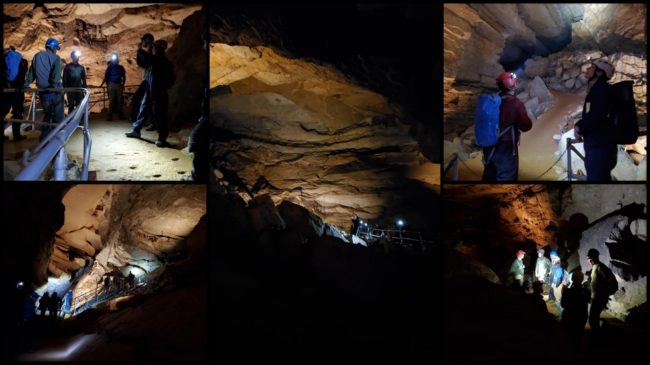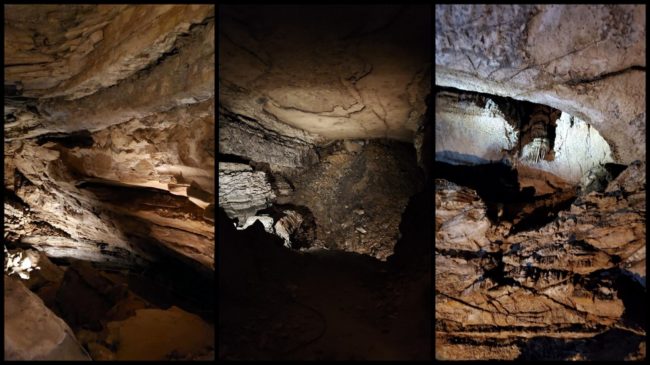 Time to talk about the cave. It's for decades been recognized as the Longest Cave in the World, and one of the Seven Natural Wonders of the World.  I'll mention that it's got a surveyed distance of over 400 miles as of the writing of this article, but make no mistake they (the Cave Research Foundation) are still finding new passages all the time.  While guiding tours I used to tell my groups that they found an average of about a mile a month of new cave, but that's by no means a hard number.
Guided cave tours in Mammoth date back to the early 1800s following the War of 1812 when it gained notoriety in Northeast newspapers who were reporting on it's contribution to the war effort, by providing materials to manufacture gunpowder. It was said that about half the shots fired during that war originated in Mammoth Cave.  The earliest guides were former slaves who had helped mine the cave dirt for the nitrates they needed.  They knew the cave better than anyone else and as such were perfect for the job.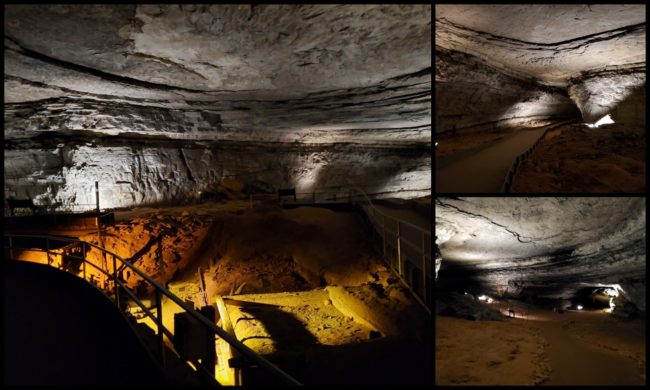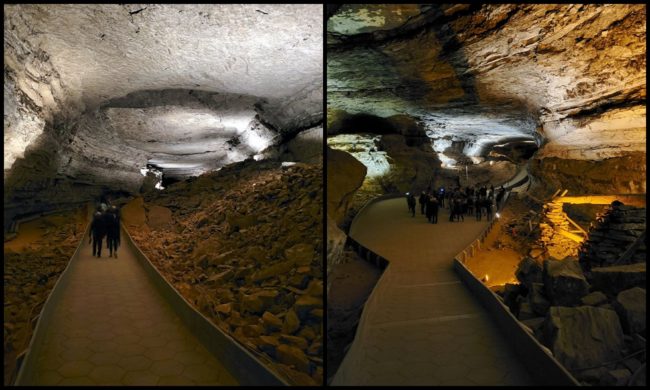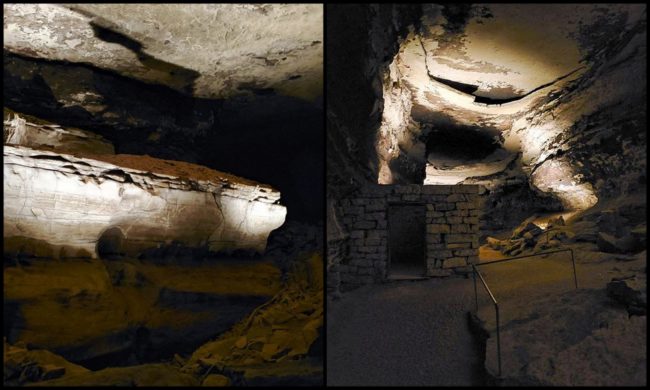 Today's visitors are taken through the cave by Park Rangers who still refer to themselves as Cave Guides more often than not. Tours range in length from about a quarter of a mile to several miles in length.  The level of difficulty ranges from casual walking to hardcore climbing and crawling on the Wild Cave Tour, which is by far the most popular tour ever.  It rarely goes out with less than full capacity.  Today's visitors are treated to areas with tremendous variety.  You can see the Historic areas of the cave, go down to the lowest level to see the current water table and then the "pretty" part of the cave in the area known as the Frozen Niagara section.
The Park Service also offers a tour called the Discovery Tour which goes into the Natural Entrance of the cave and allows visitors to explore an impressive section of the cave at their own pace with Park Rangers stationed throughout the area to answer questions. Make no mistake, this area is awesome and especially a good option for families with small children who sometimes don't like longer guided tours.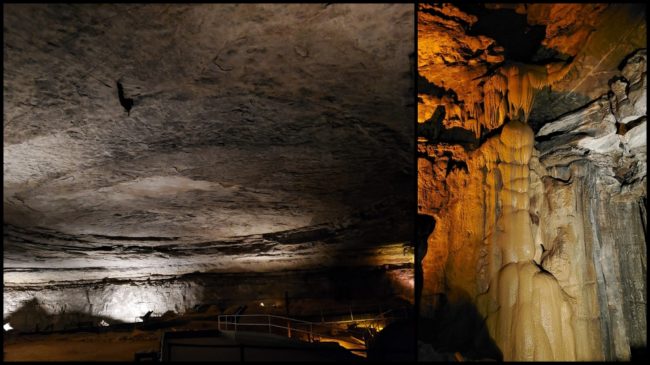 Anybody wanting to visit Mammoth Cave is well advised to call ahead for tour reservations as they frequently have sold out tours.  You can go to their website to get current tour information and find out how to get reservations.  The park also has campgrounds, above-ground activities, food available on-site and so much more.  I do have some other Travel Logs on Western-Traveler about some surface areas if you want to check those out.
Because of how long I spent at Mammoth I could go on for hours about the cave but I'll close it out here. This is one place that everybody needs to put on their Bucket List.
Last modified on
: December 31st 2019.