Leiffer Loop Trail, California
I've not done a lot traveling in California, simply because it's so far from my home in Kentucky.  My first visit there was just two days after the attack on the World Trade Center & Pentagon back in 2001.  I literally didn't know if I'd be able to board an airplane to travel to the West coast, but on September 13th, flights had resumed.  That trip took me down to southern California, famous for huge deserts and of course the wonderful coastline.
With California being such a huge state, north to south (nearly 800 miles long) it's understandable that you will find tremendous natural variety in terms of topography, climate and of course flora and fauna. While the southern end of the Golden State is known for it's deserts, the northern section is equally famous, not for dry, but for a rain forest highlighted by some of the largest trees in the world, Redwoods.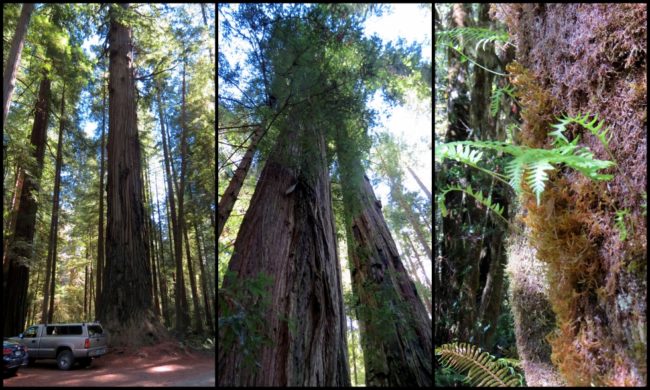 It was on a much later trip to visit my friends the Campbell's (now living in Oregon) that I had my first chance to see these giants in person.  We cruised down to the Jedediah Smith Redwoods State Park near Crescent City.  We weren't planning to spend a large amount of time there, but Jeff wanted me to see these trees first-hand.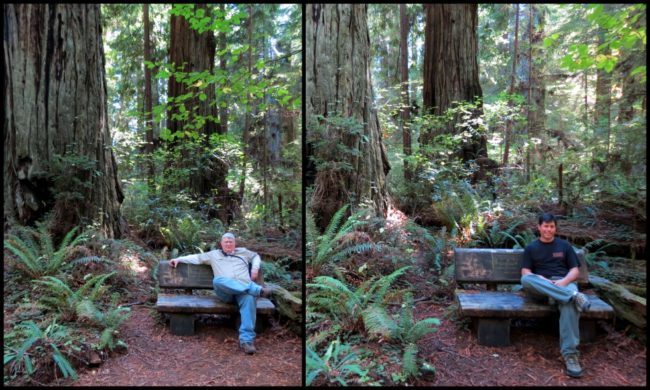 We elected to hike the short, but scenic Leiffer Loop Trail. The moment we got out of the truck I was surrounded by incredibly lush vegetation with unbelievable variety.  The trail itself was short, easy and was at pretty low elevation (352 feet above sea level), which made the going easy.  Needless to say, the contrast between this hike and the ones I'd done in Utah and Wyoming was noticeable with it being so much easier.
We spent about an hour exploring in and around the area, taking frequent breaks to just "take it in". This time the breaks were not brought on by necessity, but curiosity.  It was a day without rain, but still very humid in the forest itself.  We added in the short, but more strenuous Ellsworth Loop Trail just to give us more to look at.  In total distance, we were looking at less than a mile total, so it was an easy excursion.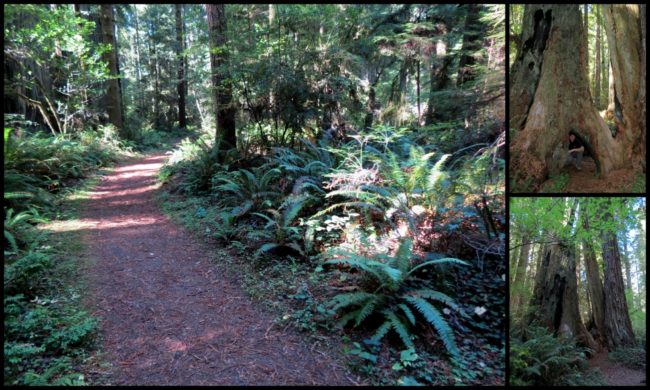 The state park itself is the last in a string of Redwood parks that run along the northern California coast, almost in Oregon.  This little park contains 7% of al the Redwoods on Earth, so it's very relevant.  It's named for Jedediah Smith who was the first white man to explore California's interior back in the 1820s.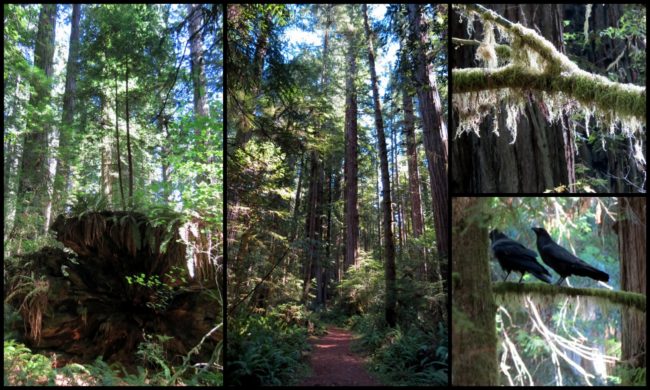 Today's visitor to the park will find an abundance of recreational opportunities to enjoy; hiking, camping, fishing, kayaking on the Smith River, photography, picnicking and riding horses. It's jointly managed by the National Park Service and California State Parks and is 10,000 acres in size. They have an 86-site campground available for RV's and tents. It is a World Heritage Site and International Biosphere Reserve.
It's accessible year-round with a mild climate, summer temperatures running from 45 to 85 degrees and winter readings from 30 to 60 degrees.  It's always a good idea to pack a rain suit or parka too as their annual rainfall is about 100 inches, mostly between November and May.  To find out more about it, and things to do there you can visit their website for current information.
Last modified on
: October 10th 2018.