Kingdom Come State Park, Kentucky
A few years ago I decided to head over to the most southeastern corner of Kentucky and visit the historic Cumberland Gap National Historic Park.  As part of this road trip I thought it'd be fun to spend some time at the Kingdom Come State Park.  Though the idea was good, my truck decided to be uncooperative and develop brake problems, which is a very bad thing in mountainous terrain.  Long story short, the visit to Kingdom Come lasted exactly one afternoon because I was forced to get down to lower altitude and head home to the garage for the needed repairs.
To be honest there was a second consideration. While stopping for a meal at a local pit stop I'd heard about a black bear that had been "harassing" the campers at the park's campground.  Apparently it decided to tear off the topper camper shell of a truck that week in search of food.  As I had planned to sleep in the back of my truck I decided to not stay and push my luck.  I know, it sounds cowardly of me, but smart.  You do not mess around with things bigger than you are while in the wilderness, or even improved campgrounds.  It's always a good idea to remember that we are not always at the top of the food chain.  Speaking of food, a word of advice here, never feed the wildlife, ESPECIALLY BEARS.  If you do, you could easily be giving them a Death Sentence because once they get used to being fed they have to eventually be "put down" as they get emboldened around visitors.  There's a saying "a fed bear is a dead bear".  Think about it.
Moving on, the good news is that my old buddy David Kem (former Park Manager at Nolin Lake State Park, now Assistant Park Manager at Cumberland Falls State Resort Park) made a day trip over to Kingdom Come and took tons of great images, which you'll now get to enjoy in this Travel Log.  Not everything on Western-Traveler is 100% Chester, so this is how I can still spread the word on great places to go, even without me having the total experience myself.  That's what is good about the Internet, and friends who give me permission to use their talent here and there.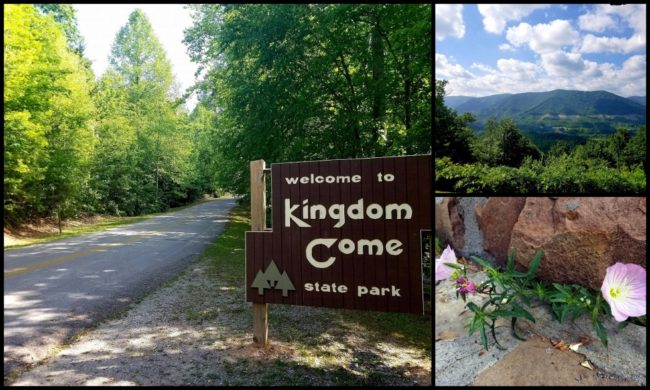 Kingdom Come State Park is considered the "Crown Jewel" in the crest of Pine Mountain, near Cumberland, Kentucky which is in Harlan county.  This 1,283 acre site was designated a state park in 1961 and has been enjoyed by millions of visitors wanting a real Appalachian experience.  It was named for the popular Civil War novel "The Little Shepherd of Kingdom Come" by the Kentucky author John Fox Jr.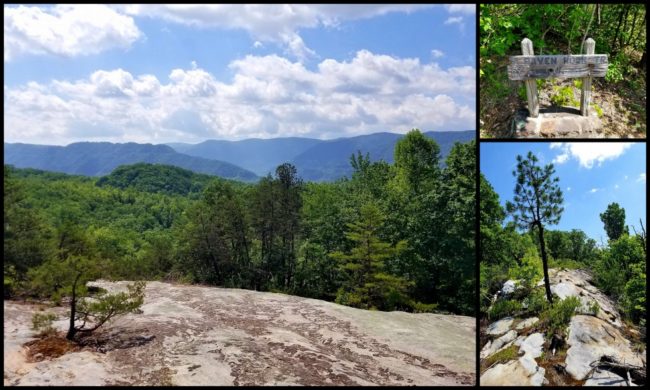 This park is a must see for geologists, featuring several great features including but not limited to; Log Rock (a natural sandstone bridge) and Raven Rock (a massive rock exposure reaching 280 feet into the air at a 45° angle).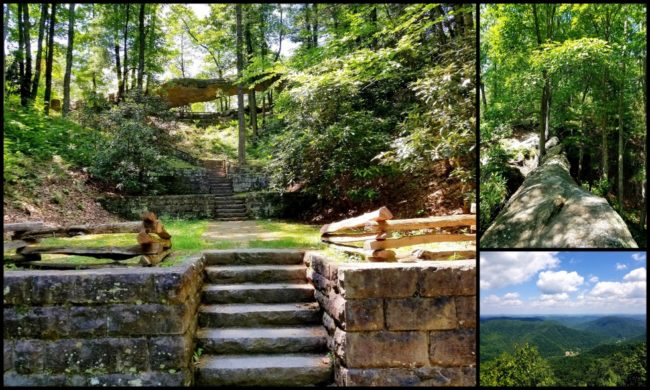 Kingdom Come is open year-round (weather permitting) and offers visitors a variety of outdoor activities. Obviously for me hiking this the biggest draw with 14 trails that crisscross 5 miles of mountainous terrain.  For the cyclist who doesn't mind a challenge, the Little Shepherd Trail serves up 38 miles of gravel and blacktop along the crest of Pine Mountain from Whitesburg to Harlan.  Be advised that cars and light trucks also use this road so be aware while cycling.  A Trail Guide is available at the park.  You can expect to see some wonderful overlooks, tons and tons of wildflowers and some unusual features designed into the park, like an amphitheater inside a cave.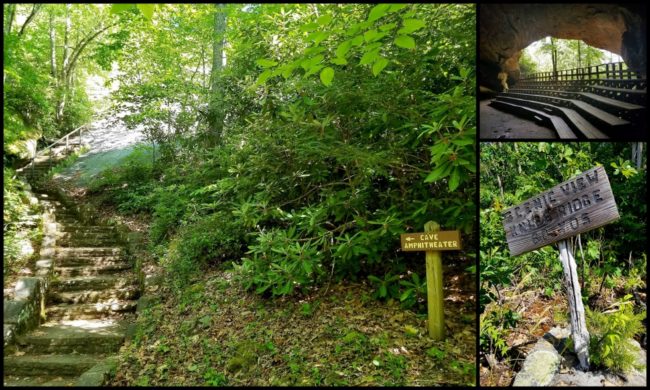 If you happen to be into fishing, good news. The park boasts; Largemouth bass, bluegill, crappie, catfish and of course trout.  The fishing is year-round and can be found in their 3.5 acre mountain lake.  Be sure to check on regulations for this as most state parks require you to have a valid Kentucky Fishing License which is readily available at several locations in and around all state parks.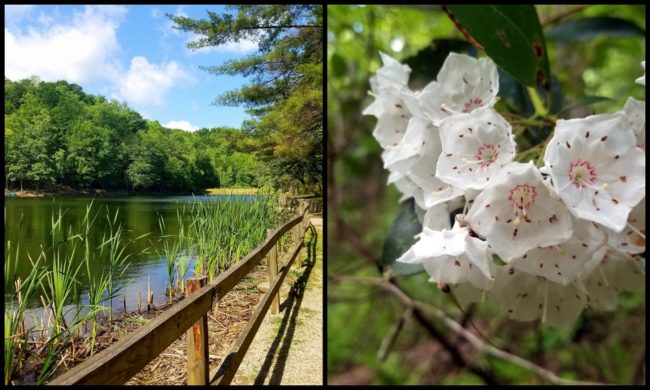 The park does offer limited primitive camping with four sites available. Each comes with a fire ring, picnic table and access to restrooms.  You can have up to two tents per site with parking for two cars, maximum.  You can make reservations by calling the park number listed below.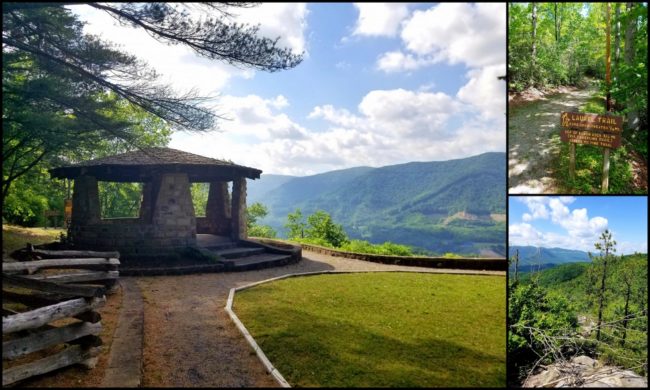 For those interest in more tame entertainment, they offer horse shoes (rental gear), Miniature Golf (April through October), an Outdoor Theater, a Museum & Gift Shop and picnicking. The Museum and Gift Shop are closed from Labor Day through Memorial Day so plan accordingly.  For information on the park you can call, (606) 589-4138 or visit their website.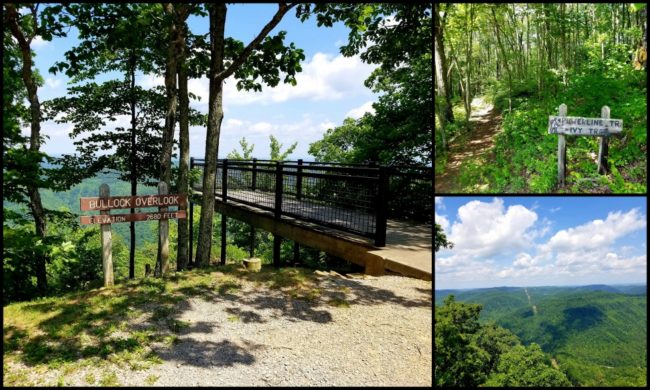 This is a great out-of-the way place to visit if you want to get away from the crowds and enjoy Nature's bounty in a remote and beautiful setting. I plan to go back one day, but will probably just plan to stay in a motel for obvious reasons.  Trip Advisor lists several places in the vicinity that you can stay at.  They also have multiple restaurants to choose from.
Last modified on
: June 22nd 2019.