Kangaroo Lake, California
I think it was Robert Burns who said something about the "best laid plans of mice and men". This pretty well says it all when I think about one of my planned trips to the Pacific Northwest to visit my friends the Campbell's.    Jeff and I had spent weeks planning a trip up to Mount St. Helens from his home in Grants Pass, Oregon but literally the day after I arrive it got "socked in".  That meant we had to come up with another game plan for our usual Road Trip.
After much deliberation we decided that the "smart money" was to head South into California where we could stay away from the wet weather to the north.  This turned out to be a great idea as our excursion took us to some very fun places, including Kangaroo Lake near Etna in the Klamath National Forest.
As is often the case we arrived late in the day after our travels to find the campground nearly full, but only nearly. We cruised through and found an absolutely beautiful site with an incredible mountain view right off the backside of the site.  It was large enough that Jeff was able to pitch his tent high on the ridge and I stayed down lower near the fire pit and picnic table.  The campground has a total of 18 sites, 13 drive-in and 5 walk-ins.  There of course is a fee to stay.  It's got very nice restroom facilities which were super clean and equally nice trash disposal facilities.  In other words, a top-notch campground, complete with a super nice host.  It doesn't get any better than this.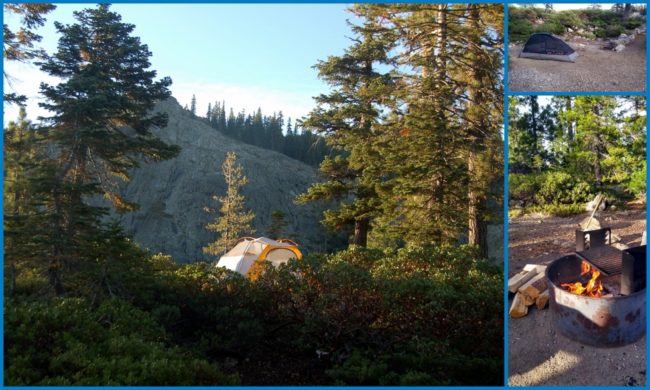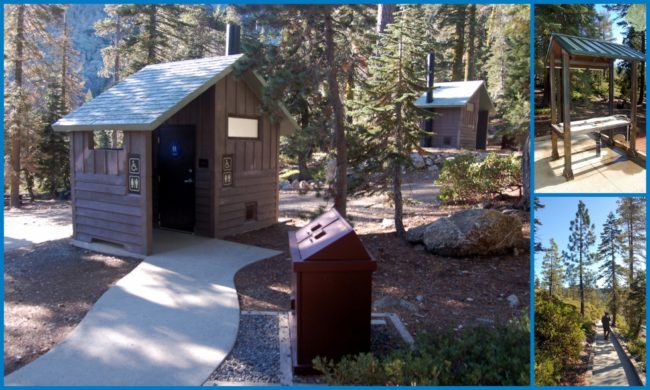 The late afternoon turned into a very cool but beautiful evening, complete with a great view of the moon as it got dark. The air was fragrant with the aroma of countless evergreens mixing in with the always-satisfying smell of wood smoke from campfires.  We settled in for a nice meal and an evening by the fire, pretty much the best part of any camping trip.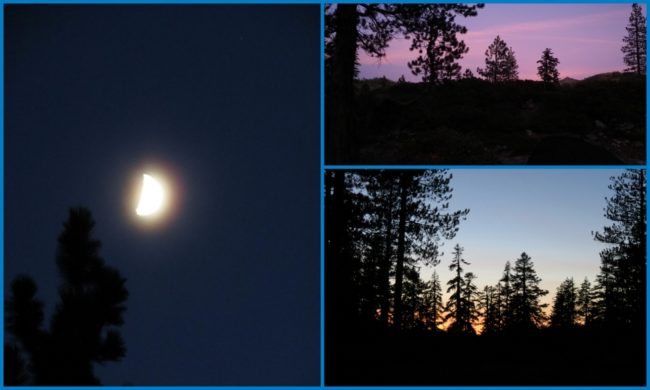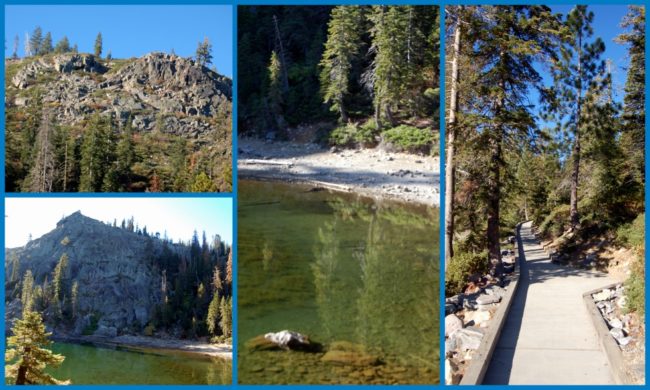 I had purchased a new vest for the trip and even with a call from Rachelle (and me misunderstanding what she was talking about) I ended up at camp with no vest and only a light jacket to keep me warm. Lucky for me, Jeff's vest would more or less fit me and he generously let me use it throughout the trip.  After the first night we endeavored to find a retailer to buy some more gear, and of course couldn't find a single one.  In addition to leaving the vest behind, Brianiac here also decided that I wouldn't need a heavy jacket, which I also had stored at his house.  So, the very warm Carhart and new vest stayed in Oregon while I basically froze the whole trip due to my very poor judgment.  Even so, it was fantastic camping with my friend of over 25 years.  His loan of his vest made it bearable.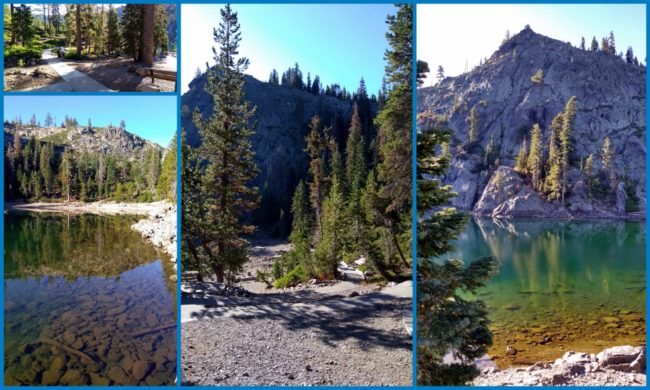 Kangaroo Lake is one of those high-country lakes that's just plain pretty.  It covers about 25 acres and is 110 feet deep.  It's accessed through a 1/4-mile paved trail from the campground which is wheelchair accessible.  Along both sides of the trail you'll see tons of huge trees and in most places a very good view of the lake as well.  There are several benches strategically placed along the way so you can pretty much sit and rest when you want to.  They have something called the Fen Trail, which is 2 miles in length and has interpretative signs along the way helping you with plant identification as well as explaining some of the features there.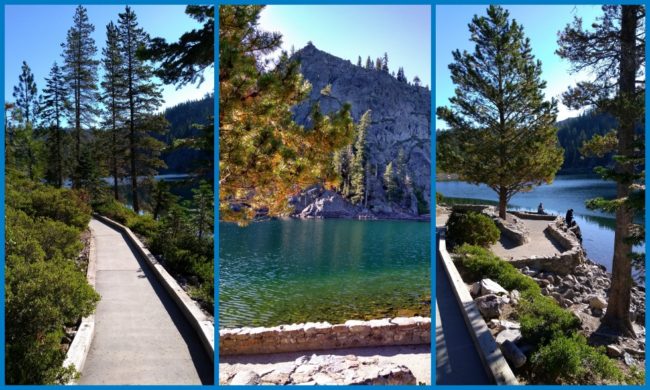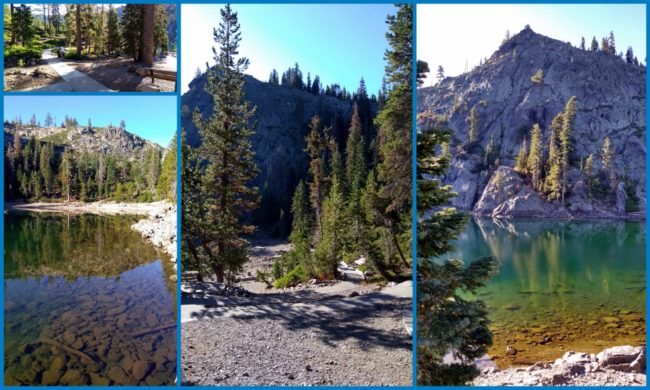 The lake itself does not allow for power boats, but if you're willing to haul your kayak or canoe down to the edge you can enjoy the water. Fishing is allowed and they've stocked the lake with Rainbow trout.  They do have two fishing piers for your convenience.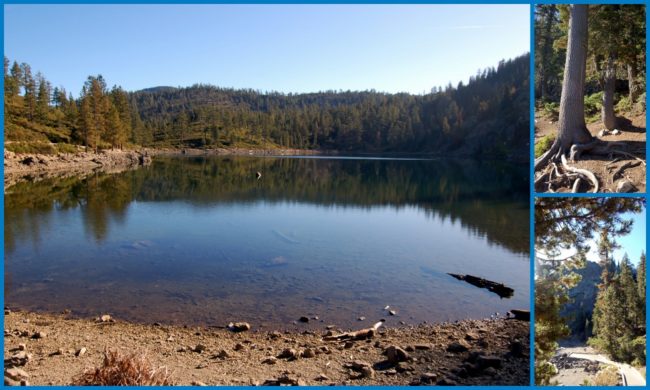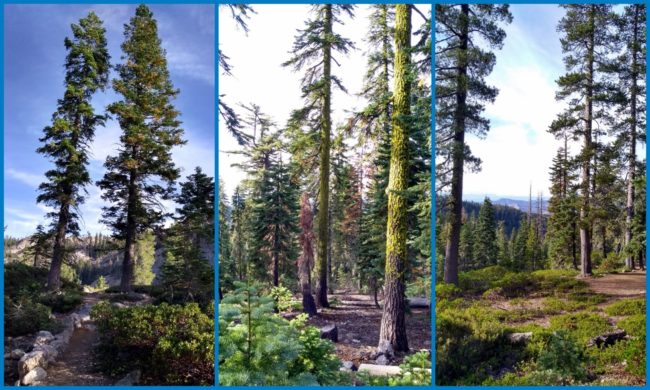 This is a dog-friendly campground, so long as you keep it on a leash. They do have a maximum stay time of 14 days, which is typical at most campgrounds anywhere in the US.  They honor America the Beautiful and Golden Access passes for old folks and those with disabilities, cutting the camping fee in half.  For up to date information you can check them out online.  You can also contact them through the Supervisor's Office at their Headquarters in Yreka at (530) 598-3781.
Last modified on
: June 17th 2020.