Garden of the Gods, Illinois
For several years I'd heard rumors about a place in Illinois which had some geology similar to the West. Imagine when I found out that the rumors were true! My oldest son Keith and I found this area while taking a week off for camping and hiking during his senior year of high school.
Garden of the Gods lies in the southern part of the state and is located in Saline, Pope and Hardin counties. It is comprised of 3,318 acres, 3,293 in National Forest System land adjacent to 722 acres in the Eagle Creek Special Land Management Area. It was designated as a wilderness area by the Illinois Wilderness Act of 1990. It's the most popular site within the Shawnee Wilderness Area.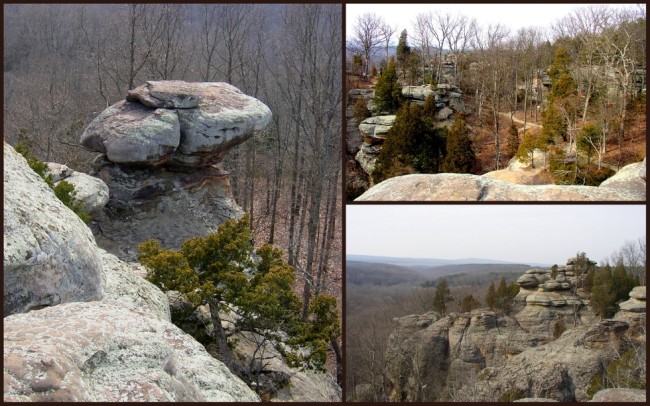 The Garden offers some awesome vistas, hiking and horseback trails and some amazing rock formations that will certainly get your attention.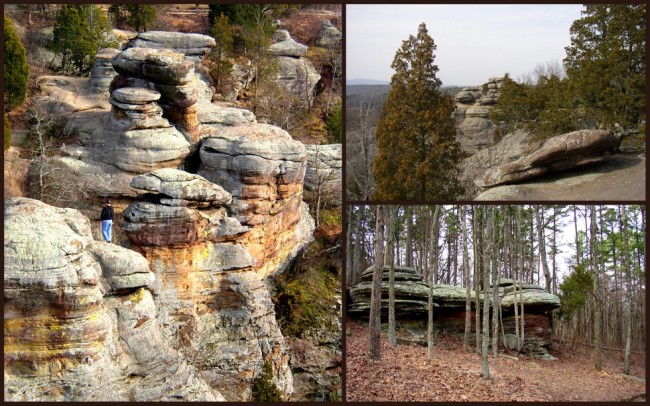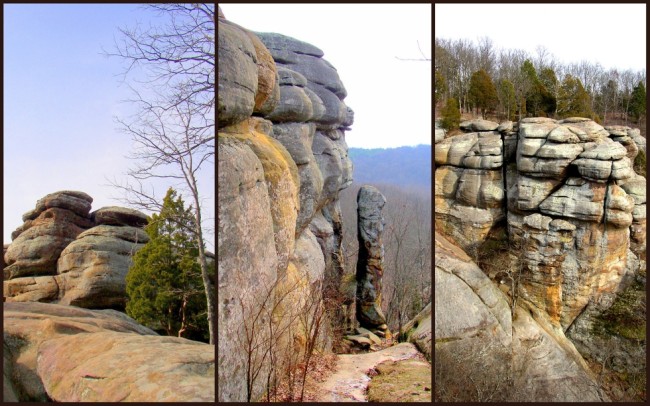 For the historians among us, you will find an assortment of evidence of earlier habitation. You may come across a homestead, cemeteries, abandoned roadways and orchards.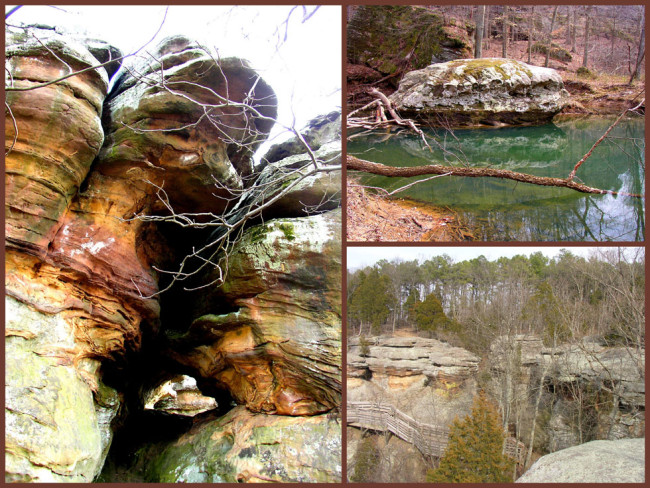 For more information on Garden of the Gods, contact:
Elizabethtown Ranger District
Rt. 2, P.O. Box 4
Elizabethtown, IL 62931
(618) 287-2201
If your outdoor plans get changed because of inclement weather, here's a great place to cheer you up. It's located close to the Garden of the Gods and is totally worth the drive. It's The Chocolate Factory, located in Dixon Springs, Illinois. They feature one of the best assortments of chocolate products to be found anywhere. You can find over 50 varieties of gourmet chocolate goodies, hand-dipped ice cream, white chocolate delicacies gift-boxes with amazing chocolate sculptures and even sugar-free delights for those who have to be careful of their sugar intake. The owner (Linda) is a delight in her own right, make sure to take time to visit with her.
If you don't feel like the drive, you can order via telephone by calling 1-877-949-3829. You can also visit their website at www.thechocolatefactory.net to get a better idea of what they carry. If ordering however, they suggest that you use the toll-free phone number for current pricing. They also mentioned that their Internet connection isn't exactly T-1.
Last modified on
: February 8th 2015.