Cecret Lake, Utah
Following a visit to Snowbird's Oktoberfest, my friends Jeff and Rachelle and I decided to work off some calories (brats, potato pancakes and other goodies) and take a hike up to a local lake. Our hike began by walking down a closed roadway toward the trailhead in a campground in the Wasatch-Cache National Forest, near Alta.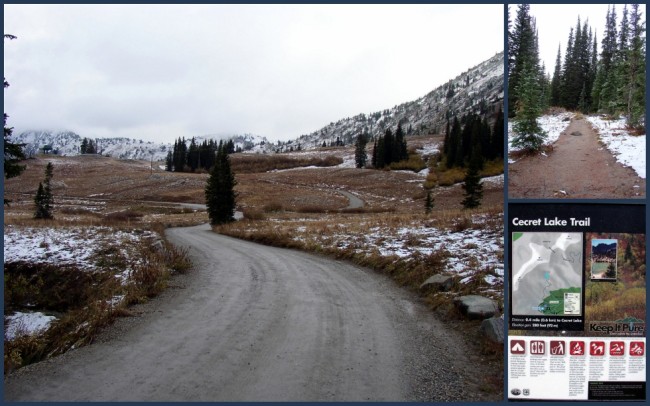 At one time Alta (like many towns in the high country of Utah) was a silver mining town. In 1938 it became a premier destination for outdoor enthusiasts looking for some great powder, and has remained so to this day.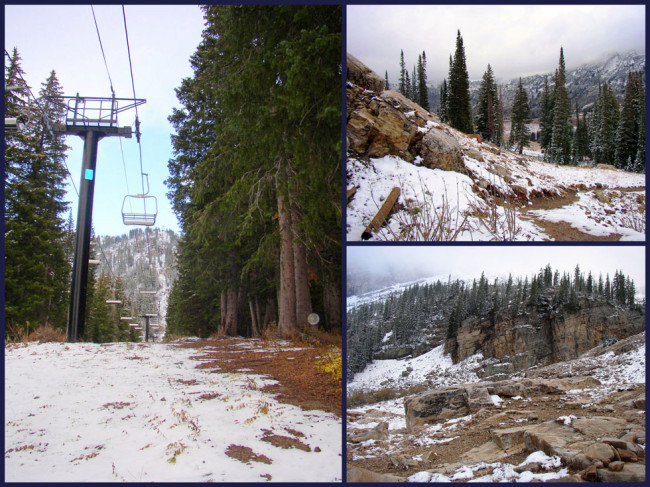 Our journey began at 9,480 feet on a very nice gravel trail, snaking in and out of beautiful evergreens dusted with snow. This ¾ mile trek (each way) gains 440 feet in elevation, concluding at the lake 9,920 feet above sea level.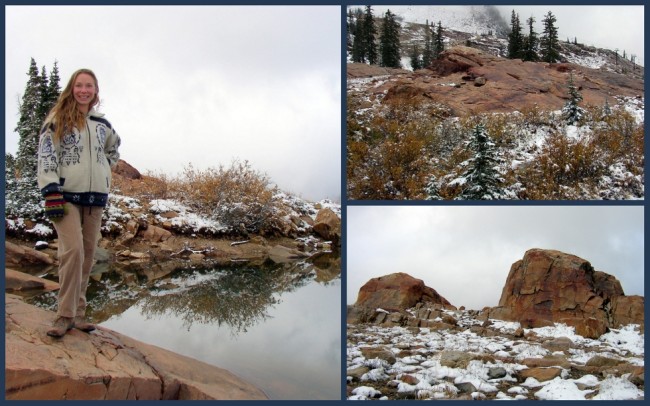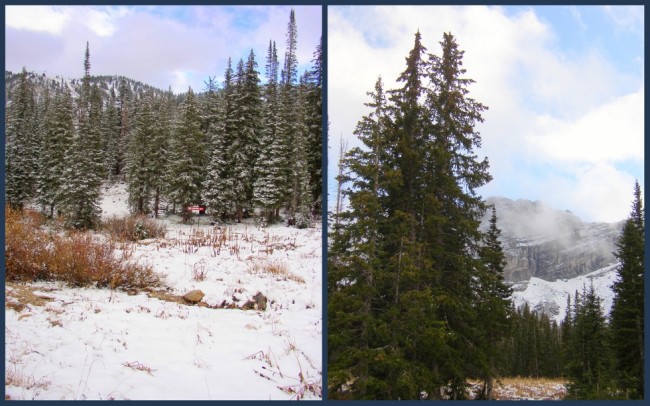 Cecret (pronounced Secret) Lake is located in Little Cottonwood Canyon in the Albion Basin, which was carved by glaciers. Geologically, most of the hike is glacial moraine from the Mississippian Gardison Limestone. Part of the hike is in Cambrian aged Tintic Quartzite. It was very obvious when we walked from the limestone onto the quartzite as the latter is very slippery, and slides underneath your feet. The quartzite is the older of the two minerals, and was shoved upward, leaving behind the natural dam which remains.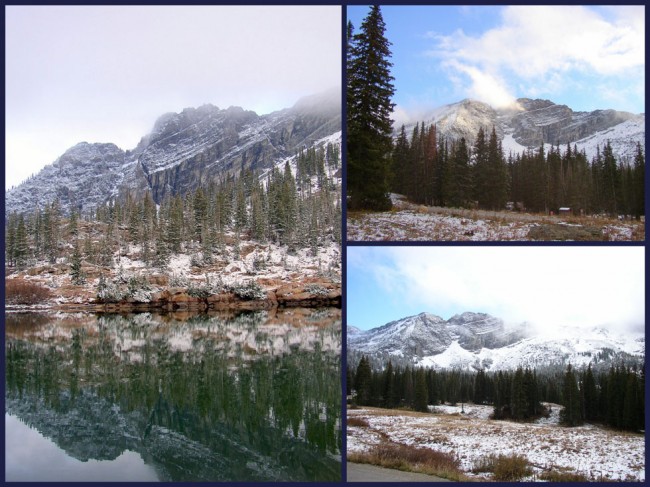 Simply stated, the scenery was awesome. The backdrop of the hike was Devil's Castle looking down on us from 10,920 feet above sea level. Adding to the rugged finery of the setting was the blowing of snow all around us, making for quite an exhilarating experience. We were literally walking in the clouds.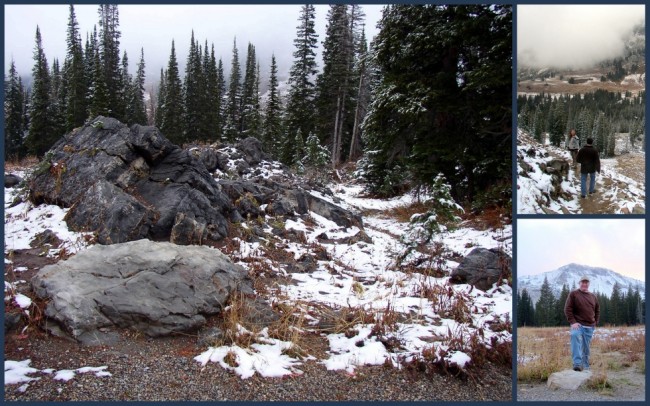 Our adventure was highlighted by the discovery of a tiny creature called a Montane Vole, gathering food. They eat green vegetables and stay active year-round, even under the snow. Their litters can range from 1 to 13, bur normally number six. This little wonder, measuring only about an inch and a half long was ambitiously collecting sustenance from a rock face, totally impervious to our presence. These voles create "runways" through brush and into burrows, and live at altitudes up to 11,000 feet. They are related to Muskrats and Lemmings.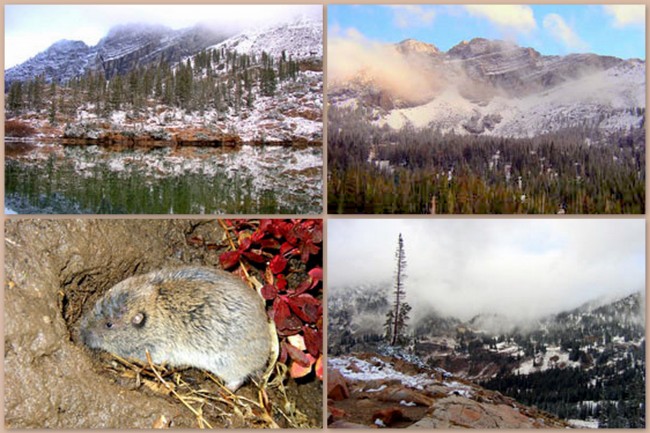 Last modified on
: January 31st 2014.