Capitol Reef National Park, Utah
Growing up in Kentucky means that I am most familiar with the greenery and rolling terrain of the Eastern US.  Even trying to imagine the rawness and scope of the desert Southwest was pretty much impossible.  But thanks to a long-time friendship with the Campbell's (Jeff & Rachelle, he from southern California and her from Lake Tahoe), I've been able to explore the West to a degree I would have never thought possible in my earlier life.
On one visit Jeff and I decided it was time to explore the Capitol Reef National Park, about  225 miles southeast of Salt Lake City, Utah.  We'd been in the area before (Canyonlands, Arches and of course the ever-popular town of Scipio where we once spent the night thanks to not one, but two bad fuel pumps) but had never actually visited this wondrous place administered by the National Park Service.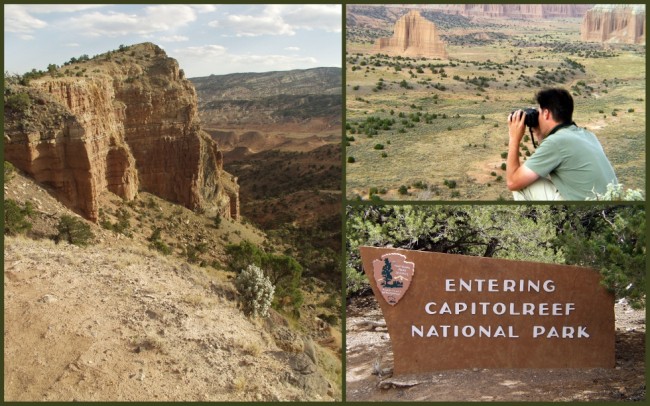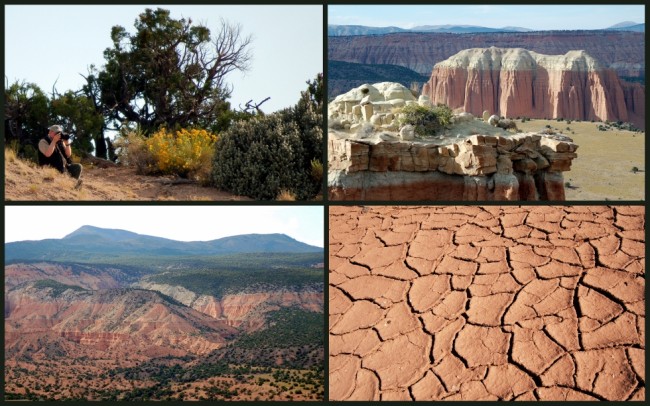 As much as I enjoy the alpine scenery of the high country, I think I am by nature a Desert Rat and as such simply love the desert.  There is nothing in the land of Dixie which can compare, or be compared to the quiet spender of the vastness of the desert.  Contrary to Eastern perception, the desert is so much alive it defies one's ability to "take it all in".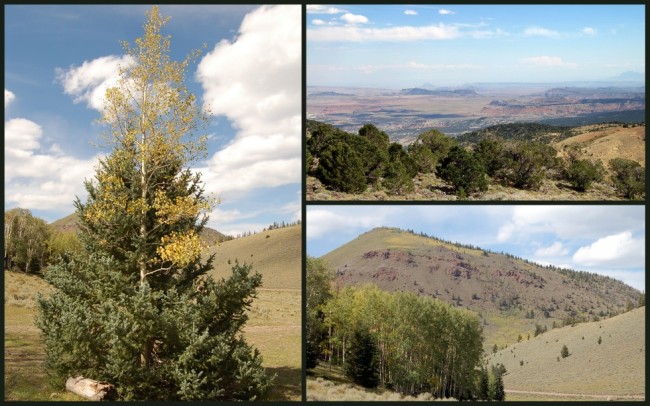 Capitol Reef is defined by a geologic feature called the Waterpocket Fold, a nearly 100-mile long warp in the Earth's crust.  The Fold is a classic monocline (a regional fold with one very steep side in an area of otherwise nearly horizontal layers).  Simply stated, a monocline is a "step up" of these rock layers.  The layers on the Fold have been lifted over 7,000 feet above the eastern layers.  It formed between 50 and 70 million years ago during the Laramide Oregeny (a mountain making event in western North America).   Visitors to Capitol Reef are treated to some of the most impressive geologic scenery to found anywhere on the planet, well worth the trip.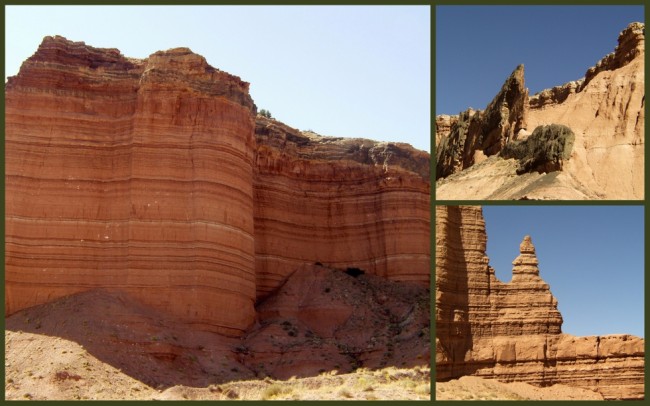 If you're planning to go there, make sure to stop by the Visitor Center to get oriented, and learn the essentials for a successful visit to the park, which is open year-round as is the campground.  The VC is open every day, except for some major holidays, from 8 am to 4:30 pm.  For up-to-information on the park, check out their website.
There's lots to do at Capitol Reef, including camping, hiking, bird watching, mountain biking, backcountry horseback riding and much more.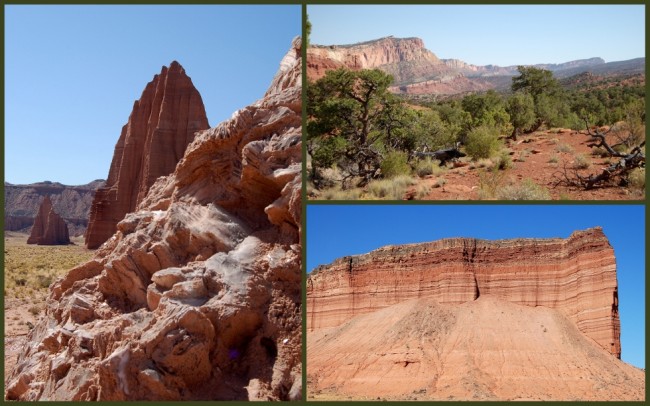 The story of man dates back thousands of years with the Fremont Culture solidifying around 500 BC as they transitioned from food gathering to cultivating their food.  Their primary crops were; corn, squash and beans.  The Mormons and other pioneers showed up in the 1800's, settling in what today is called the Fruita Rural Historic District.  They too focused on agriculture, raising apples, peaches and pears.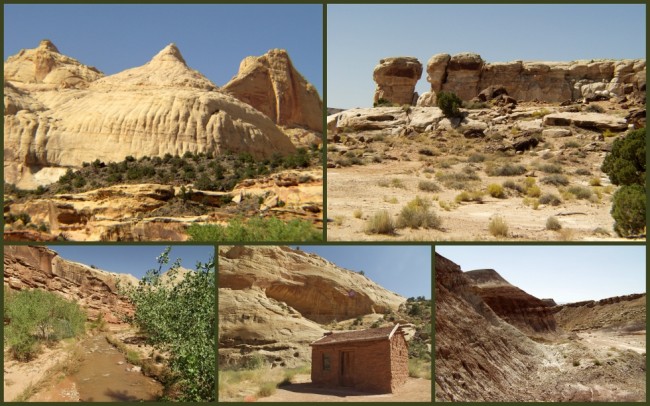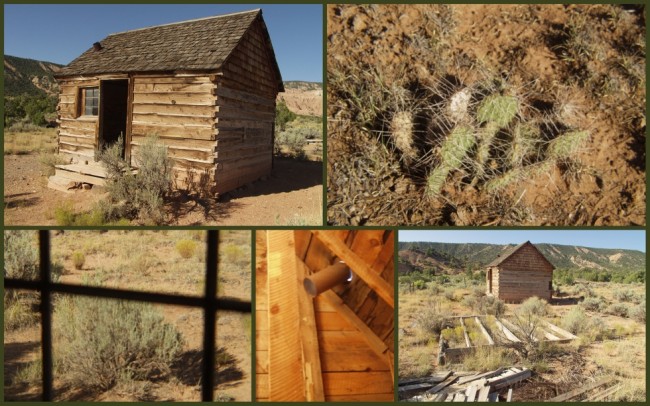 The naturalists will have a field day with the variety of plants and animals to be viewed.  You'll find nearly 60 species of mammals (cougars, bears, woodrats, bats, coyotes and more), more than 230 species of birds, as well as numerous types of reptiles and amphibians.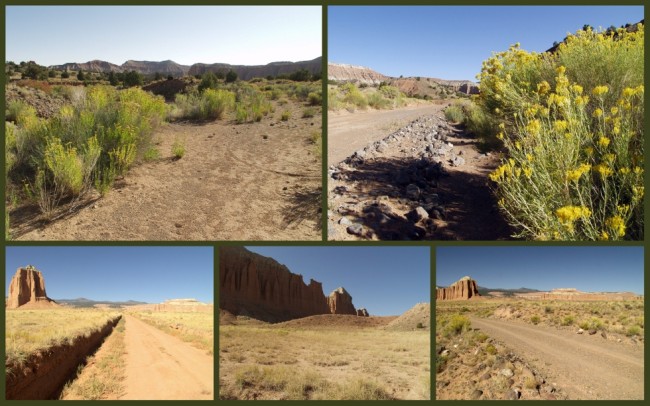 The plant life is wide and varied, depending on location near water, soils, formations, elevation and tons of other site-specific factors.  In total, there are 887 different types, 40 of which are endangered species.
If possible, carve out several days to explore Capitol Reef.  There's just too much to do in a single day.  You'll find plenty of camping at their 71-site Fruita Campground, one of their no-fee primitive campgrounds, a group campground, or for the adventurous, the backcountry (which does require a permit, which is free by the way).
Our visit was no less than spectacular, some of the absolutely most beautiful desert I've ever seen.  The warm sun, the fiery late-autumn rabbit brush, and geologic palate before us, the brilliant blue sky, almost too much to handle, though we managed nicely.  We could have easily stayed there for months, photographing everything amazing and still not scratched the surface of what there was to see.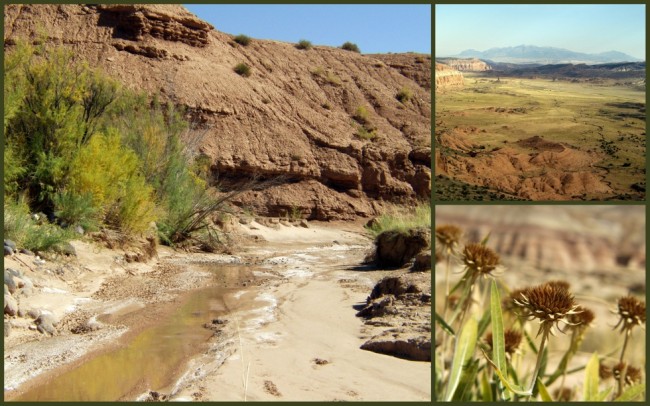 If you're staying in the area, there are 15 day hikes in the Fruita area, with trailheads on Utah Highway 24 and The Scenic Drive.  Any of these hikes can take you into some amazing and diverse places, you should certainly avail yourself of this world-class opportunity.  Round trip distances can range from about a quarter of a mile to 10 miles.  Maps for these hikes are available at the Visitor Center or online.  Backcountry hiking/camping opportunities are many, so stop by the VC, talk to a Ranger and pick up your free camping permit.
Last modified on
: January 30th 2014.