Bryce Canyon, Utah
One of the great certainties in exploring the wilderness is the irrefutable fact that sometimes you'll "bite off more than you can chew". This is the case on a trip I made to Bryce Canyon.
This almost surreal site gives you an unbelievable variety of scenery. You'll experience some of the most dramatic geology to be found anywhere on earth. The combined power of rainfall, wind and freezing water creating wedges which break off rock have made this place something special. At only 35, 835 acres, Bryce is one of the smaller national parks in Utah. Don't let the size fool you. Nowhere else that I've seen can offer such wonderment and geo-drama. Make sure to take time to study the numerous fins, spires and "hoodoos" which call Bryce Canyon home.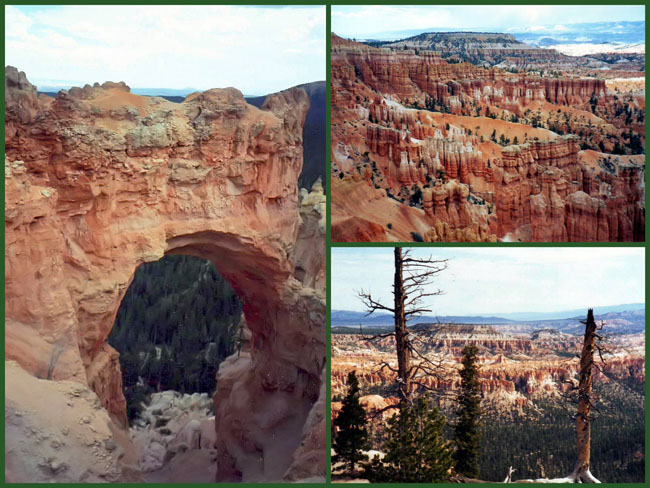 In addition to the amazing geology, you'll find an assortment of plant life (ponderosa pines and fir-spruce forests). If you're alert you'll probably see some lizards and other wildlife as well.
One interesting fact about Bryce Canyon, it has some of the cleanest air in the nation, giving you amazing views of the distant horizon. Because of its remote location away from major metropolitan areas, the night sky is unreal, make sure to take time to check it out.
My friends (Jeff & Rachelle) and I decided that we would tackle the 23-mile long Under the Rim Trail. We felt like we were prepared for anything (an automatic "red flag" situation) when we started out.
This challenging and beautiful trail is some of the hardest up and down hiking I've ever attempted. In addition to the difficult grades you can add other elements such as: a slippery gravel surface, thunderstorms out of nowhere and an amazing lack of drinking water.
As is always a good policy we had stopped at the Visitor Center and asked a "Ranger" about the availability of the life-saving liquid. His answer indicated that there were several refilling opportunities along the route. WRONG!! As we hiked hour after hour we quickly found out that water was indeed a rarity and in short supply.
After an incredibly arduous hike we finally reached camp, totally exhausted with blistered feet and nearly out of water. We opted for taking a shortcut out of the canyon the next morning, terminating our planned hike.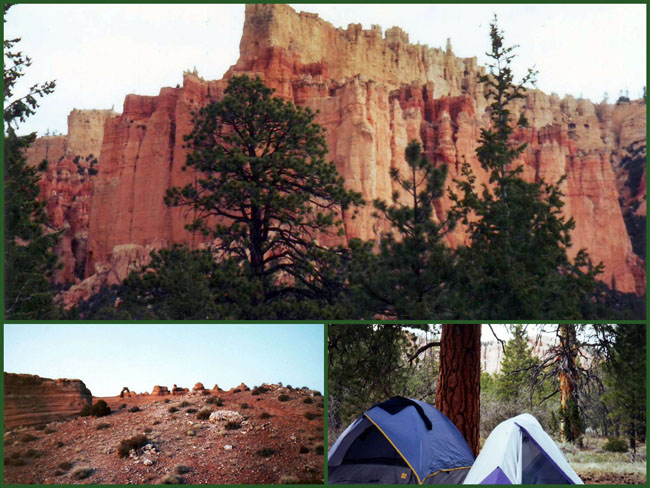 Don't get the idea that this hike was a failure. I learned more about high-desert/canyon hiking in this one day than I thought possible. One of my goals is to return to Bryce, complete the hike and "put another notch" in my hiking holster.
Of all the backpacking trips I've taken, this one drove home the importance of researching your destination, making well-informed plans, gearing up with ultra-light equipment and carrying more water than you think you need. Bottom line, a great educational adventure.
I would be remiss without mentioning the comical ending to the hike. As we neared the roadway and crossed an open field of mostly sagebrush I managed to step (hip deep) into what we believe to be a gopher hole, a most inauspicious ending to the hike. Even so, Jeff & Rachelle still find this particular memory to be worthy of reliving (over and over and over again).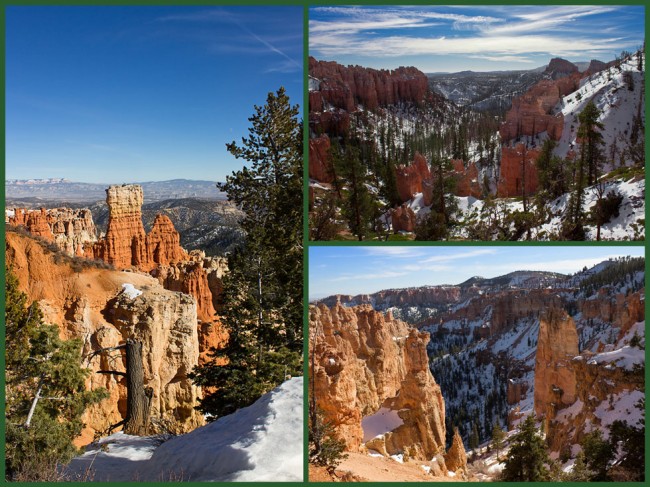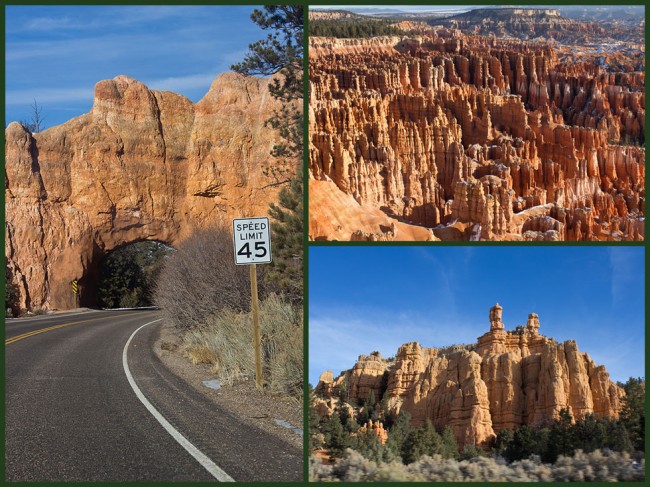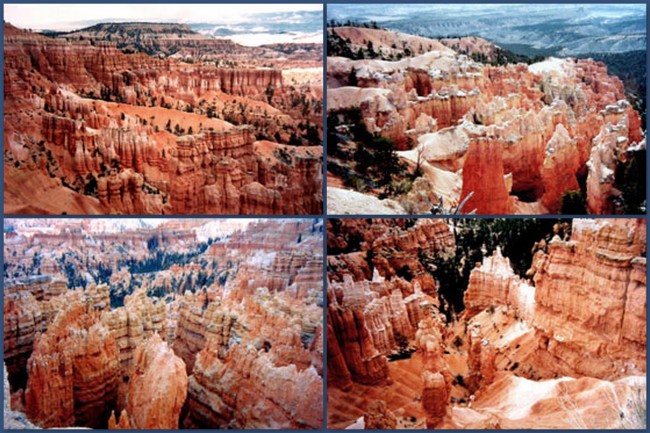 Last modified on
: June 15th 2013.