Big Cypress National Preserve, Florida
You may it odd that I'm including an eastern NPS (National Park Service) area on my website, but this site is dedicated to ALL wilderness areas, and Big Cypress certainly qualifies as noteworthy. I have been fortunate enough to travel from "sea to shining sea" and as such enjoy sharing my experiences in all travels.
Located on the Gulf Coast side of southern Florida, this 720,567 acre site offers anyone with the winter doldrums the perfect tropical getaway. You can lose yourself in one of the most fascinating and diverse areas to be found anywhere in the Lower 48.
The Visitor Center at Oasis is located on The Tamiami Trail (U.S. 41), approximately halfway between Naples and Miami. It is open daily from 9:00 a.m. to 4:30 p.m., except for Christmas Day when it is closed. In addition to receiving up-to-date site information, you can enjoy a wildlife exhibit and view a 15-minute film which gives you an excellent overview of the area. A book sales area is also located at Oasis.
There is something for everyone here, whether it is bird watching, nature photography, air boating, canoeing, kayaking, camping, hiking or just exploring. In addition to the natural sites, you can immerse yourself in the rich heritage of the Miccosukee and Seminole tribes which have inhabited the area for generations.
As you explore, you'll find an amazing mixture of plant types, including hardwoods and conifers, cypress stands, mangrove forests, flowering plants, ferns and much more. In the wildlife department you can experience: black bears, panthers (if you're incredibly lucky), countless bird species, snakes and of course alligators.
One of the factors that make Big Cypress perfect for winter travel is the temperate climate and nearly tropical weather conditions which prevail throughout most of the year. My visit was in mid-autumn with daytime highs near 90° and afternoon thunderstorms daily. The prevailing winds generally come off of the Gulf of Mexico rendering a wonderful and refreshing breeze for your visit.
There are plenty of "tourist" attractions and facilities nearby in Everglades City. Before heading back to Kentucky, I treated myself to one of the commercial tour boat rides offered by a local company. It was thoroughly enjoyable and worth every penny.
While you're visiting Big Cypress, you can explore numerous other nearby NPS areas. They include: Everglades, Biscayne and Dry Tortugas National Parks, De Soto & Fort Caroline National Memorials, Canaveral, Gulf Islands, Fort Matanzas & Castillo De San Marcus National Monuments and the Timucuan Ecological & Historic Preserve.
You can get more in-depth and current information about Big Cypress by visiting their website at http://www.nps.gov/bicy/index.htm.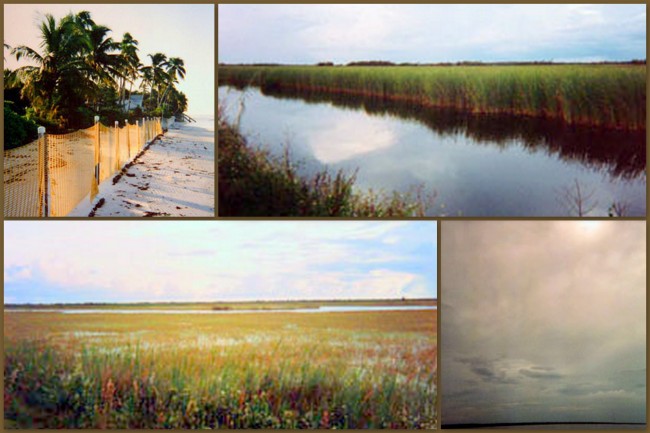 Last modified on
: June 15th 2013.