Bear Creek Overlook, Kentucky
One of my favorite things to do in the fall is to take a hike somewhere I've never been, and hopefully find something awesome in the process.
My oldest son Keith and I had been planning a trip to the Big South Fork River & Recreation Area (Kentucky-Tennessee) for almost a year and decided to gradually work ourselves into the hiking scene, short hikes first of course.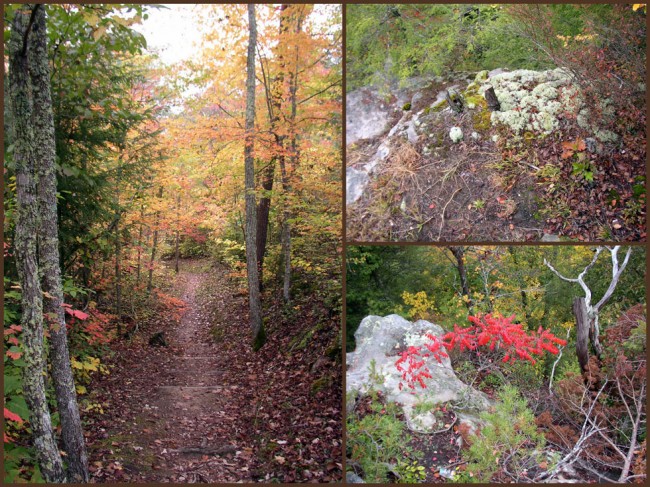 I sent him my official Hiking the Big South Fork book to have him pick out some good hikes, which is much easier said than done in the Big South Fork. They have so many miles of great trails it's hard to know where to begin. This was my second foray into this area, so we decided to try new hikes so we could both experience something fresh. We decided that our first outing would be to a super-short, but reputedly beautiful area called the Bear Creek Overlook.
After a real campers breakfast (sausage, eggs, milk and Texas toast, with hot coffee to top it off), we hopped in my truck and made a bee line to the trailhead, located just a few minutes away from our campsite at Blue Heron. The morning was cool with a dense fog.
We arrived at the parking area and headed down an old roadbed, surrounded by fall colors that were so bright they were almost surrealistic. Everything that was within visual range (limited by the fog) jumped out in neon-bright shades of yellow, orange and red. In moments we found ourselves on a narrow trail through hardwood and coniferous forest.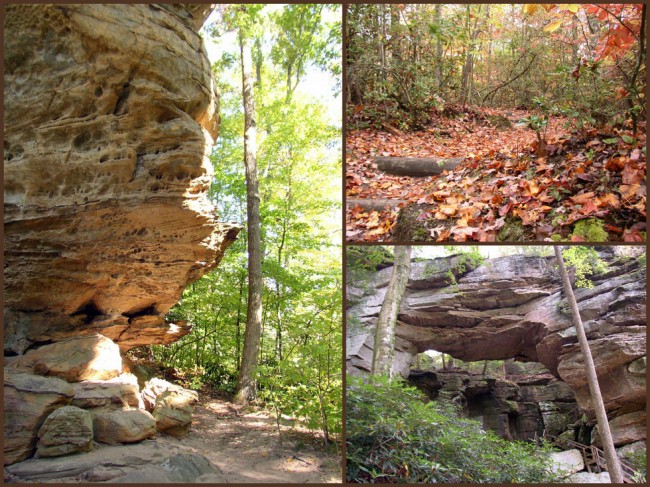 At the end of the route we stepped down a series of log steps onto a large platform overlooking the Big South Fork River, over 500 feet below. We took in the scene over the span of several minutes, studying every little detail of the valley below.
If you're looking for an easy, beautiful and rewarding hike, check out the Bear Creek Overlook. It'll be the easiest and most rewarding half-mile hike (both ways) you'll ever find.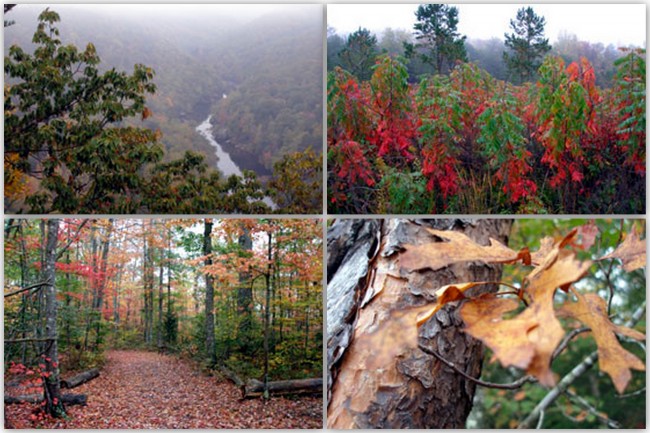 Last modified on
: June 15th 2013.