Arches National Park, Utah
It is not uncommon for things and places to enter the mind at the same time. Consider if you will, when you hear the word Yellowstone, "Old Faithful" immediately comes to mind. Klingman's Dome instantaneously transports most to the Great Smoky Mountains National Park in Tennessee. So it is with Delicate Arch in Utah.
This massive sandstone wonder is so recognized that it has been featured on the license plate of the state, covers of atlases and countless other publications.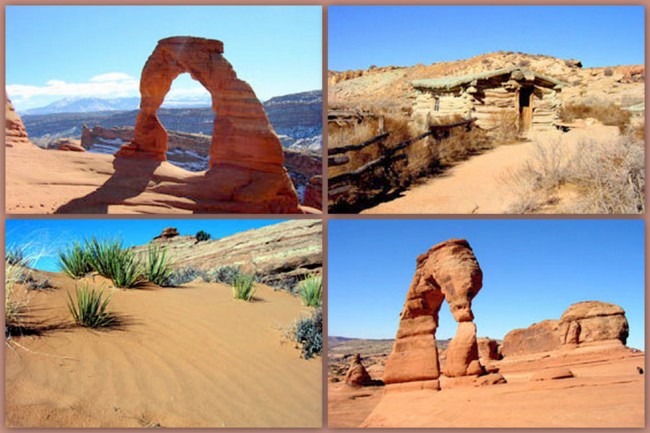 Located within Arches National Park, Delicate and many other formations make this place a "five star" attraction to anyone wanting to see the best of Utah. Arches, is located in the high desert near the popular mountain-biking town of Moab. The elevation ranges from 4,085 to 5,653 feet above sea level, and can claim the highest concentration of natural arches in the world.
This is one of the driest and most extreme places you'll ever visit. Temperatures can fluctuate as much as 50 degrees in the same day. On the day I was there, it was 114 degrees in the shade. It was like trying to breathe while in an oven. I'm sure you've heard the expression "yes, but it's a dry heat". Don't kid yourself, hot is hot, it was very noticeable. Even so, the experience is one that I'll always cherish.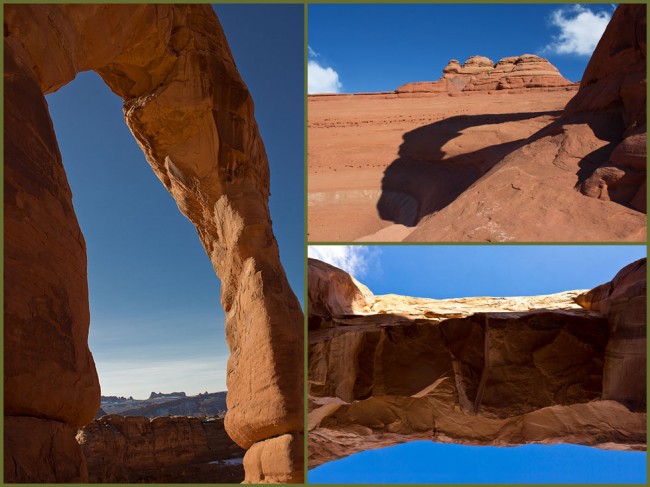 The ecological diversity of Arches has given way to an amazing assortment of contrasting environments. You'll find huge expanses of bare rock, lush riparian zones, dry arroyos, grasslands and ephemeral pools. Many species living here can be found nowhere else on Earth.
Early Americans found this place over 10,000 years ago, near the end of the last Ice Age. The found a treasure chest of minerals they could use for fabricating projectile points and stone tools. Around 2,000 years ago they began cultivating crops of maize, squash and beans. Their homes very closely resembled those built by the inhabitants of Mesa Verde.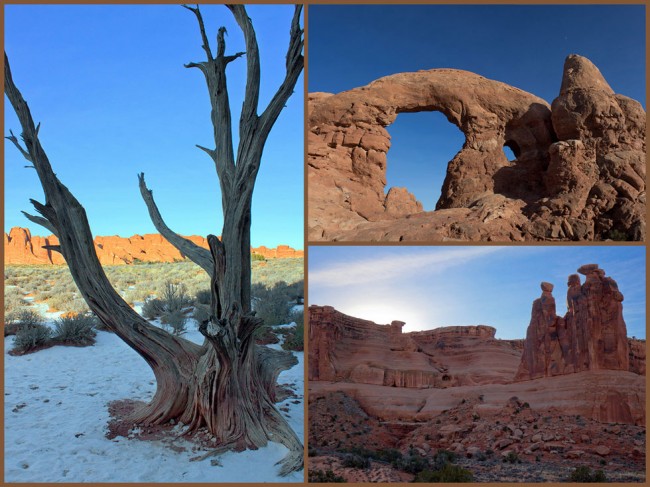 In modern times, pioneers moved to the area to make a life for themselves and their families. One Civil War veteran, John Wesley Wolfe, built a homestead in what is today Arches National Park. His cabin can still be seen near the beginning point for the Delicate Arch hike. He and his family stayed for about ten years before returning to Ohio.
If you ever have a chance to travel to Utah, and can see only one attraction (shame on you), make it Arches National Park. This place will burn its essence into your memory for the rest of your lifetime.  For more information on Arches, you can visit their website at http://www.nps.gov/arch/index.htm.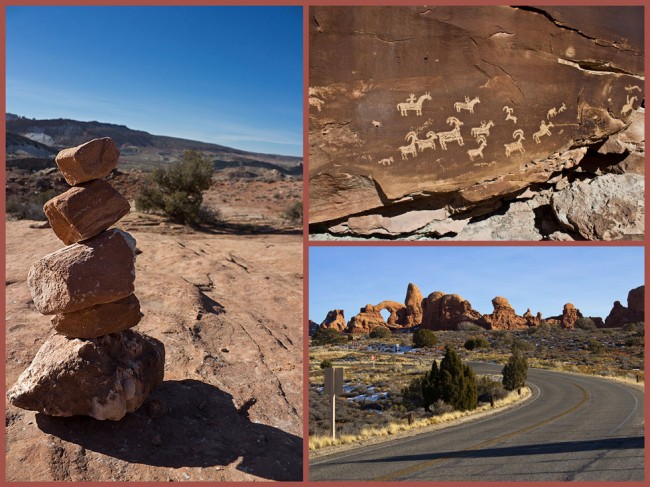 Last modified on
: June 15th 2013.