X-Cave, Kentucky
I've been a "caver" for over 30 years, beginning with a series of misadventures in college. My first memories of cave exploration take me back to the Lost River Cave of Bowling Green, Kentucky where I along with a small party of unprepared fellow students decided to head underground to conquer the darkness. In addition to a lack of appropriate equipment and training, we basically didn't "have a clue" as to how professional spelunkers operated. Though we exited unscathed, through dumb luck, this quest was my first experience into the world of caves.
Years later I arrived at Mammoth Cave National Park as an interpretative Park Ranger (Cave Guide) where I learned the "Ins & Outs" of professional cave exploring. Even after years working in the longest cave system in the world it was nice to find out that I can still visit a cave and enjoy the wonderment as a casual visitor. So it was on a visit to the Carter Caves State Resort Park near Olive Hill, Kentucky.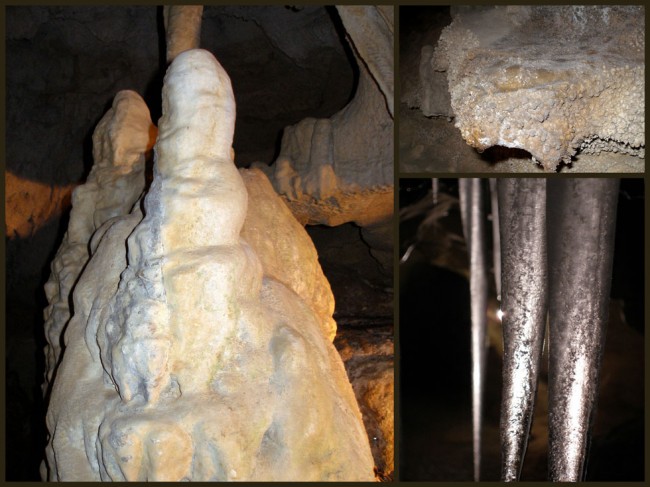 Upon arriving I looked up an old friend of mine, Park Naturalist Sam Plummer. He and others from Carter Caves had graced one of my Wild Cave Tours at Mammoth, and as a result of the experience, we had bonded as only cave explorers can. There's something about crawling and climbing through mud and muck that brings adventurers together.
As it was the last tour on a snowy February day, I was lucky enough to be led on a private tour into a remarkable cavern called "X Cave", so named because of the configuration of the pathway. If you were to remove the top of the cave and look downward from an aerial perspective, the passages would make a near-perfect "X" shape; ergo the name.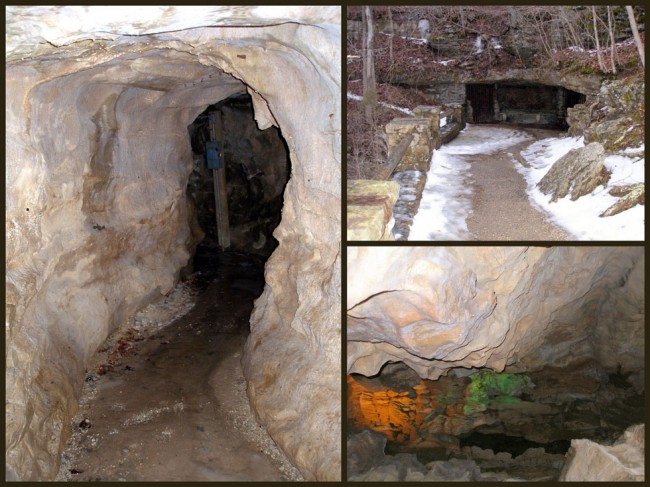 I have been in dozens of caves, spent countless hours underground and seen some of the most incredible formations that can be found anywhere. With that as the standard, I can say without hesitation that my trip into X-Cave was one of the best. We were surrounded by an amazing array of limestone sculptures; popcorn, rim stone dams, stalactites and stalagmites and fantastic flowstone formations.
Just when I thought things couldn't get any better, Sam sent me around the corner into another passage where I came face to face with an ice column which ran from ceiling to floor! In all my years underground I had never seen anything like this so deep inside a cave. It sparkled and shined like a precious gem.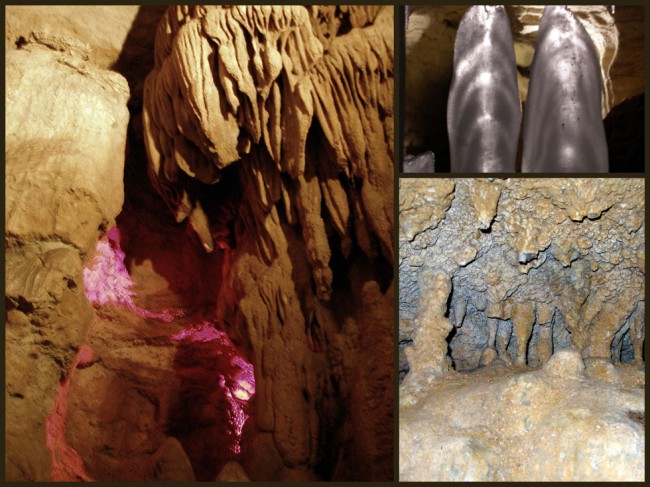 On the way out we were treated to a Large Brown Bat swooping in and around our heads as we exited the cavern. As Sam and I picked our way in and around patches of ice on the way back to the Visitor Center I realized that I'd been blessed with a "once in a lifetime" experience.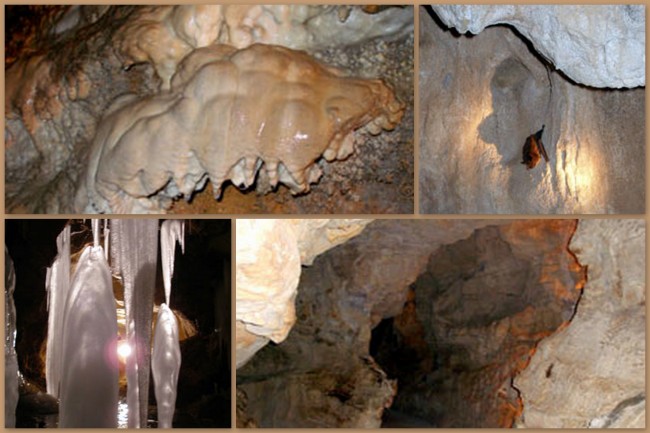 Last modified on
: June 15th 2013.