The Bidwell House – Chester, California
After coming out of retirement and returning to work, my travel schedule West changed significantly. Bottom line, no more September & October visits.  Now my earliest days of travel moved to November, and that is the back story on how I came to find the Bidwell House.
It was time to once again visit the Campbell's and go out and have some fun.  After much discussion we (Jeff and I) decided that a trip down to the Lassen Volcanic National Park in California was our best landlocked option for the trip.  The problem was that the weather was due to break the day I flew in, which of course it did.  Fall became winter overnight.
That pretty well "nuked" our camping options, something we'd enjoyed for decades. So I had to come up with a new plan and after exhaustive research I found the Bidwell House in Chester, California very near to the national park we wanted to see.
I was able to make reservations by phone and everything was ready to go. Jeff and I rolled into town right at dusk, saw our B&B and walked into an empty lobby, nobody in sight.  The fireplace was ablaze and the atmosphere was wonderful.  When I walked up to the registration desk I spotted an envelope with my name written on it.  Inside was a very nice letter, explaining where our room was, what facilities we could use and pretty much all the information we needed to make us feel right at home, which we did.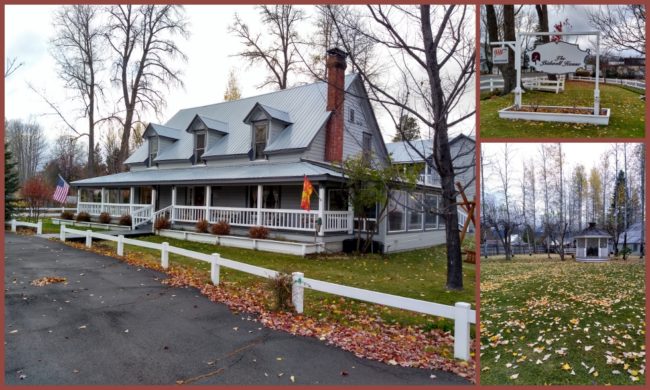 The Bidwell can rightfully boast one of the nicest public areas in any place in the US.  It's warm and inviting, wonderfully comfortable furniture and of course THE FIREPLACE.  We spent every evening sitting in front of it enjoying our beverages and just visiting.  It had to be some of the best quality visiting time I've had in my lifetime.  Jeff and I whittled away the hours talking about anything and everything that came to mind.   We were kept company by the Bidwell's own cat Mindy, who was clearly no stranger to the guests staying there.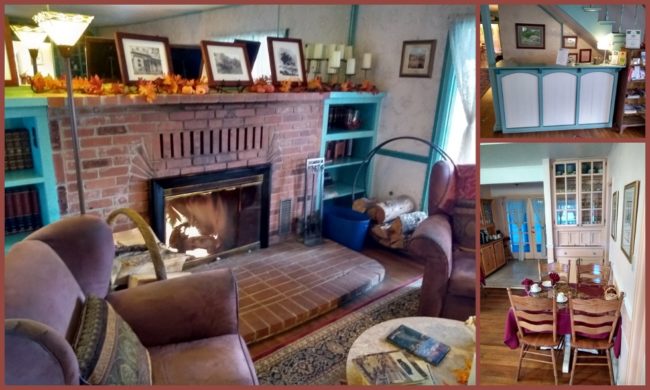 The first night the place was ours' alone with not a soul to be seen. On the second night a family showed up and we all became instant friends, having a very lively discussion on everything from politics to music.  They left the next day and once again, we had the place to ourselves.  We were very lucky and hit right between seasons, ergo the peace and quiet.
One huge selling point for the Bidwell is the gourmet breakfasts that came with the room. Every morning we were treated to wonderful and well-prepared meals by their staff.  They had a Keurig coffee maker and various tea blends available 24 hours a day with a great assortment to choose from.  Jeff and I usually got up a bit earlier than breakfast was served and treated ourselves to a cup of gourmet coffee before the meal.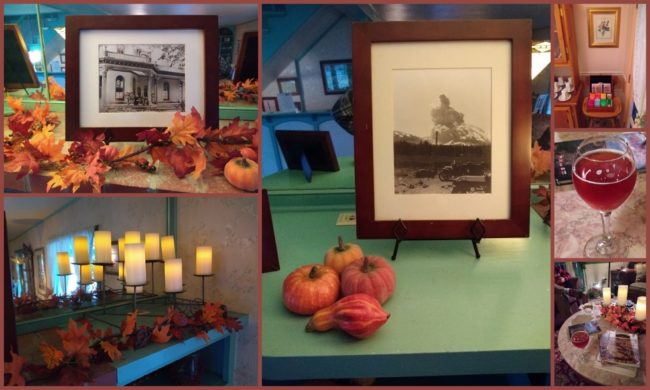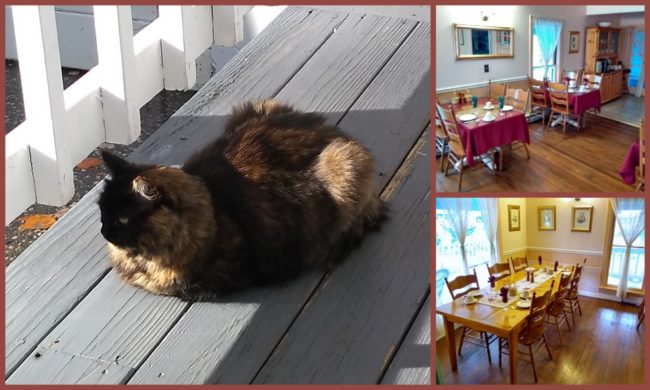 Our room was rustic and delightful, very old school featuring antique furniture and fixtures. The beds were very comfortable and all amenities were "top drawer".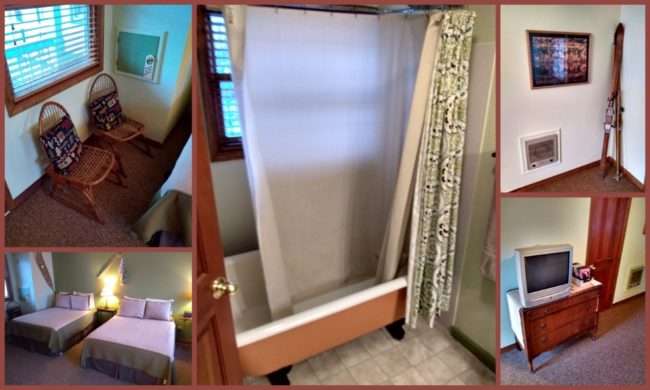 They also offer a sun room with flat-screen TV and an assortment of movies for you to pick from. There's a fridge with adult beverages available in the lobby and they always made sure there was plenty of firewood and everything you needed to get the fireplace going.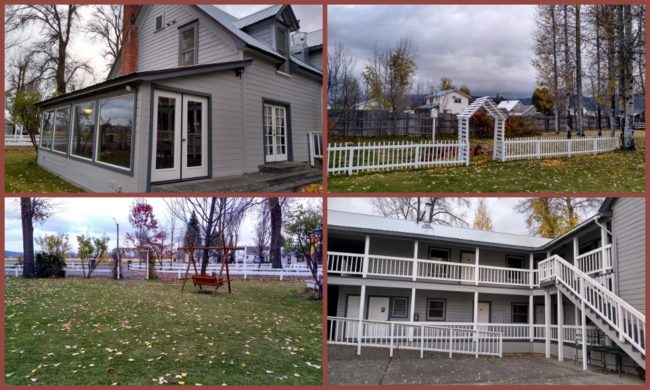 The owners and staff were as nice an accommodating as anywhere I've ever stayed. They even helped me out with a hiking staff which for some reason I'd forgotten.  Now that's service.
The bottom line on this place, simply the most enjoyable experience I've ever had away from home. I'd never stayed in a Bed & Breakfast before, but now plan to at any opportunity.  Forget hotels and motels, the B&B is the way to go. If you want more information on them you can check out their website or call them at (530) 258-3338.  Considering the quality of everything, they were a bargain too.
There's plenty to do in the area, so not only can you stay at a World Class B&B, you can have fun as well. Locally you can hike, camp, horseback ride, pan for gold, ski, snowshoe, play golf, fish, ride a snowmobile, bicycle or even shop for antiques.  While in Chester make sure to check out all the local places to eat and drink.  I enjoyed every single one of the places we visited, which were many.
Last modified on
: February 27th 2018.