Sierra Nevada Brewing Co. – Chico, California
On one of my western trips to Oregon and California my buddy Jeff told me he had a "surprise" for me and wouldn't expand on it a bit, which I found completely frustrating.  Finally, after spending a few days in Chester, California visiting the Lassen Volcanic National Park he divulged his secret, a side trip to on of my favorite breweries ever, Sierra Nevada.
I've been drinking their beers for years in Kentucky and in 2013 I got to attend one of their sponsored events, the Blues & Brews Festival in Telluride, Colorado.  So as you tell by now, I'm a huge fan of theirs and have been for a long time.
Sierra Nevada was founded in 1979 by home brewers Ken Grossman and Paul Camusi in the town of Chico, California.  It has become one of the most successful breweries in the US and as of 2016 it was ranked at the 7th largest in the country.  That is no small feat considering how many "big boy" breweries are out there.  To me at least it's been a combination of creative flavors and a dedication to very high quality standards which are obvious every time you pop a top on one of their bottles or sip a draft beer at your favorite watering hole.  Add to that the fact that they have so many brews at work at any given time; their regular beers, seasonal offerings and Special Release, it's no wonder they're so popular.  The numerous awards they've received over the years prove this out as well.
Our visit to the brewery was on a rainy November day, the perfect day for a wonderful meal and cold draft. I ordered a lasagna dinner with salad and tried out some seasonal beer that wasn't even available in bottles, and it was amazing.  The quality of the food was as good as the beer too, and that's saying something.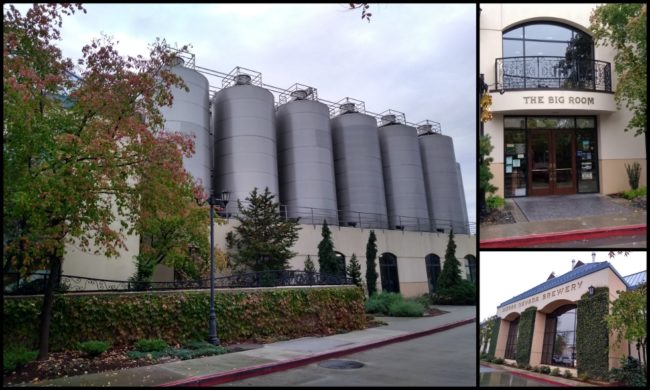 The facility grabbed my attention the moment we got out of the truck and headed in, a large facility with huge brew tanks right on the outside facade. It was an eye-catcher.  On the inside everything was "high end" in terms of decor and atmosphere.  They were conducting a guided tour, which though it would have been nice would have delayed our dining and drinking experience, didn't happen.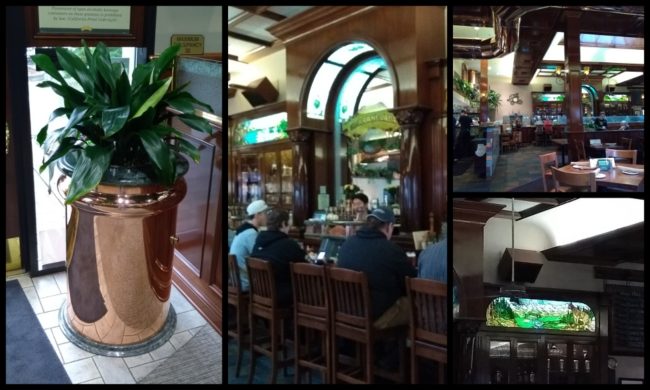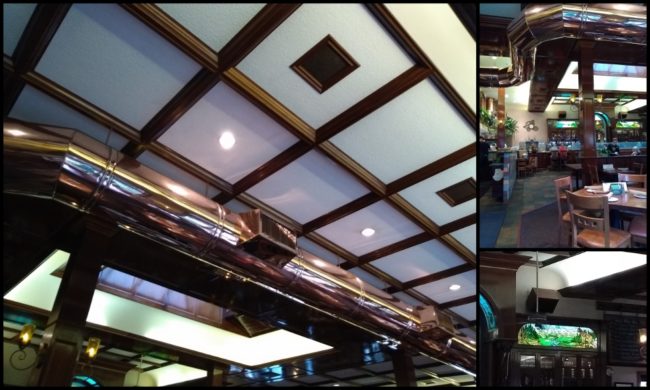 One interesting side-note on Sierra Nevada, they're SUPER environmentally friendly capturing the EPA's "Green Business of the Year" award back in 2010.  The brewery is powered by solar panels, and they operate a fleet of biodiesel vehicles, with fuel made from their own kitchen oil and then they sell their leftover yeast to a local company that makes ethanol fuel.  Their spent grain is sold to local farmers for their livestock and their spent water is cleaned up at their own water treatment plant and used for drip irrigation on their crops.  Over 99.5% of their "waste" stays on-site and is used for other applications, keeping it out of landfills.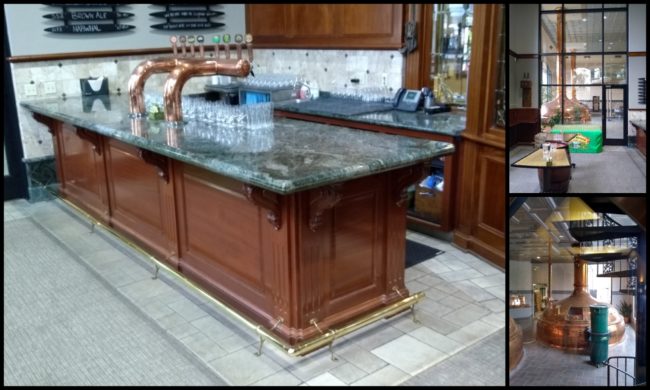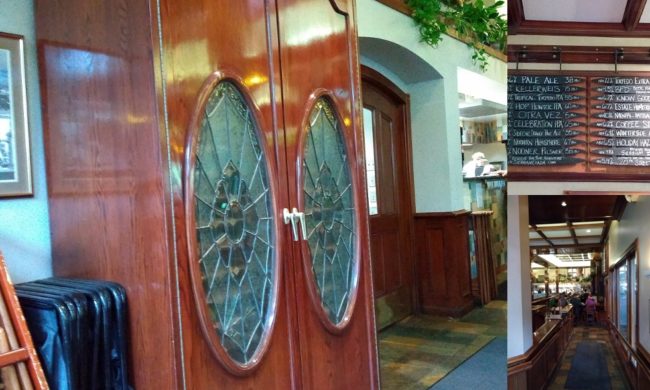 If you're ever in Chico, California and want to have a great time drop by the Sierra Nevada Brewery and you'll have a wonder experience.  I'm even a bigger fan now and how to return their someday for Round Two.
Last modified on
: June 15th 2018.