Patti's 1880's Settlement, Kentucky
There's no doubt about it, one of the great things about traveling is to find wonderful places to eat, period.  I've been fortunate enough to eat some of the best places around; Ruth's Diner in Emigration Canyon outside Salt Lake City, both the Montana Grill and the Mellow Mushroom in Bowling Green, Kentucky, The Pizza Port in Carlsbad, California and the famous Brown Hotel in Louisville, originator of the world-famous Kentucky Hot Brown.
Years ago I'd heard about a legendary place in western Kentucky renowned as "the" place to eat when in the area.  It was located in a tiny little town called Grand Rivers, just north of the Land Between the Lakes in Marshall county.  It's just a hop, skip and jump from Kentucky Dam Village State Resort Park.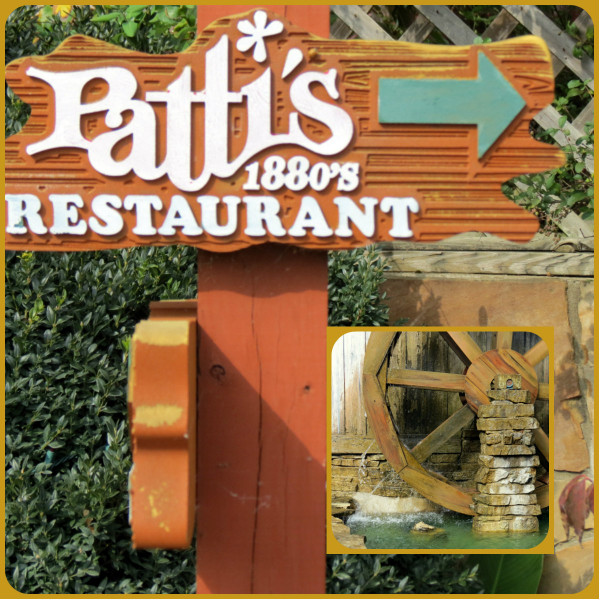 It is named "Patti's 1880 Settlement" and is without question a destination unto itself.  For openers, they've been in business for almost four decades and that speaks volumes about how popular they must be. to be in such a remote area and stay in business.  Though they're famous for many things, the single item on the menu that is worth traveling for is their 2-inch thick pork chop, yes you read it right, 2 inches thick.  Grilled in their secret recipe seasonings you'll never find a more impressive, juicy or tasty chop anywhere in the world.  Patti's has received so many awards over the years that it would take up way too much time to list their accolades.  I guess you'll have to visit their website to find out for yourself.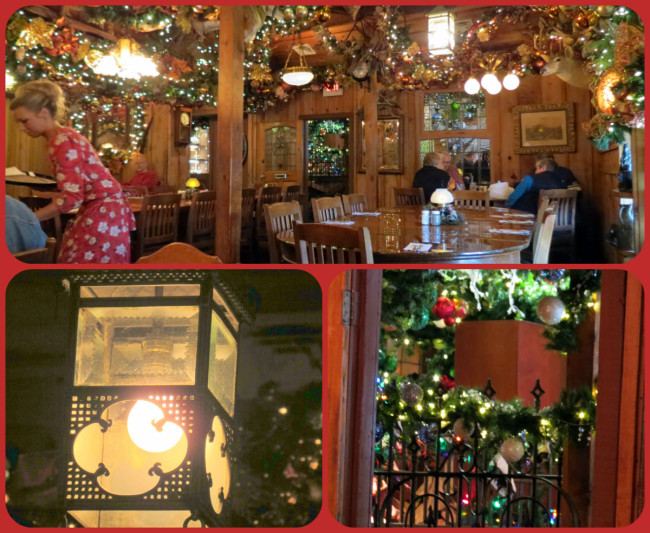 You'd be very smart to get a reservation during the tourist season as many times the line will be "out the door".  The good news is that if they get too busy they open up the accompanying dining room area called Mr. Bill's, normally put into use for bus tour groups, but also called to action when the waiting crowds get too big.
If you're saying to yourself, "well, I'm just not a pork chop kind of person" (scary thought), don't fret.  Their menu is chocked full of other tasty offerings that'll sure to find a place in your heart.  I can personally vouch for numerous menu items, all of which were fantastic.  One of my favorites is their Fried Chicken Salad, a massive plate of perfectly-seasoned chicken breast meat with tons of fresh veggies.  They offer tons of sandwich varieties, fabulous sides and appetizers (including brat-sized cheese sticks), flower pot bread and world-class deserts.
The dining rooms are simply delightful; a wonderful decor combination of Christmas and rustic Kentucky.  The servers and hostess are always pleasant and the service has been outstanding on every single visit I've had, of which there have been many.  One of the things I like best about the dining area is the abundance of antique decorations and pieces, just a wonderful atmosphere to enjoy a fabulous meal.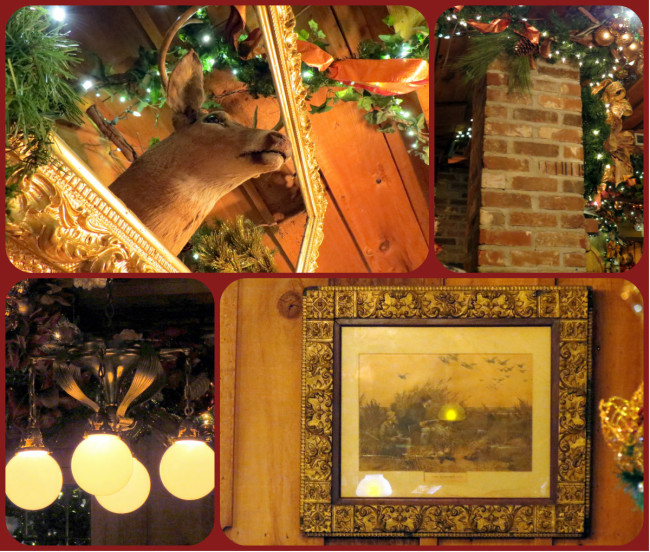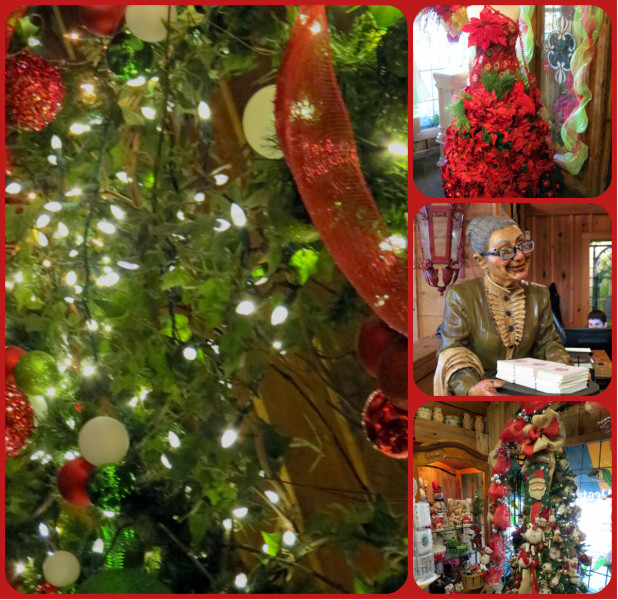 Once you've completed your meal, you're going to need to walk (or perhaps waddle is a better description) for a while.  Lucky for you the Settlement is a wonderful place to spend an afternoon checking out unique and wonderful gift and specialty shops of all types.  Take time to play a game of checkers outdoors, spend even more time checking out the amazing array of fascinating one-of-a-kind decorations found virtually everywhere the eye will wander.  It's very much a park setting, complete with stream and water wheel.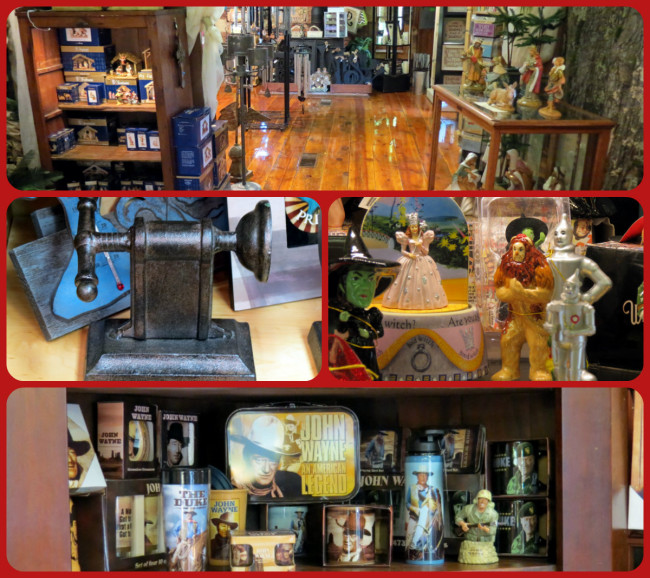 Adjacent to the restaurant you'll find an impressive assortment of countless items, including but not limited to freshly-made fudge candy.  It's virtually impossible to walk out without a bag of this delicious and heavenly delight.  This is also a great place to shop for the hard to buy for folks on your Christmas list.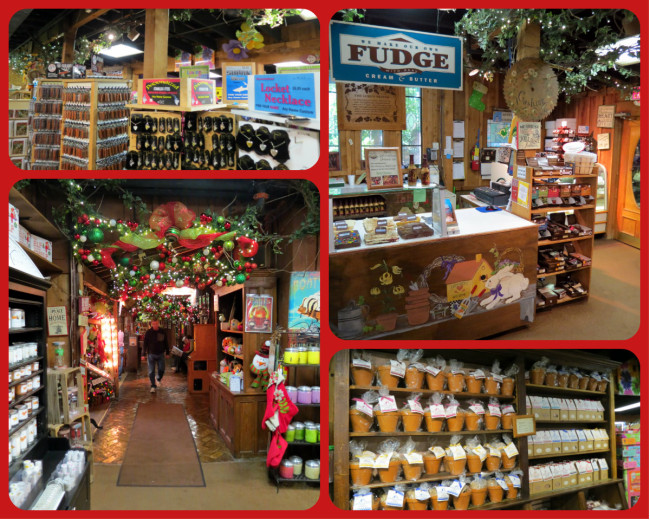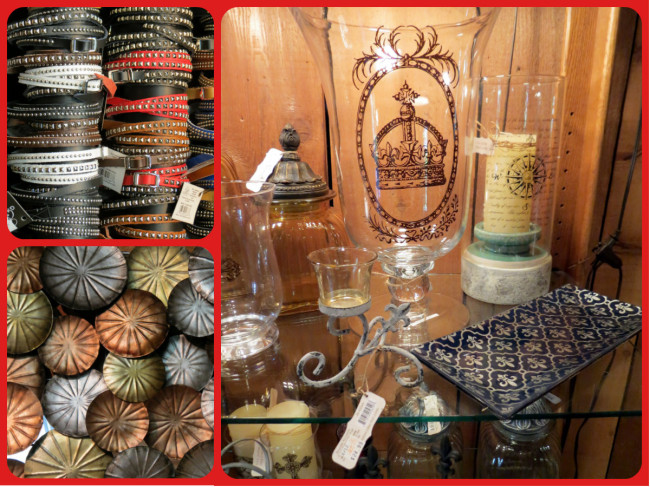 They have a playground for the kids, beautifully decorated gardens and plenty of space to enjoy this one-of-a-kind piece of paradise.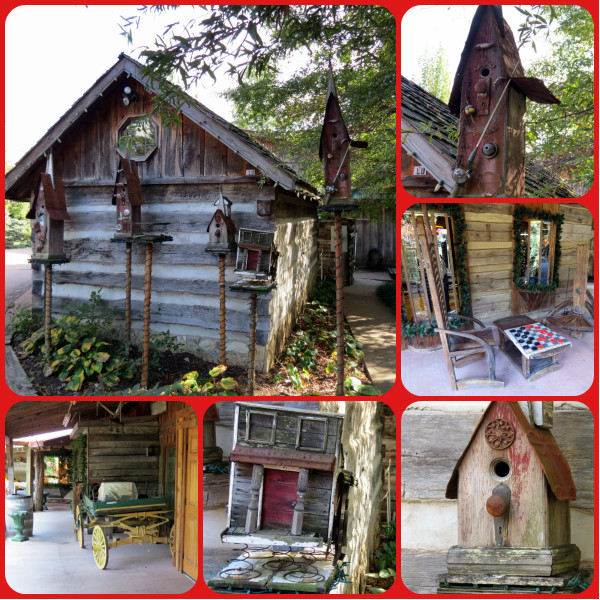 Near the holidays they go "all out" and decorate the entire village to put all their guests into a wonderful holiday mood, it's truly a work of art.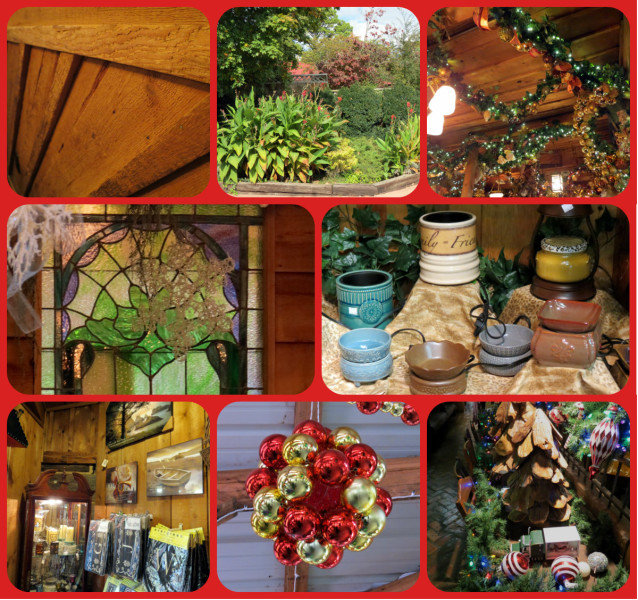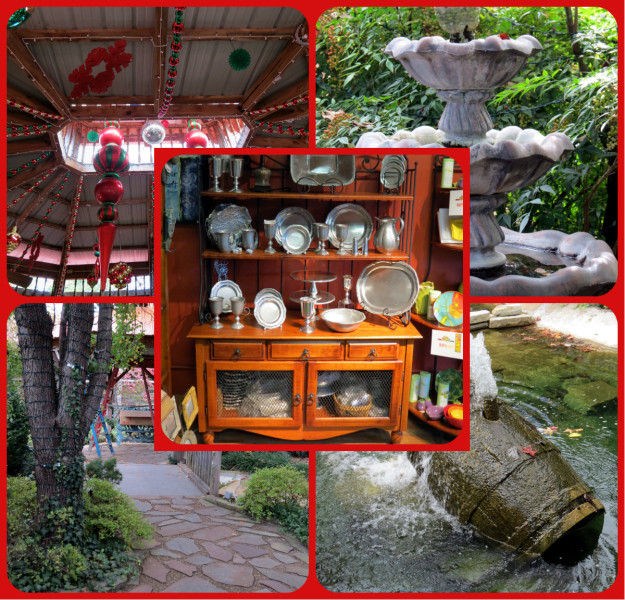 For reservations and more information, you can call them at 270-362-8844.
A catastrophic fire destroyed Patti's in February of 2018.  They've already broken ground for the new facility and it's scheduled to be open by mid-summer of 2019.  All the Patti's-specific photos you see in this Travel Log show places that no longer exist.  The gift and specialty shops were undamaged and are still in use.  Take heart though, once they reopen I'll head back over to Grand Rivers and do an updated Travel Log.
Last modified on
: November 12th 2018.