Midway, Kentucky
As much as I love traveling the West, there's a lot to do in the Eastern US that's noteworthy. And, in Kentucky where I live Tourism is King.  Virtually every little nook & cranny has it's appeal, and many places, like Midway are especially worth you while.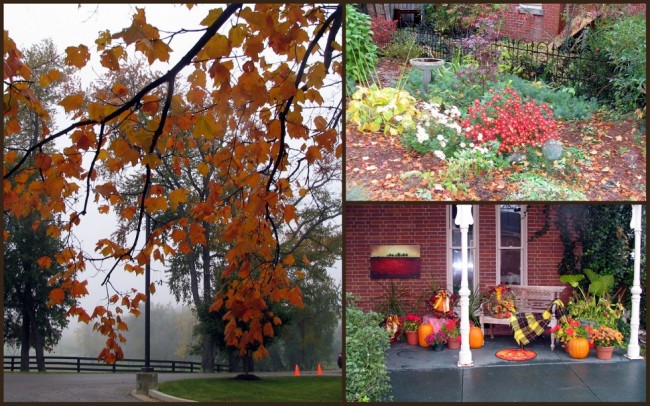 I started going to Midway only a few years ago after my sister Rhonda started working in Lexington.  It was a great meeting place, about halfway between there and the state capital, Frankfort.  I'd drive to Louisville, spend the night and then rendezvous with Rhonda for lunch at one of the many fine restaurants in Midway.  In the light of full disclosure, some of the photos in this Travel Log were taken by my mom, Rose Marie Guy, too good not to use.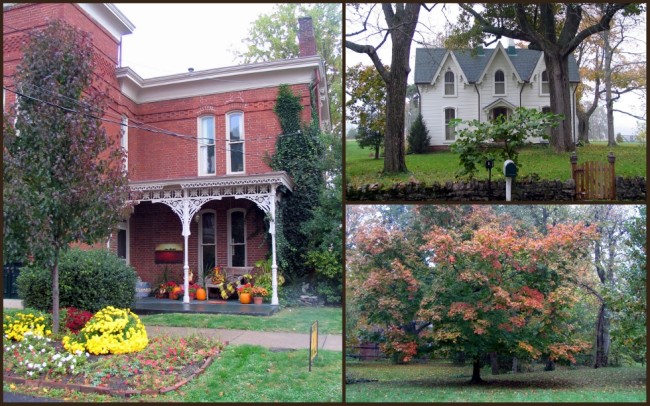 The town itself started out as a disputed parcel of land between John Francisco and the Lexington & Ohio Railroad about the right of way (which ran through his farm) and the usage of surrounding topsoil for fill on the construction of the railway.  By using so much of the topsoil,  the farm became non-usable.  After several months of litigation, the Woodford County Court agreed with Francisco, forcing the railroad to buy his 216 acre farm for $30 per acre.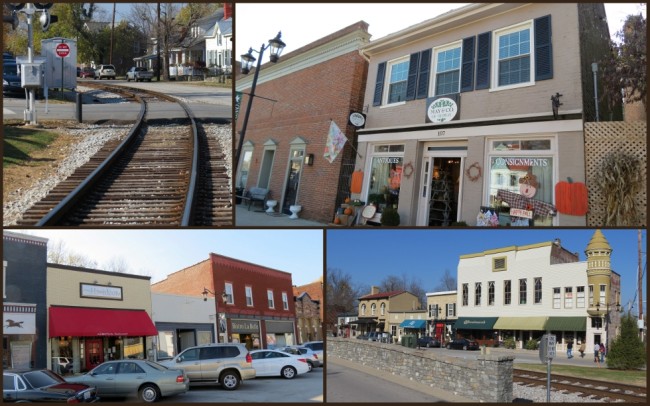 The year is now 1835 and the L & O Railroad is the proud parent of a farm with no apparent use.  That all changed when railroad executives got the brainstorm of making this area the hub for several lines to converge.  It was called Middle-Way and was tasked with being the meeting place of lines from Lexington and Frankfort as well as Versailles and Georgetown.  In May, Civil Engineer, R.C. Hunt of the railroad laid out the town of Midway with the streets being named after railroad executives, no egos here.  One interesting historical note, Midway was the first town in Kentucky founded by a railroad, whose tracks still bisect the downtown area.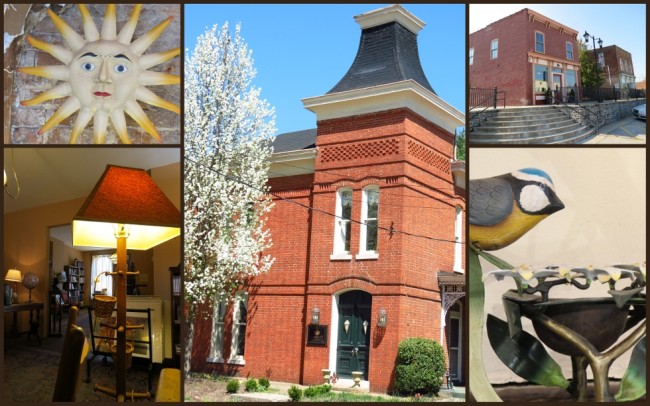 Today's visitor will undoubtedly find the detour off of I-64 well worth the 5-minute drive from the interstate into this "trippy" little town.  Offering a wide range of unique and interesting gift shops, restaurants and interesting architecture to study and enjoy.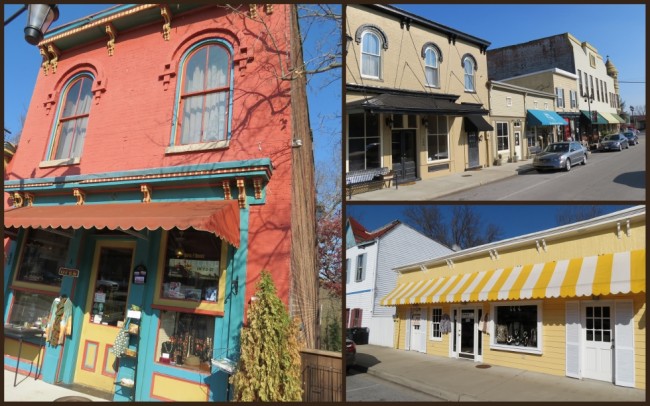 Food-wise, I have two favorites; Wallace Station and Darlin' Jean's Apple Cobbler Cafe.  Both offer very diverse menus which won't disappoint.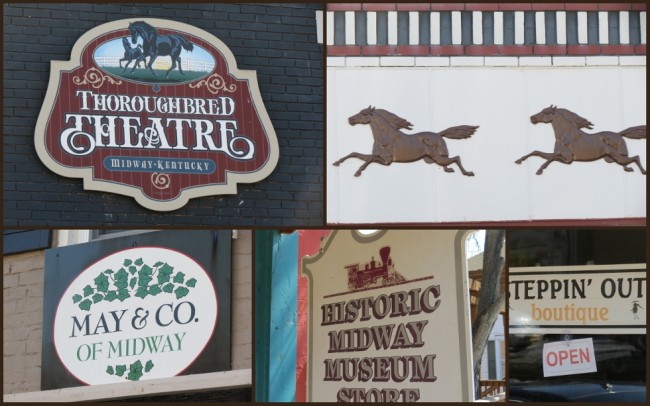 It's hard to pick one over the other.  Wallace Station is a quaint and bustling bakery and sandwich shop with some of the most interesting offerings anywhere.  You'll have a challenging time picking from such things as: East Hampton Hot Ham & Brie, The Mediterranean Turkey Grill, The Bourbon Trail Triple Crown, and so on.  The serve breakfast through dinner, seven days a week, offer box lunches and catering services.  This place is good enough to have been featured on The Food Channel, enough said.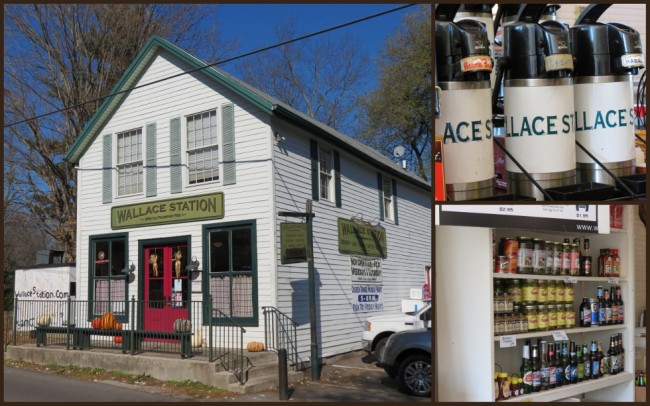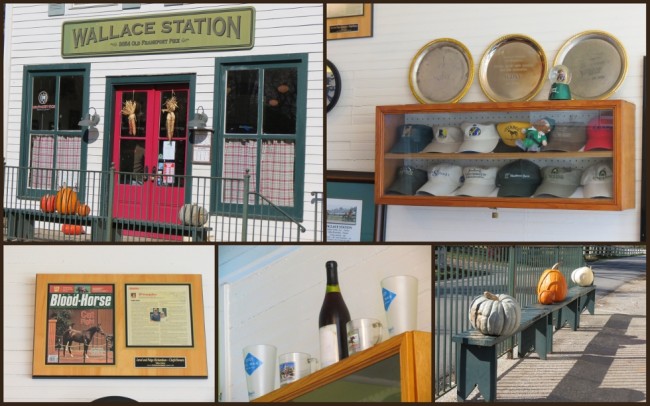 With that in mind, don't think Darlin' Jean's is a second-place finisher to Wallace Station.  This is more of a typical sit-in restaurant vs. a sandwich shop, more room, lots of tables and a bit more relaxed.  Their menu items are equally diverse to Wallace Station, and I've never had a bad meal there.  You can get everything from pizza to potato salad, and it's all good.   I've always found the portions and service to great, plus, if desert is your thing, Darlin' Jean's is it.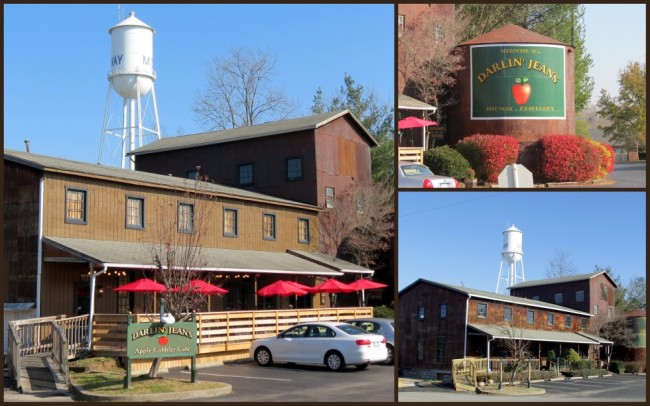 Once you've stuffer yourself at one of Midway's fine dining spots, take some time to walk around and enjoy the town.  There are many awesome gift shops to choose from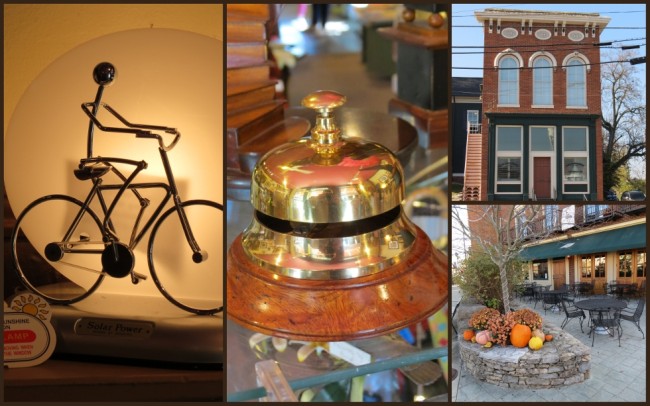 One of my favorites is called the Damselfly, a studio setting with tons of artisan pieces from world-class craftsmen and women.  If you're really lucky, you may even find one of Rhonda's custom jewelry pieces in stock to add to your collection.  She's had several published in Fire Mountain Gems magazine, that should tell you how good she is (brotherly bragging).  They literally have something for everyone, you can easily spend an entire day looking over this amazing assortment of various art forms.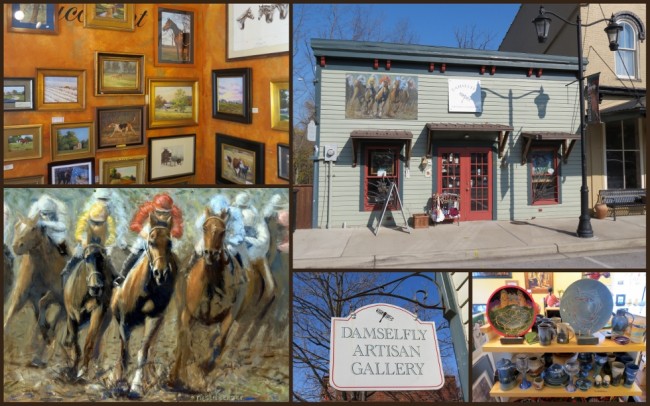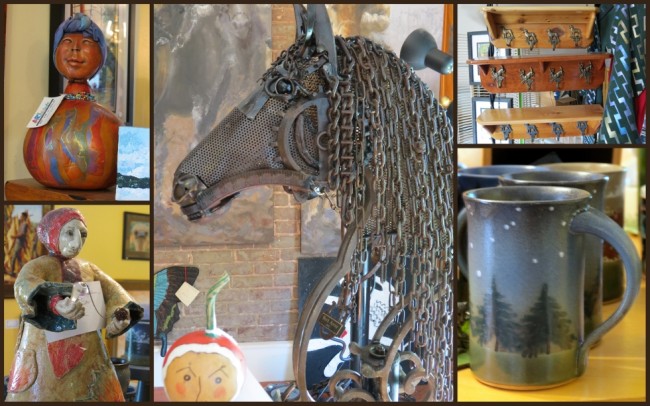 If you're into leather, and who isn't, you need to stop by The White Horse Collection, featuring some of the most beautiful leather, silver and gold items you'll find anywhere.  You'll be able to find amazing gifts for the most discriminating person on your Christmas list.  Purses, belts, cigar cases, saddles, harnesses, and anything else leather if in this beautiful shop inside a pleasant and inviting atmosphere.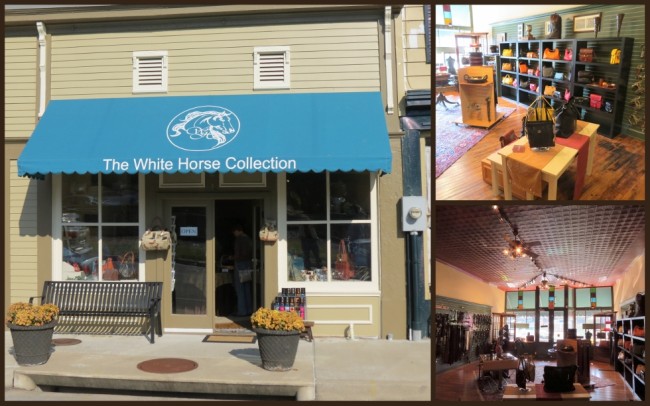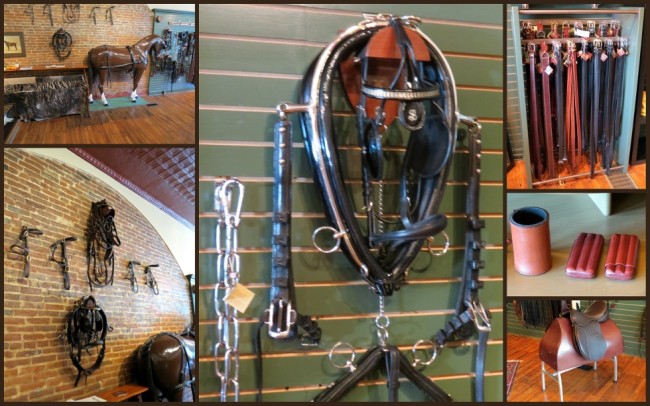 Last, and certainly not least is another favorite, Celtic Trends.  If you're looking for authentic Celtic stuff, this is the place.  They have music, clothing, jewelry and just about everything thing else Irish.  I can't go to Midway without stopping in and seeing what is new, a great place to check out.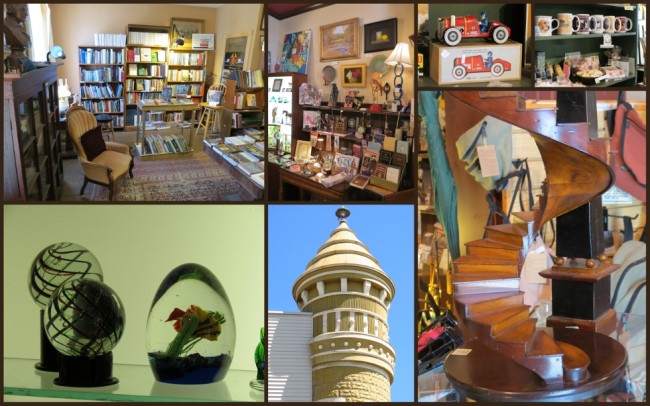 I could easily go on for hours, trying to give you a feel for this little town, but you really need to go there yourself to fully appreciate how enjoyable it is.  If you can schedule it, try to go late in September to catch their annual Fall Festival, when the streets come alive with food, vendors, music and various demonstrations.  I've attended one of these and hope to do so again in the next year or so.  This is one place that is certainly worth taking time to see.
Last modified on
: September 21st 2013.