It's A Burl–Kerby, Oregon
One of my favorite things about traveling is finding unusual places that feature something different. Lucky for me my friends knew of such a place. "It's a Burl" most certainly qualifies.  Located in Kerby, Oregon, just 27 miles from my friends' house in Grants Pass, this was a perfect surprise location to visit.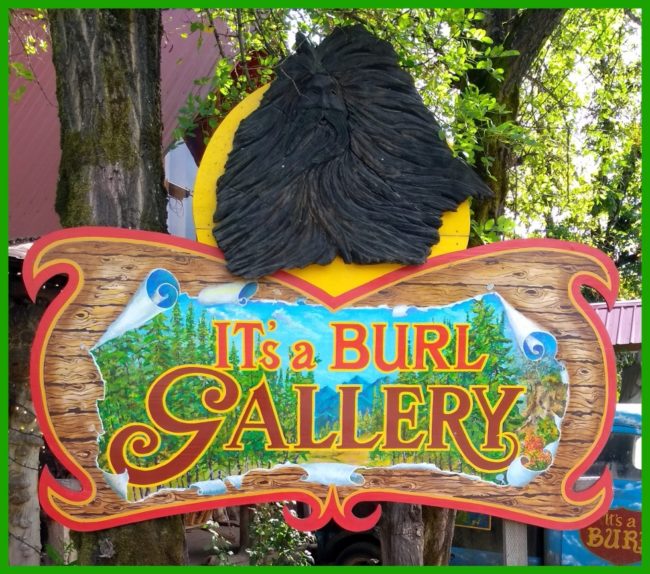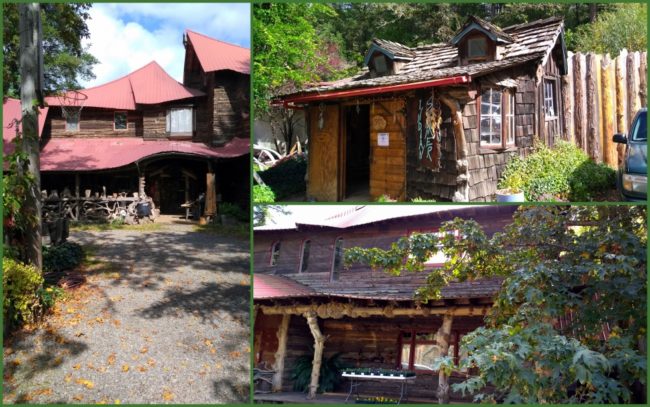 My friend Rachelle had the day off, their daughter Aleutia was in school and Jeff was at work. So, we hopped in the car and off we went.  Upon arriving at It's a Burl, it's like you've been transported to The Shire from Lord of the Rings, seriously.  You're totally surrounded by works created by artisans of amazing skill.  Everywhere you look, inside and out is a thrilling experience into the unexpected.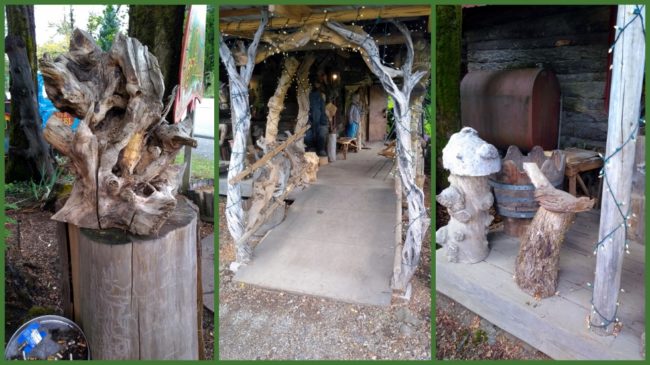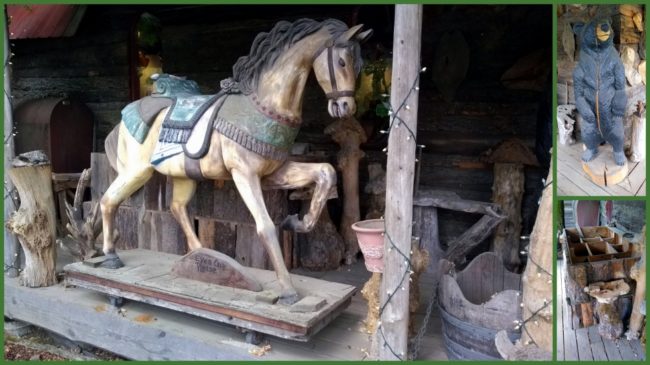 The moment we got out of the car and stepped onto the porch I knew I was in for a treat. Carvings abound in what seems like an unlimited quantity of creative pieces ranging from animals to furniture and an amazing assortment of accent pieces.  If you're wanting something made out of burl wood, they've got it.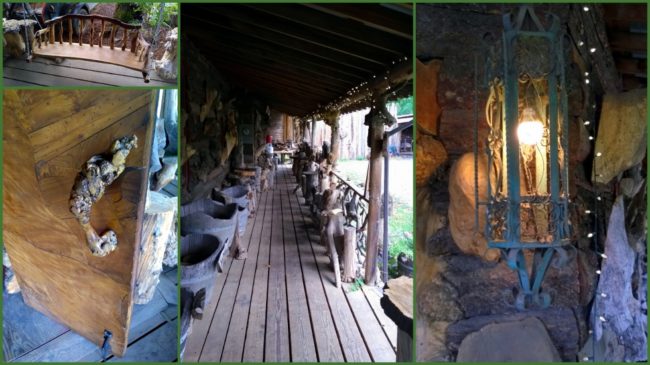 This amazing place came to life way back in 1967 when owners Harvey and Joy Shinerock moved from northern California to this laid-back and very organic area of Kerby.  It's a beautiful area for nature lovers with tons of trails, rivers, forests and a "vibe" that just can't be beat for creative souls with artistic gifts to share.  With Harvey being a burl woodworker and Joy a jeweler, this was exactly where they needed to be.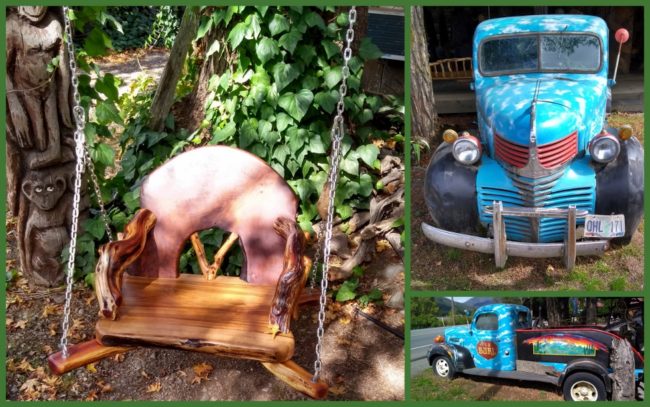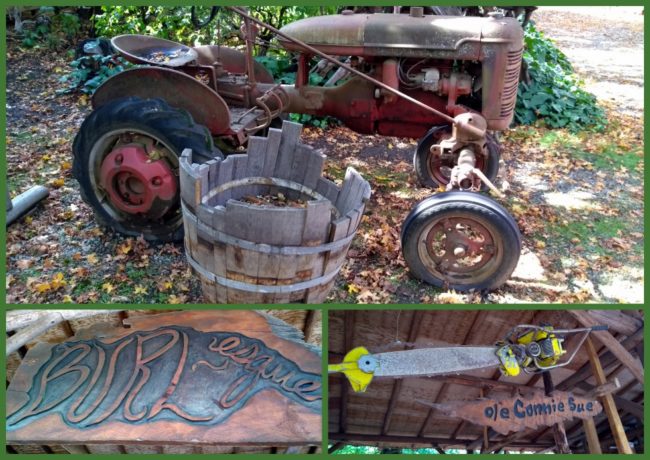 Upon arrival they bought the old historic Kerbyville Post Office and converted the front to a showroom. This was just the beginning.  Over the years they transformed the property into what you see today, a land of fantasy and imagination, sure to please visitors of all ages.  They hire several artisans to create the pieces you find today.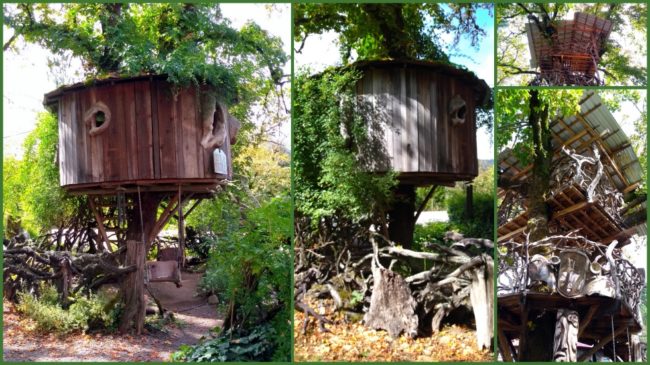 Their product line is no less than amazing. You'll find: furniture (indoor and outdoor), lamps, cutting boards, decorative art pieces, bowls, vases, clocks, wine stoppers, handmade pens, jewelry boxes and countless home decor items, too many to mention here.  Bottom line, you just need to go there and check it out.  Do yourself a favor, schedule at least a couple of hours so you can fully enjoy their offerings.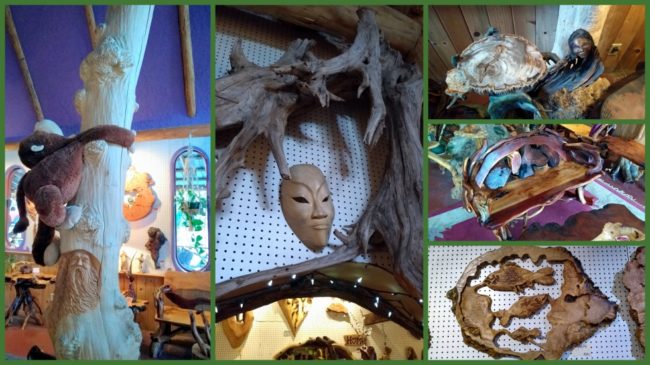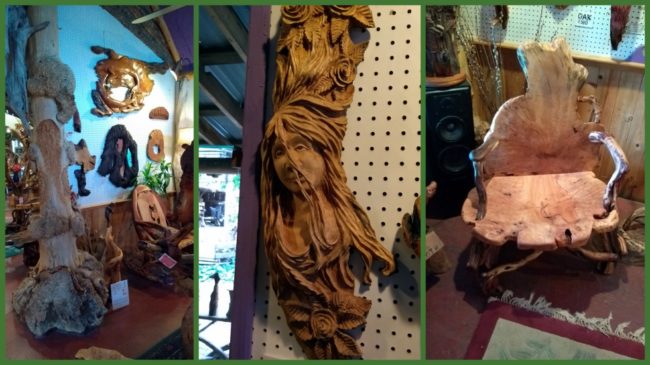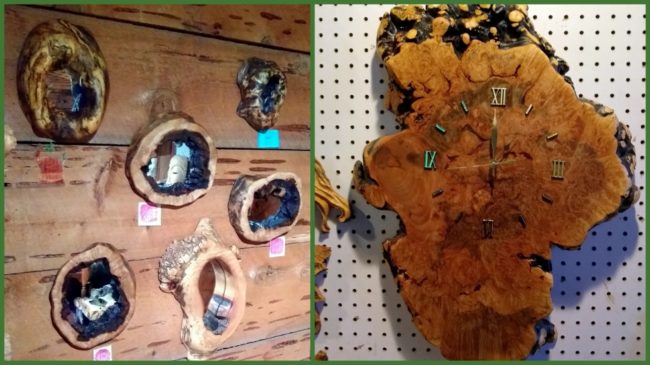 Don't limit your visit to just the showroom, but tour the grounds where you'll find even more treasures sure to amaze. Not just the burl pieces but the property itself.  This is one of the most fun roadside attractions I've ever had the pleasure to take in.  There are multiple buildings on-site as well as a number of outdoor accent pieces sure to get your attention.  To be blunt, I had a blast checking out the whole place.  They've deliberately made an effort to be non-traditional in every aspect of this place, including but not limited to the architecture of the buildings.
One of my favorite parts was exploring their work and storage sheds, which not only hold some surplus wooden pieces, but even have some for sale at a reasonable cost. As a woodworker (not artisan quality by any means) I bought a few pieces and stuck in my carry-on luggage for a trip back to Kentucky.  I enjoyed playing with them and after seeing how dense and difficult this wood is to work with, gained an even greater appreciation of the work the artisans do.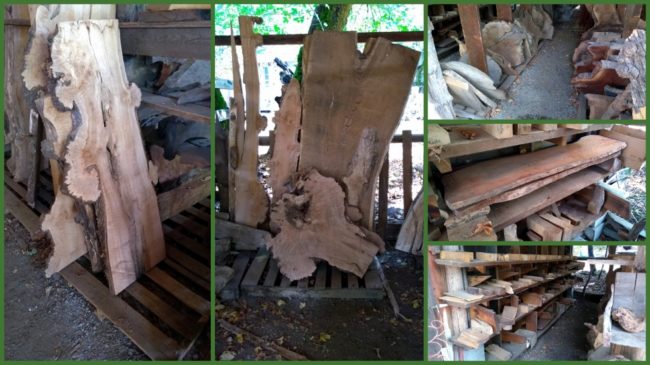 If you're interested in visiting, be advised they're open seven days a week from 8 am to 5 pm. Checking online I didn't see any closure dates, so you might want to call first to make sure they'll be open when you can go.  Their phone number is (541) 592-2141.  They're located at 24025 Redwood Highway in Kerby, Oregon 97531.  They have a website which you can check out to see what they have to offer.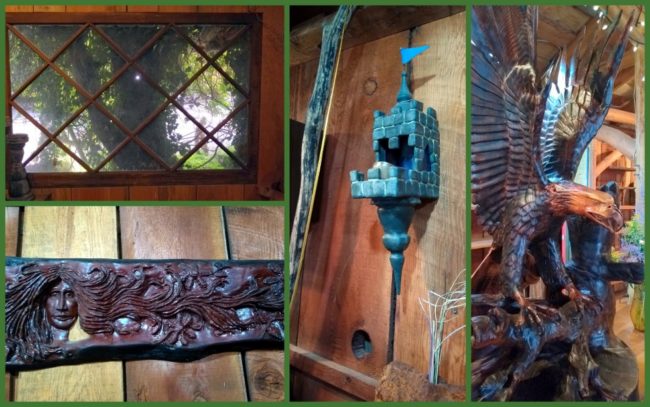 Upon arrival to the site you'll find a friendly staff who are very helpful, but are not "in your face" trying to make sales. They're there if you want to talk, but certainly not of an intruding nature.  The lady I talked to was very cool, reminded me of somebody who very well could have been a "hippie" back in the day.  As I was around for the first (and only real) Woodstock, I really appreciated her personality.  She was the perfect person to be there.  I hated to leave this amazing place, but felt very relaxed after the experience, and what kind of price do you put on that?  If I was to use a term to describe It's a Burl overall, I think the word "groovy" comes to mind.  Do yourself a favor, find time to visit this wonderful out-of-the way wonder.
Last modified on
: February 21st 2020.