Fort Boonesboro State Park, Kentucky
There are few names in American history which illicit more interest than that of pioneer explorer Daniel Boone. When he first crossed the Kentucky River in 1775, little did he know that he was on his way to eternal notoriety. Boone and his hearty band created the second, permanent settlement in the territory.
Fort Boonesboro has been reconstructed to give the modern visitor a feel for life on the frontier. You'll find an array of cabins, fortifications, blockhouses and era furnishings. In addition, you'll find artisans performing crafts, and if you're lucky, you'll get to enjoy one of their living history demonstrations.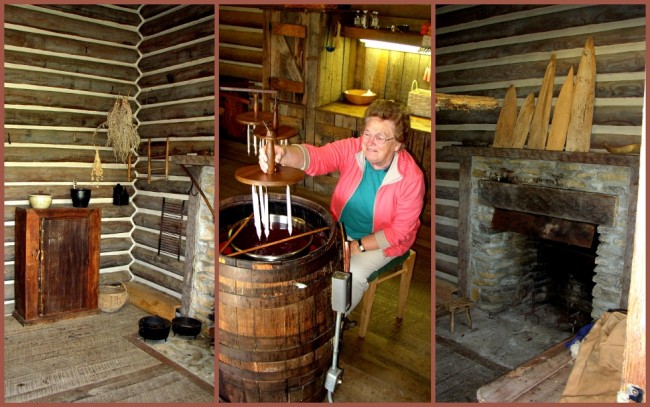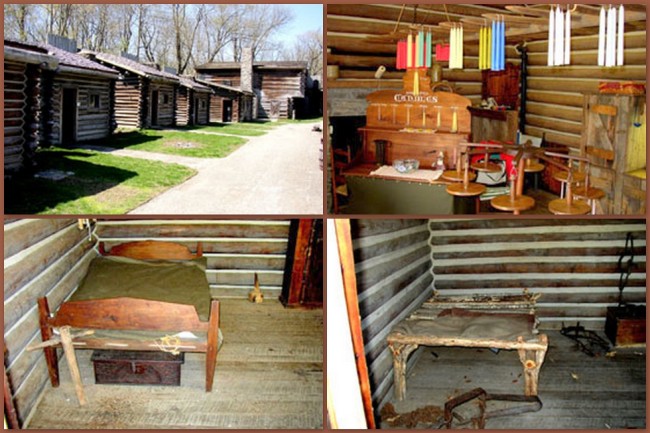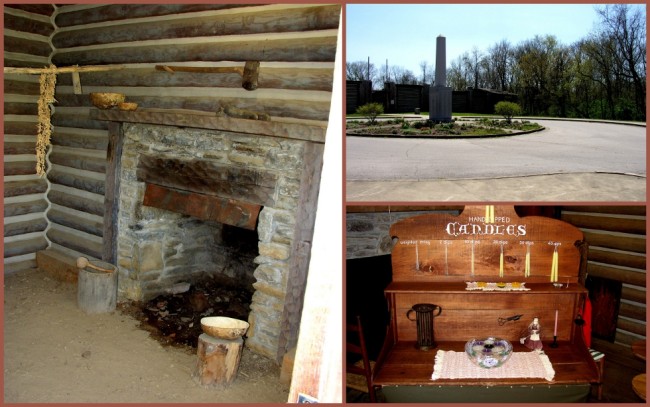 This area offers year-round activities for everyone. If you're in the holiday mood, head to Boonesboro for "Christmas in July", an extravaganza of crafts, a campsite decoration contest, and yes, a Christmas parade. In August, you can bring the kids in for games, hikes, free tours and putt-putt during the "Back to School Fest". September brings with it three major events: the Fall Camper's Yard Sale, the Autumn Fest and the reenactment of "The Siege of Boonesboro".
Once things cool off in October, you can enjoy the Halloween Fest, complete with costume contests, special seasonal meals, petting zoo, hayrides and anything else that you can imagine for a great autumn experience. If you're visiting around Thanksgiving, they'll make you feel at home with their Camper's Thanksgiving complete with a ham and turkey potluck dinner.
If you're looking for a wholesome place to bring the family, with lots of things for kids of all ages, Fort Boonesboro fits the bill. You'll find: miniature golf, hiking trails, fishing, boating and a junior-sized swimming pool.  They have a 167-site campground, activities building and fine gift shop.
One of the most enjoyable parts of the park (at least for me) is The River Museum where you can learn about the life of a lockmaster.  There's a great and interesting history of the lock & dam system on the Kentucky River that started back in 1836 when the state built five locks & dams between Carrolton to just above Clinton.  Then in 1880 the system was federalized and taken over by the US Army Corps of Engineers.  They installed an additional nine locks and dams extending the network to Heidelburg, near the confluence of the Three Forks at Beattyville.
Lock #10 ownership came back to the Commonwealth in 1996 along with all the buildings (called a reservation) at which time they were restored.
Today's visitor to the restored Walter house will gain a great appreciation for the work the lockmasters did.  Inside you'll find authentic period furnishings and household items to show you the lifestyle of the lockmaster and family.  The museum has copies of the log book which detail everything from weather records to people and boats that passed through.
If you're thinking about visiting, you can get up-to-date information on their website.  You can also call them at (859) 527-3131.
Last modified on
: March 5th 2015.