Blues & Brews Festival–Telluride, Colorado
One of my personal goals in traveling to the West has always been to see an outdoor concert in the Rockies.  Having traveled there for many years and still not realized that goal, it was looking like it was never going to happen.  That all changed in 2012 when I had the chance to attend the Blues & Brews Festival in Telluride, Colorado.
This annual event, held in a huge mountain valley is one of the premier events of its kind.  My friend Jeff Campbell and I headed out to what was one of the most fun and interesting outings we've ever had, and that is saying something.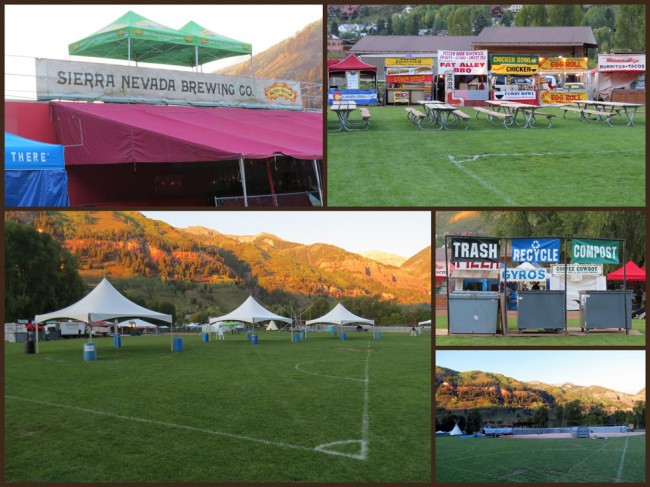 The concert is as well orchestrated as any event I've ever attended, and I've been to a ton of them, sometimes as a spectator and other times as a sound engineer.  The audio quality was no less than perfect, as was the lighting and viewing area for the audience.  It was apparent from the outset that this event was professionally produced at the highest level.
Accommodations for the event are varied in nature.  Most attendees stay in the adjacent campground, which is very much an experience in and of itself.  The guys camping next to us made our life interesting almost from the moment we set up.
It turns out that medical marijuana is legal in Colorado and it saddens me deeply to tell you how many people in that state are in dire condition, necessitating the need for this drug.  Virtually everyone in the campground was apparently "hanging by a thread" and had to use it.  They were having a nice laugh telling how easy it was to obtain a prescription from "Pot Docs" for it.  The campground and concert area resembled a London fog for much of the event.  Thankfully, the winds were strong enough to dissipate it fairly quickly.  To give you an idea of how our new friends enjoyed their time, they started the day with: a joint, a beer and mushrooms.  It was way too much fun for Jeff or me.
Since this article was first posted, the state of Colorado has legalized recreational marijuana, giving new meaning to the phrase "the high country".  This in direct opposition to Federal law which still has it as an illegal substance.  I'm pretty sure the locals won't be too worried about being busted by the Feds, if the Blues & Brews Festival was any indicator.
If I were to attend the Festival again I'd make sure to find a way to get a room in town, period.  The cost will be very high (as stated by those who did get a room), but would be worth it.  On the negative side of the event, Port-a-Potty's were inadequate in the campground, though they seemed okay in the concert area.  Also, and this one is HUGE, there was only a single shower facility for the men and women (with two stalls) available for the 9,000+ in attendance.  Needless to say, Jeff and I went for an extended number of days without a shower, not really a good thing.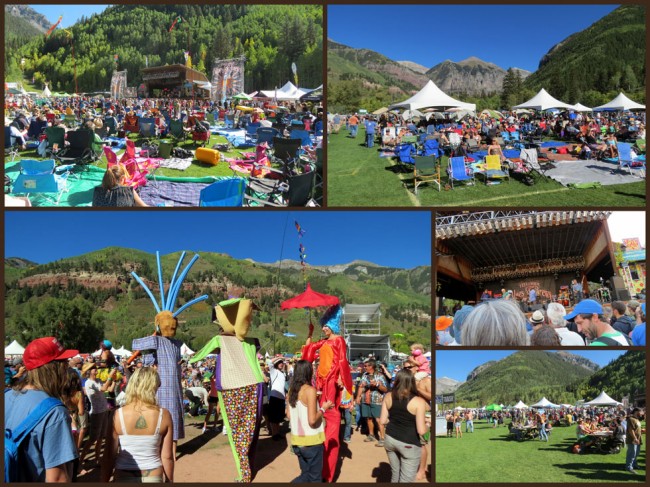 Back to the positive, the venue was awesome!  The concert goers had a perfect area for viewing from all directions.  The food and beer vendors were well placed and everyone seemed to have a good time.  One thing the promoters focused on was environmental stewardship.  They provided multiple recycle and composting bins for the attendees.  Every morning the field was perfectly clean and ready for the day's events, another tribute to the organizers.  Lastly, I was truly amazed at how congenial the crowds were, not a single disruptive incident was seen.
And now to the music itself: the lineup was awesome by any standard.  In addition to a number of carefully-picked regional artists (all of whom were great in their own right); the promoters were able to bring in some big-name performers as well.  Highlighting the event were the B-52's, Little Feat, Phil Lesh & Friends and Gov't Mule.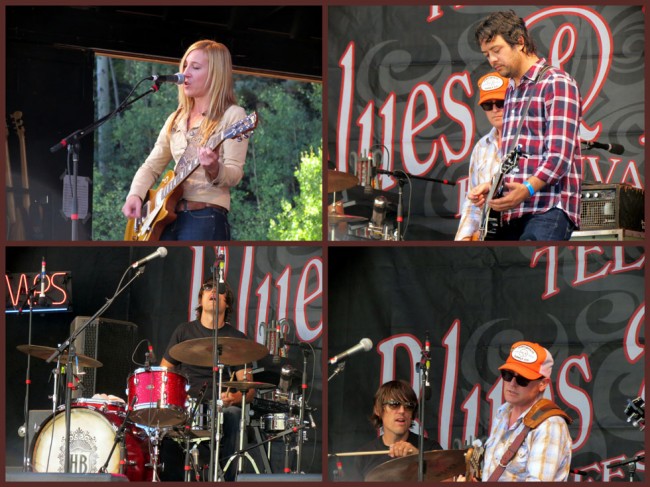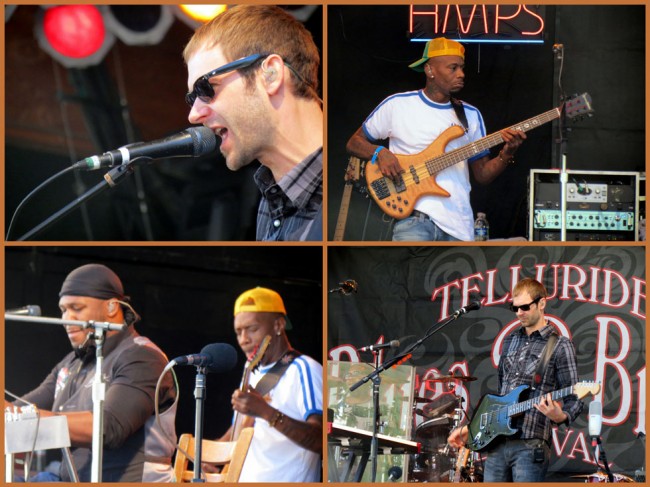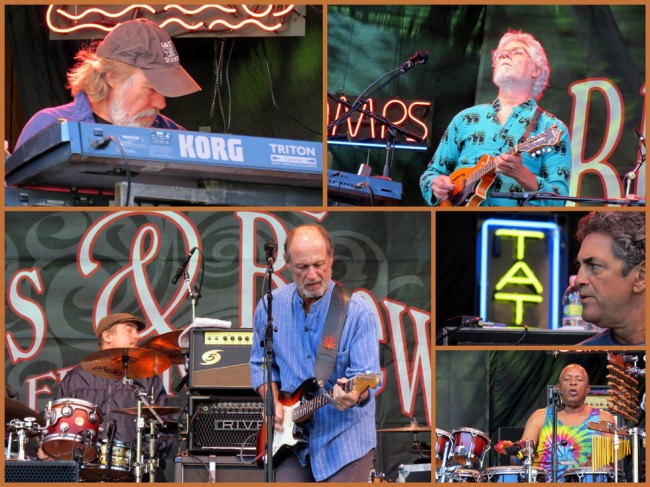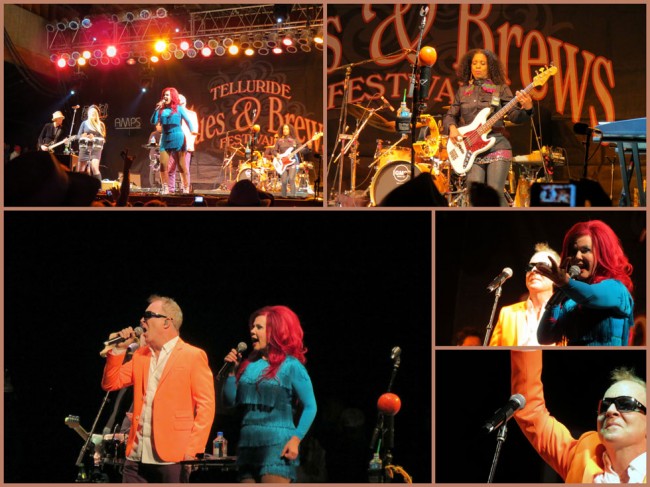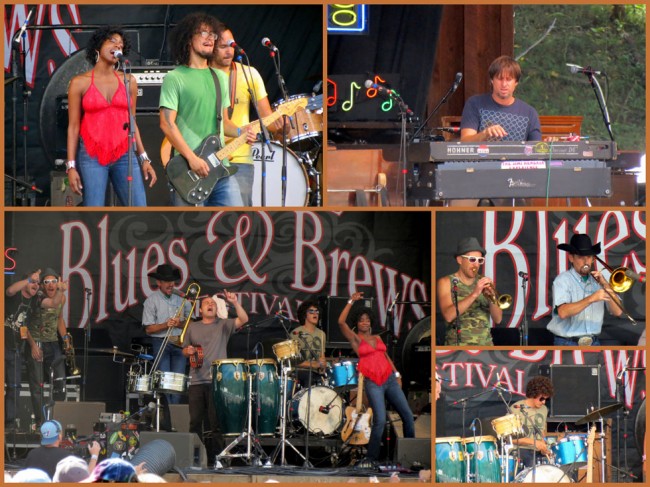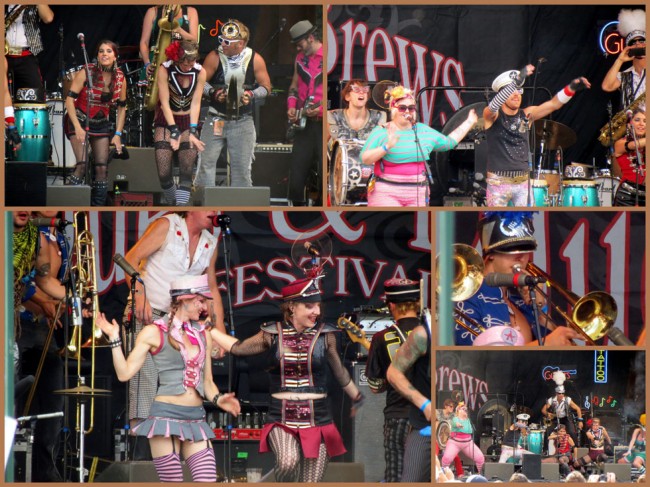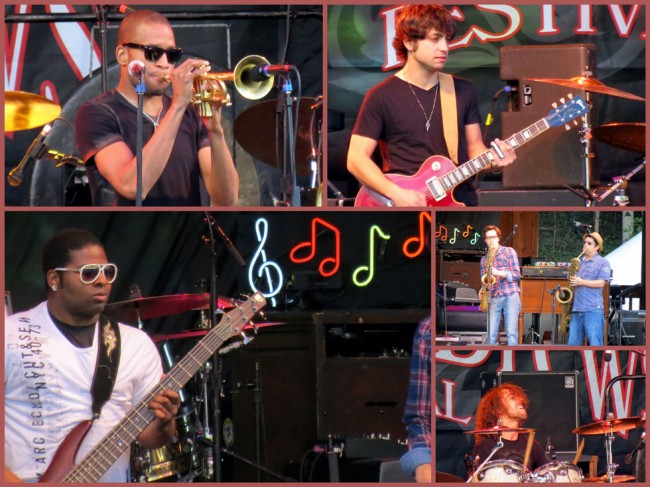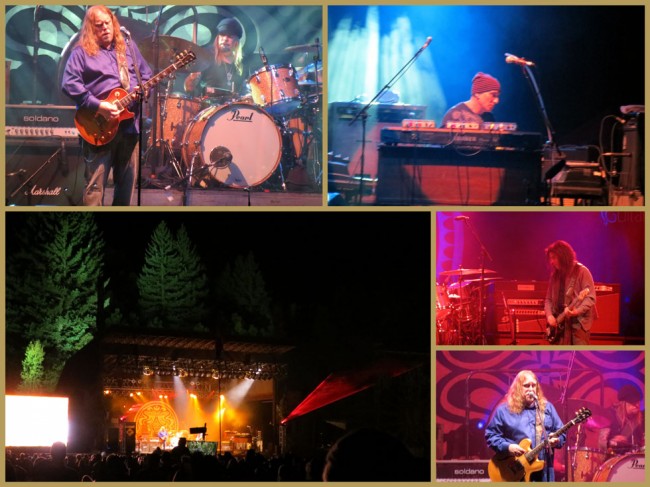 If you want to have a great outdoor concert experience, pack your bags, make your reservations and head to Telluride for an event you won't soon forget.  For more information you can check out their website at http://www.tellurideblues.com/.
Last modified on
: June 13th 2013.