Tunnel Ridge Trail, Oregon
At the time I'm writing this, Thanksgiving is over with and Christmas is around the corner.  That means Kentucky is officially in what I call "The Ugly Season" when everything is either gray or brown, period.  You'll of course find the occasional sprinkling of dark green with evergreens here and there, but generally it's just tree trunks and dead plants everywhere.  It's always around this time of the year when I start wishing I was somewhere else, and usually I think of places I've already been which "have to" be better than where I'm at.
As is the case, my mind went wandering again and this time I ended up in southern Oregon re-living the fun I had on a hike with Jeff & Rachelle Campbell and their Trail Dog Murphy.  Usually we have their daughter Aleutia with us, but as she was in school for the day it was just us.  For the record, I like it when she hikes with us, makes it a lot more fun.
Anyway, they knew of a very nice trail not too far away in the general direction of Jacksonville.  It's called the Tunnel Ridge Trail and it takes you up into the Siskyou Mountains.  It's not a bad trail in terms of grade, elevation or even distance, being a scant 1.7 miles in and out with an elevation change of a mere 547 feet.  This was the perfect trail for me as I hadn't been on any real hikes for quite a while.  The older I get the easier the hikes are getting thanks to their finding them for me.  In my earliest visits to see them it was pretty much "Game On" and some of the hikes were absolute beasts pushing me to my physical limit.   This was not such a hike.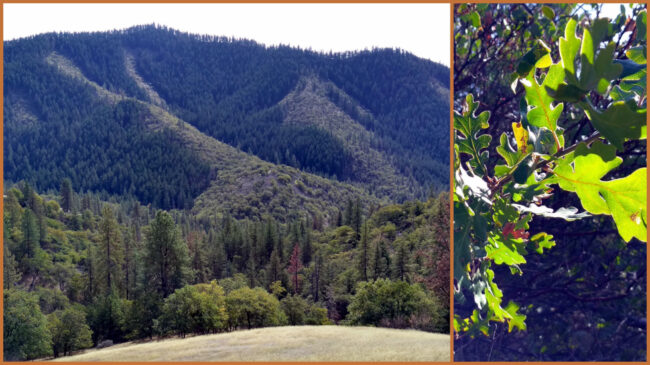 It was a partly sunny day when we headed out and upon reaching the trailhead we found ourselves in a beautiful setting surrounded by dense forest.  Anybody that know me knows that I'm not a huge fan of hiking among trees, but hikes in the Pacific Northwest are a whole different creature, in much nicer areas, not totally overrun with undergrowth like they are here in Kentucky.  Add to that, horses are prohibited on these trails which is always a plus for me.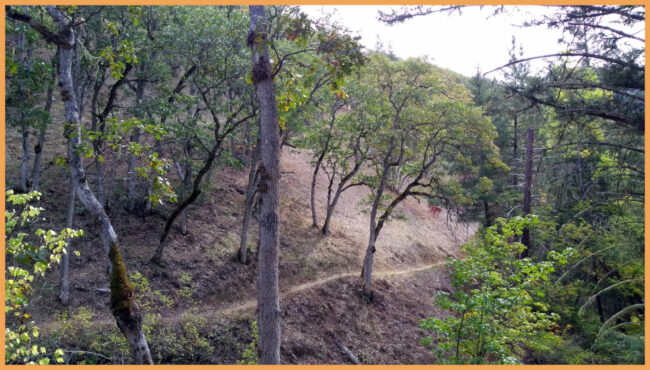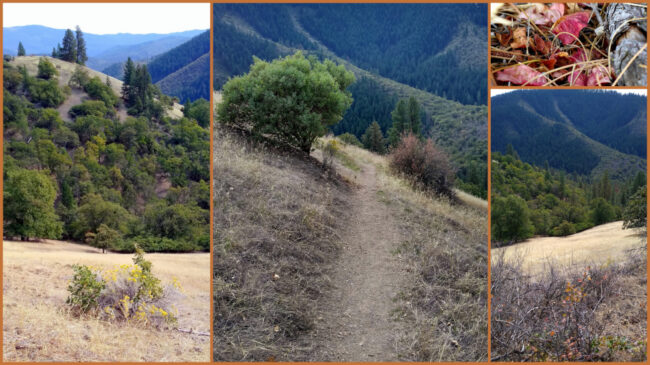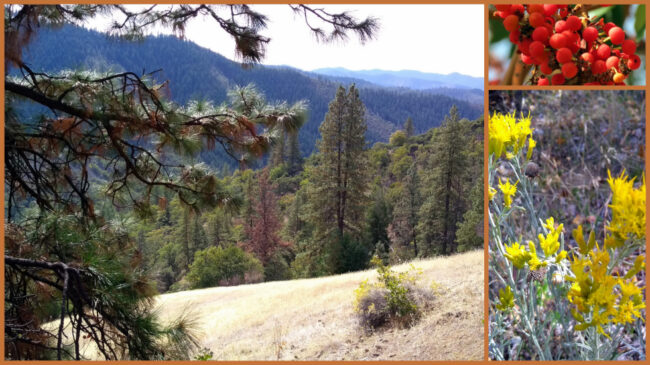 Dogs are allowed (lucky for Murphy) so long as they stay on their leashes. The trail is usually enjoyed by hikers, families, trail runners, bird watchers and other folk who want a relaxing outdoor experience.  Hikes in these forests actually give you fantastic views of the forest, and even impressive vistas here and there; something we DO NOT have on hardly any Kentucky hikes, and absolutely none in central Kentucky where I live.

I was absolutely loving the hike into the mountains as I tend to do, breathing in the fresh air, listening to the wind, watching raptors spiraling in and around the area we were in along with the scampering sounds of countless small animals I never saw.  In other words, a perfect hiking experience.  Having the company of my good friends just added to the enjoyment.  We hiked for a while but unfortunately had to circle back as we needed to pick Aleutia up from school, about an hour away.  There were more trails that tied into the Tunnel Ridge section, but time was against us.
This is one of those trails that is simply fun, no pretense or adrenaline junky stuff here.  The scenery was spectacular by Kentucky standards, the trail well-maintained as well as being nice and isolated, which is how I like it.  This is exactly the kind of hike I'm hankering for as I write this, but alas winter is here and I guess my happy thoughts now have to be about the next trip West.
Last modified on
: December 3rd 2020.